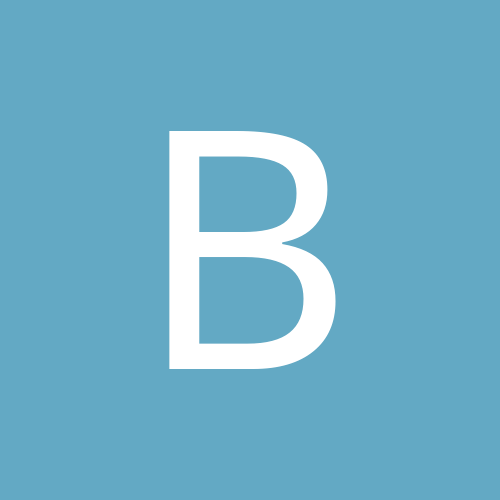 Content count

23

Joined

Last visited
Community Reputation
0
Neutral
Who beat Harley Race to win the NWA World Heavyweight Title

I came in as a fan during the WCW Saturday Night era in '91-'92, so for me, the lead-in was Captain Planet

Using Cawthon's site, I've got the cards for the Big Ones in April. Given the other matches listed, I've come to the conclusion that the 1990 MSG show is from April 30, 1990 Madison Square Garden October 23, 1978 -Del Adams vs. Johnny Rodz -Baron Mikel Scicluna vs. S.D. Jones -Dominic DeNucci vs. Victor Rivera -Tag Team Champions The Yukon Lumberjacks vs. Chief Jay Strongbow & High Chief Peter Maivia -Crusher Blackwell vs. Tony Russo -Heavyweight Champion Bob Backlund vs. Big Cat Ernie Ladd -Bruno Sammartino vs. Superstar Billy Graham -Russian Bear Ivan Koloff vs. Tony Garea -Luke Graham vs. Dino Bravo Maple Leaf Gardens August 18, 1985 -Adrian Adonis vs. Lanny Poffo -Dino Bravo vs. Richard Charland -Macho Man Randy Savage vs. Bob Marcus -King Kong Bundy vs. Jose Luis Rivera -Cousin Junior vs. Tito Senza -Ted Grizzly vs. Rick McGraw -Uncle Elmer vs. Tiger Chung Lee -Andre the Giant vs. Big John Studd -The Hart Foundation vs. The Killer Bees -Junkyard Dog vs. Terry Funk -Ricky The Dragon Steamboat vs. Magnificent Muraco Madison Square Garden September 23, 1985 -Scott McGhee vs. Les Thornton -Adrian Adonis vs. Rick McGraw -Paul Roma vs. Macho Man Randy Savage -King Kong Bundy vs. Andre the Giant -S.D. Jones vs. Bob Orton Jr. -The Hart Foundation vs. The British Bulldogs -The Missing Link vs. Lanny Poffo -Ricky The Dragon Steamboat vs. Magnificent Muraco -Moondog Spot vs. Corporal Kirschner -Terry Funk vs. Junkyard Dog Madison Square Garden April 30, 1990 -Haku vs. Hercules -Paul Diamond vs. Jim Powers -Bad News Brown vs. Jake the Snake Roberts -Nikolai Volkoff vs. Jose Luis Rivera -Superfly Jimmy Snuka vs. The Barbarian -Million Dollar Man Ted DiBiase vs. The Big Boss Man -Red Rooster vs. Dino Bravo -Rhythm & Blues vs. The Bushwhackers -Hulk Hogan vs. Earthquake

On the Legends of Wrestling: WrestleMania show, I noticed for the first time during the clip of Pete Rose's ranting on Boston from WrestleMania XIV that both Linda McMahon & Stephanie McMahon are show in the crowd reacting to what he's saying. In fact, Stephanie is on her feet cheering.

In the December 1982 Madison Square Garden show, I love how both Vince McMahon and Gorilla Monsoon are trying their hardest at the start of the show to get the attention of ring announcer Mel Phillips so he can turn around and face the camera. When they can't get his attention, they try to get Eddie Gilbert's attention to tell him and when that doesn't work, they finally get the attention of S.D. Jones who politely walks up to Phillips and turns him towards the camera.

In an update to my post the other morning, I finally got the rest of last week's update yesterday morning. Better late than never I suppose.

I could be wrong, but I swear the cameras catch Balls Mahoney in the crowd just before the Intercontinental Title match. King & J.R. make a comment about his appearance. It sure looks like him, but I'm not 100% positive.

I have 24/7 through Charter Communications and the only updates I found this week were the Regal vs. Jericho shortie and part one of the 1998 Royal Rumble. Any other Charter users having troubles?

Mike Jackson did a weekend swing of South Carolina in November, doing a show for Champions With Attitude in Columbia, South Carolina and for National Championship Wrestling in Greenville, South Carolina. I announced the Greenville match and, at first I didn't recognize the name, but I overheard him mentioning something about the NWA and it clicked that I had seen him on 24/7.

My personal favorite line in the show is this banter between Heenan & Monsoon Heenan: "We're live from the Jim Louis Arena." Monsoon: "That's JOE Louis Arena.....Who's Jim Louis?" Heenan: "I don't know, who's Joe Louis?"

I used to love how RAW would hype the following week's "main event" no matter how awful it could be. It'd always go something like, "Doink the Clown.....this evil jester has been terrorizing the World Wrestling __________ for months bringing tears when he should be bringing laughter. Iron Mike Sharpe......well he tries. Doink the Clown battles Iron Mike Sharpe, next week, on RAW." Ok, maybe I kid a little, but that's how it always seemed. They'd make the simplest match look like it should be main eventing Madison Square Garden.

I don't think I ever realized this before, but the new RAW that's up, with the tribute/ten bell salute to Brian Pillman was held at Kemper Arena, where Owen Hart would die two years later. It's also sad during the ten bell salute when at least three of the guys that are prominently featured on camera during it (Rick Rude, Owen Hart, & Road Warrior Hawk) have all passed on since.

Is it my imagination or is the crowd noise extremely loud/added in for the Rude and Nastys match? Just seems way too loud for anything going on in the ring at the time.

The opening contest was The Asian Sensation Mike Lee taking on The All-Star Jay Clinton. PWS returns to Statesville, North Carolina (it's homebase) on Friday September 26th with a 30 man Statesville Rumble battle royal. It is PWS' biggest event of the year and wrestlers from the CHIKARA promotion will be a part of the rumble, and in action as well.

Question for anyone with Charter Cable, am I the only one that didn't get the MSG show in this week's update?