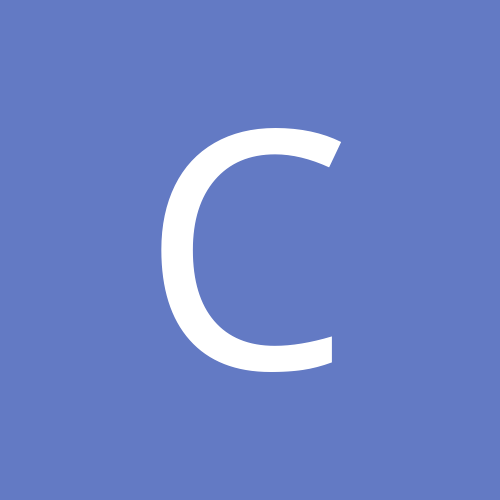 Content count

448

Joined

Last visited
Community Reputation
0
Neutral
My top 10: 1. Hulk Hogan 2. Steve Austin 3. Bret Hart 4. Randy Savage 5. Shawn Michaels 6. Undertaker 7. The Rock 8. Ultimate Warrior 9. Triple H 10. Kurt Angle

Celtic Jobber replied to AndrewTS's topic in Video Games

Yeah, I think so. This game is based more on the modern cartoon version and the TMNT movie, which closely follow the original comics, instead of the iconic 80's/90s cartoon version.

Celtic Jobber replied to Giuseppe Zangara's topic in Music

In no particular order: Nirvana - In Utero Red Hot Chili Peppers - One Hot Minute No Doubt - Tragic Kingdom Sublime - Self-titled Sex Pistols - Nevermind the Bollocks... Misfits - Static Age Korn - Follow the Leader The Ramones - Self-titled Fiona Apple - Tidal Soundgarden - Down on the Upside

Kelly's basically the modern version of Missy Hyatt, only without as much of a love for the business.

Since Koko B. Ware is getting in, I wouldn't rule out anyone. Test had a more successful WWE career than he did, IMO.

Meltzer's confirmed it now... http://www.f4wonline.com/content/view/8643/

Damn, this came out of nowhere (if true). http://www.pwinsider.com/ViewArticle.php?id=37176&p=1 PWInsider.com is sad to report that former WWE star Andrew "Test" Martin was found dead in his apartment in Tampa, Florida at the age of 33, just four days shy of his 34th birthday. We don't have much in the way of details at this time. Tampa area authorities have declined to officially confirm it is Martin they found but word within the industry has been widespread the last few hours.

Celtic Jobber replied to YourKock'sReallyGreat's topic in Video Games

I'm still baffled why they gave Rick Rude his original theme, and not the (better) one that came after it. Maybe I missed something, but I thought Rude only used one theme ("The Stripper") in WWE.

This is like Bret Hart and Tammy Sytch all over again...

Celtic Jobber replied to YourKock'sReallyGreat's topic in Music

I never even heard of Chris Brown until this happened and I only know Rhianna from commercials and magazine covers.

Celtic Jobber replied to Celtic Jobber's topic in Music

I'd be down with that. And what's with all of the bands with dead singers reuniting in the past five years? First, The Doors (though they actually soldiered on for two albums after Morrison died in the '70s), then Queen (though I must say they put on a heck of a fun live show), then Blind Melon, and now this. Really, how much money are these bands being offered to slightly tarnish their legacies? Alice in Chains also reunited a couple of years ago with a new singer to replace Layne.

Celtic Jobber replied to krease's topic in Music

I haven't even thought about this band since 1999 or so. They seemed to have disappeared after "One Week".

Celtic Jobber posted a topic in Music

I have to say, this seems pretty pointless, as Sublime without Bradley is like Nirvana without Kurt Cobain, or the Doors without Jim Morrison. Source: http://theradreport.com/sublime_reunited_a...n_sparks_nevada On Saturday night, the two remaining members of Sublime, bass player Eric Wilson and drummer Bud Gough reunited the band with a new singer, Rome, from Newport Beach. It's the first time since May 25th, 1996 that Eric and Bud have played under the Sublime name. That night singer Bradley Nowell died in a San Francisco hotel. The reunited Sublime played a 'secret' show at the Cantino Los Tres Hobres in Sparks, Nevada. Sublime played with Bud's other band Del Mar. Del Mar posted this on their MySpace page: Del Mar & Sublime "So Del Mar played the gig at Cantina last night in Reno, it was packed and amazing. What really fucking killed it was SUBLIME reuniting and playing with new singer, Rome. We're fucking stoked for Bud, Eric, and Rome- Bud's still playing with Del Mar, and Sublime doesn't have any firm tour plans or anything YET, but we'll keep you posted on their progress. Peace!" Here's some videos from the show: "New Song" STP: http://www.youtube.com/watch?v=X-ymA3iaMQw And this is a horrible cover of "Saw Red" with Sublime's new singer Rome and Eric Wilson playing bass, before the official reunion:

I didn't like it either, and I'm a pretty big fan of the F13 franchise. I hated the MTV-style camera work, the lack of gore, the unimaginative kills, and the lack of a truly satisfying end for the most annoying character (that blond dickhead). IMO, it was better than Jason Goes To Hell and maybe Jason X, but worse than most of the others in the series, including part 8.