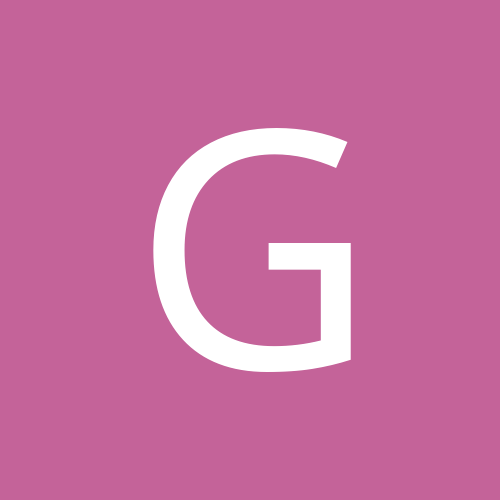 Content count

54

Joined

Last visited
Community Reputation
0
Neutral
Does anyone have any footage of Barry Windham's tournament final victory over Lex Luger to win the U.S. title?

Apropos of nothing: I am madly in lust with Traci (Tracy Brookshaw) on NWA-TNA.

Thanks, fellas. I knew he booked for at least part of that time span, but for some reason I thought Flair also did some. I was asking because I started thinking about how '85 to '89 were the glory days of the old NWA. That's where I remember all the best feuds, matches, etc. And I know that Dusty gets a lot of heat for his booking (particularly the "Dusty finish"), so I was trying to reconcile that in my mind.

From around 1985 to 1989, who was the lead booker for the NWA?

I've got nothing but love for the original with Flair, Arn, Tully and Ole. Followed by Lex replacing Ole and then Windham replacing Lex. And for managers you got JJ Dillon, Dark Journy, Baby Doll and Hiro Matsuda. And you forgot the idiot Mongo. Matsuda was the worst. He "managed" only Barry and Flair....there were no other Horsemen at that time, I don't think. I hated Matsuda....guy never cut a promo, never interfered while at ringside, and he never brought anything at all to the table for Flair/Windham. Never understood his purpose in being there. At least Dark Journey was hot and you know Tully was taxing it.

I think I tried to block him out. Man, he simply could not wrestler. Killed me watching him flash the Horsemen sign.

List the best/worst versions of the Horsemen, in descending order. Here's how I see it (I'm probably leaving a version or two from the later WCW days out): 1. Flair, Arn, Tully, Barry Windham 2. Flair, Arn, Ole, Tully 3. Flair, Arn, Tully, Lex 4. Flair, Arn, Barry, & Sid Vicious 5. Flair, Arn, Ole, Sting 6. Flair, Arn, Brian Pillman, Benoit 7. Flair, Arn, Benoit, Malenko 8. Flair, Roma, Ole (advisor), Arn Man, so many incarnations, I'm sure I left a ton out.

I was talking with some friends this weekend and we were trying to recall what the entire GLOW roster was. (no Internet cheating) Off the top of my head, I came up with: Hollywood & Vine (so hot, crispy mall bangs and all) Col. Ninutschka Tina Ferrari Attache Lady Godiva Big Bad Mama Queen Kong Dementia And I think that's it. Who am I missing?

Oh my God---now you're bringing back memories. My Dad and I would sit in the basement and watch the last five minutes of Fishin' With Orlando Wilson....and just wait for the beginning of wrestling. Classic.

Yeh, you guys already covered most of the best talkers. Although I was always partial to Arn Anderson's work on the mic. Guy always made me feel like it was for real. As far as the worst on the stick, Tracey Smothers. That stuttering, bumbling moron was the best (read: the worst) when he was in Smokey Mountain.

The WWE 24/7 Classics On-Demand channel. They show the old WCW episodes in sequence. They are up to November 1986 right now. Thanks for the reply, man. Unfortunately, I checked my listings and my cable provider (in my area) doesn't seem to provide that service. Ugh. Pissed. Oh well. Think I'm going to buy the entire '87 NWA weekly programming DVDs instead!

Yeh, good point. Guess I miss the provincial aspect of the territory days. What about scaffold matches? I miss those as well. Dog-collar matches, too.

Okay, completely stupid question I'm about to ask: where the heck are you guys watching the weekly NWA programs? Yes, insult me and call me a moron, but please don't forget to tell me how/where I can watch these. Gracias.

There are two kinds of match stipulations I definitely miss and wish they'd have from time to time: 1. Loser-leaves-town for [insert designated number of days] match; and 2. Hair-vs-hair match. Any others that y'all miss?

Whoa....clearly I'm in way over my head. Don't know either of those cats. Course I haven't heard of/seen many indie shows around my way in a long time.