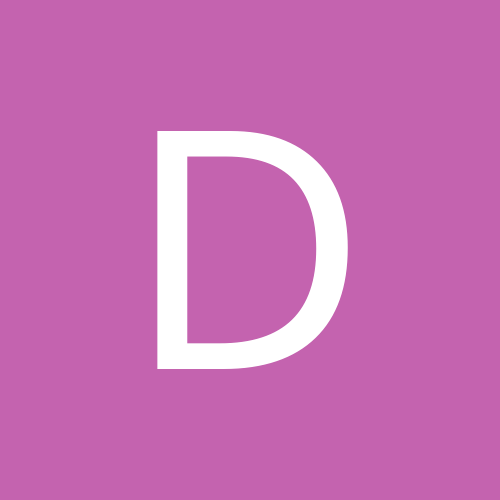 Content count

2729

Joined

Last visited
Everything posted by devo
Mets released Jose Valentin today. Godspeed, 'Stache.

This auction is for an XBOX 360 with the Special Edition Halo 3 Case. It features a 20 GB HDD and includes a matching wireless controller and HDMI cables. Comes with all necessary cords. Asking $200 shipped.

For the Mets or another team? The Phillies do the same thing, which is an annoyance but inevitable in a 47000 seat stadium. They actually do the same for Red Sox and Yankee series. Well, I was referring to the Reds' Opening Day, since the Mets are opening in Cincinnati this year. It's just annoying because it's one of only three games that I need to attend at that stadium and there's no affordable way of getting in.

And yet I can't get tickets to Opening Day at a reasonable price 'cause they went on sale via lottery. Jerks.

I dunno. The art direction is pretty interesting and Spike Jonze has an okay track record, so I'm not going to dismiss it out of hand.

My experience with the genre is limited but I did enjoy "Audition" very, very much. One of only a few movies that have legitimately creeped me out.

Tied at three in the bottom of the ninth after a two-out RBI single. This is intense.

This is a pretty great game. I'm surprised there's been no discussion.

I've gotta say it's pretty irritating watching the competitors from any season get all weepy about how tragic living conditions are in whatever shithole they happen to end up at, as if they wouldn't forget about it the second their plane out of said shithole took off.

devo replied to CanadianChris's topic in Sports

These commercials with the NCAA athletes stepping out of bounds and turning into construction workers and pilots are kinda depressing. They remind me of Field of Dreams.

Yeah. Didn't really strike me until I saw that the orange noise sticks are branded with GotoPuertoRico.com along with everything else.

Not that it matters much anymore but does it strike anybody as odd that a team that was in the classic bought so much advertising for the event?

Sunday's going to be freaking great.

devo replied to a topic in Sports

Cutler really must be as much of a pissant as the rest of the league seems to think he is.

God bless you, Bud Selig. For this, anyway.

No score in the Dominican/Netherlands game in the top of the eighth. This is pretty incredible no matter what the result.

Both teams still leading well into the game. Netherlands up 1-0 in the top of the 7th, Italy 4-2 in the bottom of the 5th. Where are the Dutch finding the pitchers that are shutting down these loaded lineups?

The Matrix trilogy should not be logged into any one category. The first one still holds up - Reloaded was goofy at best and downright stupid at worst but still somewhat watchable. Revolutions is one of the biggest train wrecks of a film I've ever seen.

Geez. That's pretty embarrassing. I'd say it's more of blow to Mexico's pride than the Dominican loss was to theirs.

Netherlands/Dominican Republic and Canada/USA were both very close. Beyond that, not so much.

9-7 Australia. Maybe I shoulda bought MLB.tv for this.

I stopped paying attention to Australia/Mexico since I thought Mexico was going to pull away, but I look at the website just now and see that they're tied 7-7 in the top of the 7th. I wish they'd cut to the end of this game.