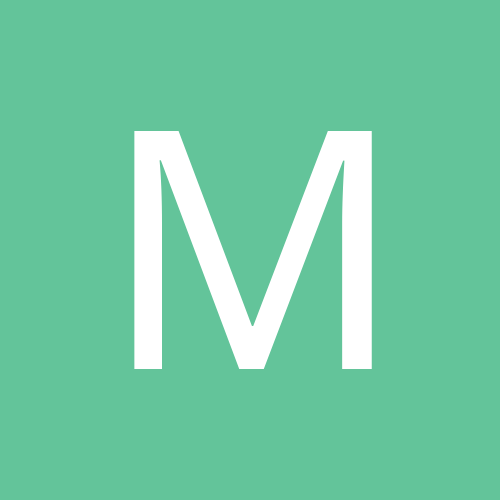 Content count

8178

Joined

Last visited
Community Reputation
0
Neutral
About MrRant
Rank

SUPER... SONICS


Birthday

09/14/1981
You got owned by someone named Bobby.

I remember hearing about that, but what was it? A dildo? It was the BBC Narnia collection.

I refuse. It will ruin my memories of Escape to Witch Mountain.

MrRant replied to Annabelle's topic in Music

The only reference I use for reviews is if they compare an artist to another artist so I have a feel on whether I may enjoy their work. Since music is subjective like art, criticism is fairly useless.

They do that because if you have high amounts of debt, you are more likely to be bought by the enemy or influenced to give away secrets and such.

MrRant replied to Cheech Tremendous's topic in Sports

I hope the M's pick up Griffey. It would be nice to see him again after watching him play in Bellingham as a child and Seattle as a teen.

MrRant replied to LivingLegendGaryColeman's topic in Video Games

Tacoma is a horrible wrestling town. They should have done it somewhere else, preferably in a WCW area.

Up here at the Tacoma dome there was an incident at the monster truck rally where some metal came off a truck and killed a kid and they kept going. And had shows the rest of the weekend.

If true, that really sucks. We had some good convos in the day and she got me a birthday present.

I never had the time for a gimmick.

Ack. Just after I paid for my trip to Disneyland. Maybe I can still swing something...

I might. If I can find something I actually want to be.

Probably nothing as I'll be taking my daughter to Disneyland for Halloween.

Yes. He's really mastered the "bury everyone else on your roster and beat the guy you don't clean" method of being a face. Losing the match to the Champ isn't getting buried, the Champ isn't supposed too lose. Trips has only been the champ since Backlash. Is Joe burying people in TNA when he doesn't lose his title matches? Is Nigel burying people in by not losing title matches? Jeff Hardy doesn't deserve the title, and you all know it. Alright...I'm going to make the mistake of not treating you like a retard... HHH has spent every show leading up to a ppv since moving to SD! walking around explaining to people (MVP, Kendrick) why they aren't in his league. He took Khali seriously. Beat him clean. He tool Hardy somewhat seriously (after kinda burying him on the mic) and beat him clean too. After Koslov there is NO ONE LEFT that HHH puts on his level. And I'm telling you, don't insult me again. Triple H has beaten Khali, Cena, Edge, and Jeff Hardy all in good single matches. He hasn't buried anybody. Nigel has beaten everybody in roh twice as Champion...Does that means he's burying them? Joe has beaten everybody he has come up against since being Champ...Is he burying people in TNA? Get a fucking grip, nobody expected Hardy to win going in to this match. The fact that they actually thought he had a chance, means both guys put on a good match and made people forget it was Jeff fucking Hardy in there, and that the WWE will probably never put the title on the guy, because he's a FUCKING JUNKIE! People getting mad that Jeff lost, just shows that both guys did a good job in that match, making you believe he might have a chance,.