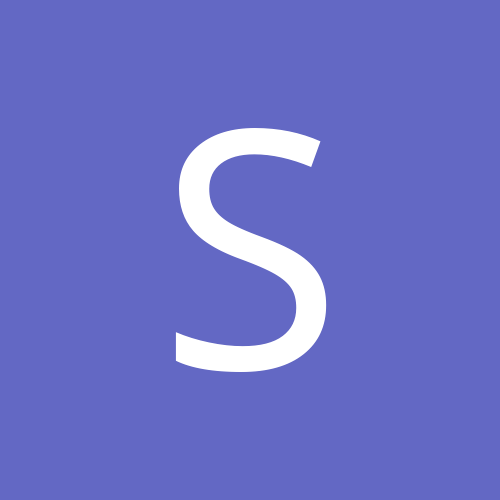 Content count

7662

Joined

Last visited
28-32 is prime, 33+ you decline.

Ugh, I hope not. He's terrible as a single. Teaming w/ Primo has made him at least tolerable. On the flipside, Primo is so much more natural in the ring than Carlito, it's not even funny.

Spaceman Spiff replied to YourKock'sReallyGreat's topic in The WWE Folder

1. They were running low on time for the Event. 2. JBL was pretty banged up and injured. I do not think he could have taken too many bumps and I believe it was stated that he was fine with the way things went. He just wanted his last match to be at WrestleMania and in his homestate of Texas. Plus, JBL has stated that Rey is a close friend of his, so I don't think he minded.

I won't say they 100% won't do it, but the guy is your top money maker. Putting him over on the soon-to-be-a-wasteland SD seems like a dumb plan.

Why put Cena on SD? It's obvious they are putting all the big names on Raw, so why put your #1 guy on a show the company doesn't give 2 craps about right now?

Why? It's just fucking comedy. Lighten up. Except that it's not, well, funny. The crowd laughing and everyone enjoying it but you says that you couldn't be more wrong about this. No, Santino is terrible, regardless of what gender he's portraying. HHH made fun of Vickie a bunch of times during his feud w/ Edge. Now's her chance to get some revenge.

Hells yeah. B&C were awesome. Santin"o" is a waste of time.

To do what? The only thing he could do would be to make appearances, sign autographs, etc. He isn't going to wrestle.

Haha, even when Stunt Kids rock a leg, they still fuck up & cost themselves a 1st place finish. Which is the Ugly American in the Cheerleaders? Because she's the cuter one. Too bad she's such an ass when dealing w/ the locals.

Pretty sure Venk meant "Comments That Don't Warrant: April" starts up in April, shuts down 5/1, at which the May "Comments..." thread starts up, and so on.

Prince Paper other companies *Jim hears roaring sounds* Jim: "Monster.com, Michael. Singular."

Next episode is in 2 weeks, not next week.

Spaceman Spiff replied to Kinetic's topic in Music

Montell Jordan- "This Is How We Do It" Snoop Doggy Dogg- "Gin and Juice" Warren G. (ft. Nate Dogg)- "Regulate" Fiona Apple- "Criminal" Nirvana- "Heart Shaped Box" Smashing Pumpkins- "1979" R.E.M.- "Losing My Religion" Blind Melon- "No Rain" Skee-Lo- "I Wish" 2Pac- "California Love" Dr. Dre (ft. Snoop Doggy Dogg)- "Nuthin But a G Thang" Red Hot Chili Peppers- "Under the Bridge" New Radicals- "You Get What You Give" Faith No More- "Epic" Lisa Loeb & Nine Stories- "Stay" Meat Loaf- "I'd Do Anything For Love (But I Won't Do That)"

LSD doesn't make you tell the truth against your will.