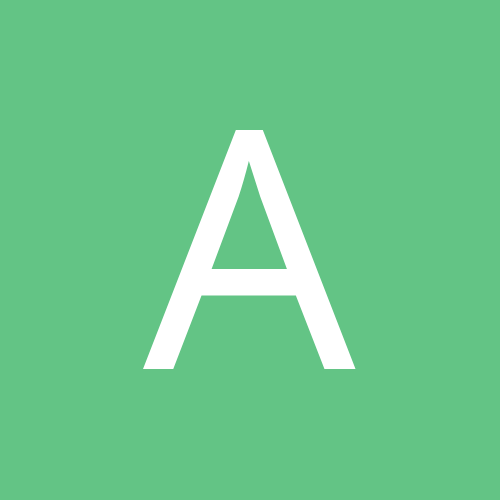 Content count

1948

Joined

Last visited
Community Reputation
0
Neutral
Agent_Bond34 replied to YourKock'sReallyGreat's topic in Video Games

This game for what it is, isn't that bad, IMO. I'm glad I rented this, because I would have felt let down had I spent $60 on this. Not a great game, or a horrible game, just not worth buying right now. Is anyone interested in playing some matches on XBL?

Agent_Bond34 replied to Matt Young's topic in Video Games

I have Left4Dead too, if you want to play sometime. My gamertag is on page 2.

Drunk driving on GTA is a rather interesting experience.

Agent_Bond34 replied to YourKock'sReallyGreat's topic in Sports

That was one of the first things I thought of when I read this. I still want to know what was going through his mind when he made that call.

How that ever aired uncensored is beyond me. I can't believe he was allowed to call someone a "flaming fag" on live TV like that.

Thanks for the NOD post. Do you have the Big Show/Undertaker theme from 1999?

This is true. If you team up with someone who has a bad connection, your game might not even last that long. I had this happen to me one time. I (along with a few others) teamed up with a guy who didn't have a good connection, and wound up lagging us out pretty quick. Tried again without him, and it worked just fine. Not being able to play online ranked games against friends really sucks too.

Why are people allowed to bring "guests" online on NHL 09 in Onlined Ranked Versus play?

I picked those achievements up as well. I'll probably have a harder time getting the 5 game streak achievement, because even on 2K8 I had a hard time winning more than 2 or 3 in a row.

I like that as well about Be A Pro. Gives you something else to work toward as you progress.

Agent_Bond34 replied to Matt Young's topic in Video Games

That is truly amazing, but not surprising.

Agent_Bond34 replied to a topic in Sports

http://www.youtube.com/watch?v=w3LxYJKazAM...feature=related Shaq ftw

That is awesome. I started an Association with the Oklahoma City Thunder on NBA 2K9 a while back and haven't really touched it since. I have a hard time staying focused and committed to these things nowadays. An Online Assocation would be a lot better IMO, because I would actually want to commit to it, because I'd be competing against other people.

Agent_Bond34 replied to Matt Young's topic in Video Games

It should definitely be an auto-win. The guy I last played against on Madden yesterday threw a pick late in the third after I had gone up 14-3, and then he quit leaving me to have to finish against the CPU. Come to find out after checking his stats, the guy had a 50% DNF and a record of 2-20 or something along those lines.