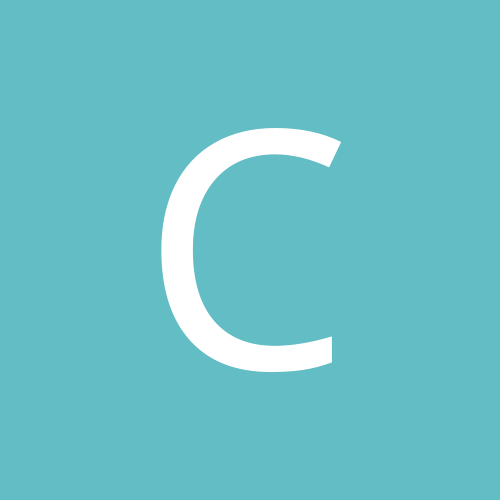 Content count

1922

Joined

Last visited
Community Reputation
0
Neutral
In what context would the ref call a match? Excuse my ignorance.

RVD in TNA sounds very good to me. Show I can take or leave though.

Am I the only one that wants to see Angle/Joe III? If they have a third match somewhere down the line, surely it won't create as much heat as coming off the back of these last two matches? With it 1-1, now just seems like the perfect time for it. Then the two of them can move on to other things. Where do they go from here? They can't both chase the title without meeting again, so surely one of them has to be pushed down the card a bit. They were made to look as strong as each other, so that doesnt make sense to me.

Can anyone summarise the pwt rules for me. To be honest I dont want to read a 400 page disclaimer. If anyone has an invite that I could have, I would much appreciate it. I should have oink invites soon, that I can repay you with.

One of mine is almost always on.

Back from holiday now. I finish Uni in about a months time, and then I will be putting some work into the site. If your itching to do something, feel free to run wild, and Ill upload what ever you make. If not, then ill have more detail on stuff im after, in about a month or so's time.

Thanks my good man? Did you get that from the czwfans board? I had a brain wave and checked there myself, but thanks for the effort. Much appreciated.

GRUDGE MATCH Adam Flash VS Wifebeater CZW JUNIOR HEAVYWEIGHT CHAMPIONSHIP Roderick Strong VS Petey Williams VS Sonjay XTREME STRONG STYLE TOURNAMENT Jon Dahmer VS Joker Ruckus & Sabian VS All Money Is Legal DAN MAFF & CHRIS HERO RETURN! Thoughts anyone? Whos going? Surely this cant be the ful card? Any idea what else will be happening?

Coming home on the 17th, so wont be there for the evening! Im having the worst luck with this To clear up dates: 3rd - 6th Philly 6th - 11th Toronoto 11th - 17th New York City

Chunk replied to HarleyQuinn's topic in Music

Seriously? Dunno, just found that that song starts to grate after you hear it SOOOO many times.

Right guys, sorry for the delay in replying. Been very busy. Good news is I have secured www.cmpunk.net, and I will be working on it this summer. I will be looking for writters etc, but more on that closer the time. If you want to work on some banners, artwork etc that would be pretty sweet. Im off on holiday this friday, for two weeks. Ill talk more about it when I get back if you still interested. Thanks.

Im going to be in the USA for two weeks from Friday. Im visiting NYC, Philly and Toronto between these dates (3rd-17th) April. I thought, what with the east cost being a hot bed of wrestling, I would be able to get to at least one live show whilst there. However, the "research" I have done so far has only lead to disappointment. Let me explain. I arrive in Philly on the 3rd. The Super 8 is on the 3rd, as is a CZW Show. After a 7 hour (minimum) flight, I am not going to be able to rush straight out to a wrestling show for 3 hours (keeping in mind I am in a foreign place with no idea of where I am going or what the roads and public transport are like). On top of that, the day I come back from Toronto to NYC is the day World-1 are running. (10th - im in Canada for the 8th and 9th). What with it being a 7 hour drive, I will not be able to book into the hotel and then drive another 2.5 hours back to Philly for World-1. So, the point to my post, can any of you guys bail me out. Do you know of any shows worth attending between these dates? Keep in mind that I am from the UK, so any show with top/mid leve indy talent will be a one of great interest to me. In addition, if shows are out of the question, if there are any good wreslting related shops/attractions in these areas, then that would be good as well. Also, sorry about a thread solely for myself. Feel free to use as many insulting emoticons next to my name as you like Thanks, in advance.

As far as I know, every show is filmed without fail. There is a good chance williams/punk could be released on a "best of crunch tour" video, or on something like a "fans most wanted" tape down the line somwhere. Night 1 was a good show. Seeing Corino and Punk was awesome, I hope they develop a long term feud in Corino/Shane now, seen as they pushed it so much on the 3 nights. An extended british/american feud is what they need to do, instead of bringing guys over for one of shows/tours.

May sound dumb, but why have this is an empty arena? Surely this match would sell ticktes like there no tomorow, and the heat would be unreal?

Free wrestling! Wow! If only i didnt live so far away.