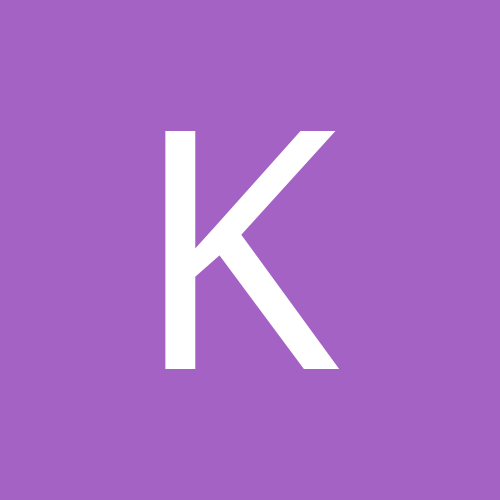 Content count

879

Joined

Last visited
Community Reputation
0
Neutral
There seemed to be some confusion over the cause of death. Authorities have now categorically ruled out the sunshine, the moonlight and the good times, leaving no option but to blame it on the boogie.

You thought your team might be in it? Check out this from our (Kilmarnock's) game on Saturday: link

Why does it need four or more different folders anyway?

More hilarity... The first post-Bischoff PPV was Fall Brawl. If anyone needs evidence of how screwed up WCW was at this point, consider the fact that there wasn't any card at all a week before the show aired. Even the cable companies finally lost it, and the following ad appeared in newspapers nationwide: "We're the advertising agency and they won't even tell us who's going to be there! For God's sake don't miss it!" Below that, it read: "Sunday, September 12. Insert time here." Russo would later tell the New York Times: "There is one word that we start and end every conversation with: logic. Once you lose the logic of the situation, then you lose the realism and you lose the audience." Indeed. And speaking of titles, Psicosis was suddenly the Cruiserweight champion. Thankfully, WCW.com explained what happened: "Psicosis was awarded the belt after the West Hollywood Blondes angle was dropped." The only other "highlight" of the show was a match between Tank Abbott and a guy named "Big Al" that no one had ever heard of before (or since, come to think of it). At the end of their leather jacket on a pole match, Tank pulled a knife on Al, and screamed, "I could fucking kill you!" He then placed the knife squarely on Al's throat as the cameras quickly cut away. Tony Schiavone, thinking on his feet, came up with a remarkable explanation: Tank, he said, was just trying to shave Al's beard. Unfortunately for Tony, Al had no beard. The April 19 Thunder also saw Brian Knobbs' last appearance in the world of wrestling, as he was doing an angle with Meng in which Meng hit him with a life-sized cardboard cut-out of Goldberg (which Knobbs sold). He was then thrown out a thirty-foot window. He didn't really fall thirty feet, but it was in fact the last time Knobbs ever appeared on a nationally televised pro-wrestling event. If you're going to go, you might as well go in style. A man named Peter Goldschmidt sued another man, Robert Catell, for appearing on WCW telecasts holding up various derogatory signs, including "PETER GOLDSCHMIDT LOSER 4 LIFE." Apparently, the two used to be friends on Long Island. Then, one day, Catell asked Goldschmidt to help him move. Goldschmidt supposedly said he was unable to because it was a work day, and the friendship came to a bitter end, leaving Catell to travel around the nation and hold up disparaging signs at wrestling events. The number of lives that WCW ultimately affected is staggering. Lex Luger, in an interview segment with Stevie Ray called "Suckas Gots to Know," asked if what he was about to say was just between the two of them. Apparently he was unaware that the program was being broadcast nationwide to several million people. Stevie was apparently unaware as well, since he responded that it was "just between you, me and 5,000 viewers." Yes, 5,000 viewers. Tony Schiavone tried to make the save by claiming - really - that he meant 5,000 viewers in each house.

More hilarity from The Death Of WCW... Not only was the action in the ring becoming atrocious, so was the television production. In particular, the Thunder prior to this show featured one of the most unintentionally hilarious screw-ups ever. Chris Jericho had been spoofing Goldberg by going to the ring for his matches accompanied by fat security guards (one of whom was a real-life ring crew worker who would go on to minor fame as "Ralphus"). The story line this particular evening was that Jericho got lost trying to find his way to the ring and ended up locked outside the building. Unfortunately, the door didn't really lock, so when he pulled on the handle, it opened right up. He quickly closed it and pretended it was locked, pounding on the door and screaming to be let inside. Apparently, someone inside thought he was really locked out, because a door about ten feet away opened, and this dude stuck his head out. Jericho had to pretend like he didn't see him. It gets better. His opponent, Wrath, got sick of waiting in the ring and ran backstage to find Jericho. They did a chase scene outside the building. Finally, they figured the camera was shut off, so Jericho stopped, and Wrath ran past him. Then they both turned and nonchalantly started walking back towards the camera. Problem was, the camera wasn't off, and this whole fiasco was broadcast to millions.

I'm liable to get a headache from all this bumping.

KTID posted a topic in Music

It's One at number one... U2's One has been named the greatest lyric of all-time. It came top in the Nation's Favourite Lyric poll by VH1. Also scoring highly in the countdown were The Smiths, The Pogues and Christina Aguilera. In a shock development, Chico didn't quite make the countdown. Here's the Top 100 in full: 1) U2 – One 2) The Smiths – How Soon Is Now 3) Nirvana – Smells Like Teen Spirit 4) Bob Marley – Redemption Song 5) Coldplay – Yellow 6) Eminem – Lose Yourself 7) Robbie Williams – Angels 8) The Who – My Generation 9) Radiohead – Creep 10) Marvin Gaye – What's Going On 11) U2 – Where The Streets Have No Name 12) Abba - The Winner Takes It All 13) The Kinds – Waterloo Sunset 14) Pink Floyd – Another Brick In The Wall 15) Tupac ft Snoop – California Love 16) Queen – Bohemian Rhapsody 17) Bob Dylan – Subterranean Homesick Blues 18) Kaiser Chiefs – I Predict A Riot 19) David Bowie – Heroes 20) The Police – Every Breath You Take 21) REM – Everybody Hurts 22) Christina Aguilera – Beautiful 23) Rolling Stones – Sympathy For The Devil 24) The Pogues – Fairytale Of New York 25) Elton John – Candle In The Wind 26) The Streets – Fit But You Know It 27) The Smiths – There Is A Light 28) The Beach Boys – God Only Knows 29) The Jam – That's Entertainment 30) Joy Division – Love Will Tear Us Apart 31) Arctic Monkeys – I Bet You Look Good On The Dancefloor 32) Johnny Cash – I Walk The Line 33) The Beatles – A Day In The Life 34) Eminem – Stan 35) Damien Rice – Cannonball 36) Dionne Warwick – Walk On By 37) The Smiths – This Charming Man 38) Elvis Presley – In The Ghetto 39) U2 – Pride (In The Name Of Love) 40) The Verve – Bittersweet Symphony 41) The Undertones – Teenage Kicks 42) Radiohead – Karma Police 43) Carole King – Will You Still Love Me Tomorrow 44) The Beatles – Yesterday 45) The Killers – All These Things That I Have Done 46) Jay Z – 99 Problems 47) David Bowie – Space Oddity 48) Little Richard – Tutti Frutti 49) Stevie Wonder – Livin For The City 50) Stone Roses – I Am The Resurrection 51) The Rolling Stones – Jumpin Jack Flash 52) The Clash – London Calling 53) Elvis Costello/Robert Wyatt – Shipbuilding 54) White Stripes – Seven Nation Army 55) Cat Stevens – Father And Son 56) Snoop Dogg – Gin And Juice 57) James Brown – It's A Man's World 58) The Monkees – I'm A Believer 59) The Prodigy – Firestarter 60) George Michael – Freedom 90 61) Madness – Our House 62) Radiohead – Paranoid Android 63) The Kinks – Lola 64) Simply Red/Cole Porter – Every Time We Say Goodbye 65) Outkast – Hey Ya 66) Blur – Parklife 67) Public Enemy – Fight The Power 68) The Beatles – Eleanor Rigby 69) Robbie Williams – Feel 70) Missy Elliott – Ger Ur Freak On 71) The Righteous Brothers – Unchained Melody 72) Massive Attack – Unfinished Sympathy 73) Iggy Pop – The Passenger 74) T Rex – Children Of The Revolution 75) Underworld – Born Slippy 76) The Ramones – I Wanna Be Sedated 77) Bruce Springsteen – Born In The USA 78) Bill Withers – Lean On Me 79) Grandmaster Flash – The Message 80) Happy Mondays – Kinky Afro 81) The Beatles – Hey Jude 82) TLC – No Scrubs 83) Human League – Don't You Want Me 84) Motorhead – Ace Of Spades 85) Elvis Presley – Suspicious Minds 86) Frankie Goes To Hollywood – Two Tribes 87) 50 Cent – 21 Questions 88) The Beatles – Lucy In The Sky With Diamonds 89) Bob Marley – No Woman No Cry 90) Marvin Gaye – I Heard It Thru The Grapevine 91) Kylie Minogue – I Should Be So Lucky 92) Roxy Music – Love Is The Drug 93) Glen Campbell/Jimmy Webb – By The Time I Get To Phoenix 94) NWA – Straight Outta Compton 95) Scissor Sisters – Take Your Mama 96) Madonna – Like A Virgin 97) Radiohead – No Surprises 98) The Beatles- Sergeant Pepper 99) 10cc – Life Is A Minestrone 100) Ms Dynamite – It Takes More

Missouri town learns sextuplet claim was a con No one ever saw infants, but wallets were opened out of trust The library books on multiple births crowded the couple's coffee table. The bedroom-turned-nursery awaited the arrival of six newborns. But in the end, authorities say Sarah and Kris Everson never had the sextuplets as claimed. All they had was what appears to be a big lie. The couple's dramatic story had holes in it from the start — from their mysterious withholding of information for more than a month to the unanimous response of area hospitals that they hadn't helped deliver the newborns. On Tuesday, authorities said the mystery had been solved — the entire tale was deemed a hoax aimed at tapping the generosity of others to pay the couple's mounting bills. "I have never dealt with anything like this," Police Chief Aaron Ambrose said. "The level of fraud like this involving people, I have not." Gary Bradley, the city administrator, said charges against the Eversons were forthcoming. Prosecutors had not yet determined how much the couple profited from the scam or whether they would qualify for charges beyond the municipal level. The Eversons — Sarah, 45, and Kris, 33 — claimed to have given birth to four boys and two girls on March 8. The babies were apparently in intensive care. The tale exploded in the local spotlight Monday when The Examiner in Independence ran on its front page a photograph of the couple holding six one-piece baby outfits and announcing the births. Those who heard the Eversons' sad story of tight finances set up a Web site to solicit contributions — including a van, washer and dryer, cash and gift certificates. A real estate agent was even working to find the family new housing. Hours before admitting it was a scam, Sarah Everson showed an Associated Press reporter pictures of her in maternity clothes, her baring a huge pregnant-looking midsection, even sonogram images she claimed were of her infants. She showed off a tiny nursery, a closet full of baby clothes and the tiny diapers premature newborns must wear. She said the entire story of her children's births was being kept secret by a court order enacted because a member of her husband's family was trying to kill the Eversons and their new sextuplets. "I'm so afraid they're not going to make it," she sobbed. "Nobody understands how hard this is. I know that they're here. I know what I had to go through to get them here." Sarah Everson said a detective begin questioning her Tuesday evening; Bradley and Ambrose said the Eversons were interviewed at the police station for about an hour, during which they revealed the story was a scam. They were released pending charges. After the Examiner's initial story, the AP did not publish a story or transmit photos about the sextuplets over concerns of accuracy. Reached by phone late Tuesday, Sarah Everson offered no explanation. "I'm not talking to anybody right now," she said, "because nobody gets it." The Web site soliciting gifts was taken down Tuesday night. Examiner Editor Dale Brendel said he was considering a front-page column to readers addressing the issue. He said the incident would force a review of his reporters' verification practices. "I think that we fell victim to the hoax. There were people out in the community who were doing fund-raisers already, and we feel bad for them and for us that we were the victims of that," Brendel said. "In retrospect, there were things we could have done better from a newspaper standpoint, in terms of our investigations and trying to flesh out some of the red flags there were about the story."

I don't think it would've happened, however saying it had zero (0%) chance of happening it being a little naive. It could've happened, it just would've been very unlikely. No, HTQ is quite right to say that. It's like the chance of you waking up to discover that the sky is green, or that pigs are passing by your window in fully aviated mode. It's simply outwith the realms of possibility that, in 1997 at the height of the legal action between the two companies, a contracted WWF worker could appear on WCW televison, and even less chance of him bringing the WWF's world title belt with him.