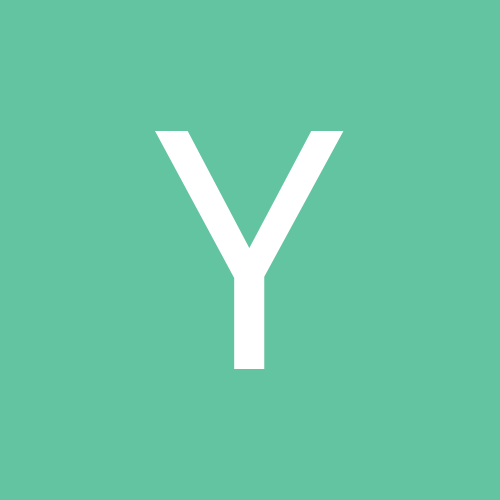 Content count

3410

Joined

Last visited
Everything posted by Yuna_Firerose
The first and second are quite sexy, I thought. Well, maybe cut down on the 'omg his face is rotting off!' look. But other than that, wonderful.

I... started a meme. Yay me?

There are already talks for an M4. Ugh. Personally, I'm glad I stopped with M2. Didn't even see Scorpion King. Of which there's a sequel to. (A sequel to prequel of a sequel to a remake. How... embarassing.)

Broken arm and shoulder, according CinemaBlend (which is according to something else, obviously) Emphasis from original article.

My bad then. Don't read the thread. Mods can delete =) Was going to edit with a supposed update from tmz. Here's the link anyway: http://www.tmz.com/2008/08/04/freeman-not-...up-after-wreck/

Saw this on CinemaBlend.com in its weekend box office report

I feel your pain. The first time I watched saw it in theaters, there was this one eight year old. For the first half of the film, he was relatively quiet. Now and then making a noise, which is mother hushed. Then he started to get antsy, I guess, because his interruptions became more frequent. Just... random noises. Most annoying was that they were during all the best Joker scenes. Personally I don't think a kid that young should be at this kinda thing, but whatever. Maybe the parents were expecting something like X-Men or Hulk. Second viewing I would've preferred the kid. Nearly all the people behind us were talkers. Had this one lady who kept saying "Geez" in a disapproving way, with a click of her tongue, every time something exploded or the Joker was, y'know, murderous.

Surprised M3 did so well. Getting very shitty reviews from what I see. I adore the first two but have no interest in seeing this. I'm guessing the draw is only Jet Li. TDK will likely fade soon, sadly. Saw it this past Friday at 3:30pm and there was only ten or so people in the theater. Surprising. Also some snobby jerk wrote an article in the recent EW about how it'll never beat Titanic. I'm hoping it does.

For those who want Angelina Jolie as Catwoman... http://www.cinemablend.com/new/Angelina-Jo...woman-9696.html

Are you kidding? There's plenty to rewatch in TDK. Nolan and co. packed that movie with so much going on, so many layers from just about every line of dialogue... its one of those movies that only get better each viewing as there's more to look at. I know a friend who's seen it six times (lucky bitch that she is).

Good to see TDK making so much. It really does earn it in spades. Saw it yesterday and my brain is still trying to process all its awesomeness. Also nice to see Get Smart still in the Top 10. If they're smart, they'll keep TDK in the main theaters for a while. Who knows, it could beat Titanic's record, but I honestly doubt it.

Smart Marks: We bring you the hardcore discussions. Even in a topic they don't belong.

Mummy 2 was the best of the series (ignoring the horrible cgi Scorpion King at the end). Why they decide to make a new one seven years later is beyond me. No Stephen Sommers (then again, after Van Helsing, that is likely a very good thing), most of the cast gone... yeah, I can't see anyone really interested beyond typical popcorn moviegoers.

No way in hell Mummy 3 will beat TDK. It looks alright, I'll give it that, but hardly the audience of TDK. I'll make a prediction M3 will make around $30mill first weekend.

Ah, okay--so in a way its like pc games? Install and everything, but still run off the disk. I ask because there's a place to rent ps3 games a block away from me for, I think, $3 or something. If we only need to install to hd...no need to buy the game, just rent it, right?

Why such large hard drives in the PS3s? Are the games downloaded to that, ala early ps2, and played from there, or are the games still dependent on the disk?

May have the money to get a ps3 in the next month; but debating between a ps3/hdtv and a new laptop. Some questions: 1) Backwards compatibility. Probably answered before, but is the ps3 completely non-compatible with ps2 games? I'm thinking of more recent titles, ie Persona and Final Fantasy XII. 2) Blu-Ray. As a stand-alone player, how great is it? Any skipping, scratches to the disc, etc? And in general I'm curious what people think of it.

Ah, cool. Thanks for that. Knowing nothing of the comics, I found his character very geek chic. Seemed to enjoy Hulk's transformation a little too much though, which I found amusing.

Surprisingly enjoyed that. Granted I'm on a Norton high right now so that likely contributed somewhat. It reminded me a lot of X-Men and X2 (y'know, back when they were still good). Obviously enough action to keep the popcorn-goers happy, but only just. Loved the build up and characterization involved. Actually cheered for the Big Green Ugly during the fight scenes, and I'm not usually for overuse of CGI. Norton was awesome as expected; Liv Tyler was just blah, but cute in the romantic interest cliche stock; William Hurt I couldn't get a feel for; and loved the soldier who became Abomination. He seems so familiar. This'll be awesome on Blu Ray quality. Question for the comic geeks: is the science guy, aka Mr. Blue, just a plot device for the movie or actually pulled from the comics? The final scene with him, , seemed to indicate he might be important later on.

As much as I love Norton, I'm on the fence about this film, especially given all the rumors about script fights. Just how "mainstream" is it? I know its Hulk, so there's lots of overly-muscled CGI to be expected. But how much of the screentime is tortured!Norton, and how much is the Big Green Ugly?

I'm glad to see Love Guru bombing so badly. Which is interesting; rewatched Austin Powers 1 over the weekend and its surprising how great it was. Double nostalgia for the win. Anyone else advance their tickets for Dark Knight?

Of course they're going to focus more on Joker. Like it or not - and I certainly don't - the death of a star = big bucks. Showing a lot of him is to entice the mainstream audience who likely didn't see the first film and are only interested because of Heath.

Good to see Get Smart still up there, and kicking the shit out of Love Guru.

I feel your pain. When I went to see Horton Hears a Who at the dollar theater, there was a couple of girls down the row who would laugh at every single line in the beginning half. It was just so tedious. Thankfully they quieted down towards the end.