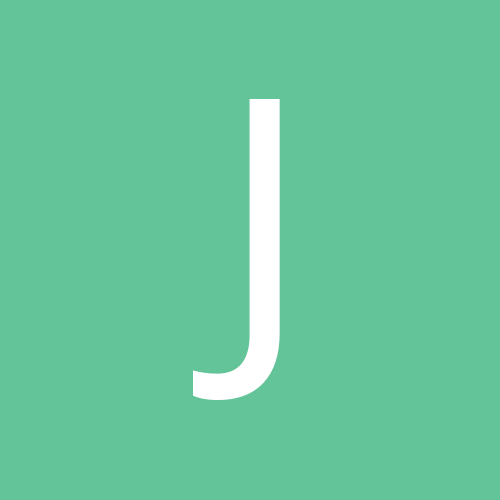 Content count

5567

Joined

Last visited
Community Reputation
0
Neutral
shane takes out priceless on his own. Jesus lol.

haha Shane uses a kendo stick and the announcers talk about how Orton never expected that. In an anything goes match.

so why did they have that match first? I thought maybe to save Orton vs Shane with a Steph heel turn at the end but that's next. So save RAW EC for last? Odd since it's so obvious how that'll end. Maybe we have some swerves still ahead of us tonight, something smells funny...

Does Taker have any other way of doing the Last Ride besides the punches in the corner? What a stale wrestler Exactly, its like people would figure out not to give him corner punches 20+ minutes into a match. Booking is interesting... See if they were going to do Edge vs HHH at Mania Edge would obv retain here and HHH would win at Mania. So HHH winning makes me think HHH vs Orton at Mania which makes me wonder what the hell they do with Edge and Cena now.

LOL their spots are so obvious it's funny. Standard finish though with those 2, mad respect = I let you get out of my finisher and have a 2nd put you down.

so when HHH wins this it seems like Orton would face him at Mania and then HHH can go back to RAW after Mania through the draft. But who does Cena then face at Mania if they go that route? Steph has to join Legacy tonight, right? After Shaqne saved her from that punt to the chest all the seeds were planted... Taker kicking out of pedigree = HHH about to win.

No Cryme Tyme, Goldust, or Ziggler in the Rumble? Surprised Ziggler didn't get put in, not that I care.

DH Smith tonight? Maybe Snuka/Manu come out with him and he turns on them and joins Orton/Rhodes, lol. Then Dibiase can come backa and join Manu/Snuka and you have 3 on both sides and then eventually team them all up. I dunno.

So is candace gonna have a crush on Punk so we can get some mixed tag matches with Regal/Layla? I guess?

Jericho better get back into the Rumble next week...or just show up during it and annihilate everybody at some point.

Haven't they done the psycho fan thing with Sable/Tori, and Trish/Mickie? And probably somebody else I'm forgetting too.

It was a weird finish to Punk/Rhodes as they easily could have had the ref's back turned and Regal cheap shots Punk to get him counted out instead of having him just look dumb. But oh well. At least Regal finally got a shot in at the end. Also a good sign for Punk that they didn't just put Rhodes over with a pinfall, as if they are trying to at least protect him somewhat. But Rhodes probably could have been made to look stronger.

Cena's Harry Carray impression was dead on but odd to hear without any real context. The Goldust bit was decent, Goldust is always entertaining.

I think the in-show movie promo things are going too far. I understand they want to hype the movie, but the ads do a good job of that. Just having slight mentions of it is so much better than the down your throat promotion of it that gets pretty sickening and annoying and makes you actively NOT want to rent it/buy it/whatever.

-Seemed kind of like a throwaway show tonight to be honest. Not throwaway in a bad way, just a show with no significant angle development whatsoever. I imagine they'll kick back into gear next week. -I liked Punk vs Jericho obviously, and thought Punk might win going in just to balance the match next week with faces and heels. -I liked Morrison/Miz backstage with Kelly, though the show needed them on it more. I think those guys are going to be huge, or at least can be. I would love to see a Morrison/Cena feud down the road to be honest. -I like Kofi Kingston more and more each week but the match with Manu was odd as it seemed to be out there for no real reason, which they've been doing less of lately (aside from random squashes to put somebody over). So I guess this was a babyface version of a squash, but I figured Manu would be winning as he's a part of this new heel stable and all. At least they played off it later with the tension with Orton, but people are already going to be seeing these guys as losers. I figure they'll protect Rhodes a lot more than Manu though to be honest. I can already see them teaming up Snuka/Manu because they aren't ultra-high on either guy so they can do the designated jobs for the stable, while they keep Orton and Rhodes strong. -If the company knew Batista was going to have to take a lot of time off, why the hell did he win at Armageddon? -Santino making Cena crack up was funny. -Still wondering where the hell the whole Kelly thing is going. -I liked the finish of the HBK/JBL match, and I expect more stuff next week with HBK helping JBL win and then being forced to lie down for him at the end, if they choose to go with JBL in that match. I really hope they do that instead of waste the Orton/Cena match already. -No Mike Knox makes me sad. -Trish was a nice surprise, Santino/Beth great as always. -Regal sure defends that IC title a lot, huh? -Seems like they're waiting to start that feud until at least next week, if not after the Rumble? -I thought they'd send of Sgt. Slaughter as a former champ to face Orton instead of giving him a walk. Also, as I posted in the Batista injury thread, they must not have known about this until recently, other wise Big Dave winning at Armageddon doesn't make much sense. Also with three heels in next week's fourway match, it seems odd, so it makes me think that Batista was originally going to be in Orton's spot. With three heels in next week's match, I think the original plan was Batista to win over Orton somehow with Cena's help. That would lead to Jericho being eliminated first when everyone gangs up on him, so he can say the world is against him. Then HBK/JBL work together to take out Bats, then HBK is forced to let JBL pin him. So I'm going to guess we get Cena vs JBL at the RR and Cena vs Orton at WM. Even if the original plan was Orton to face Cena at the RR, it seems at this point that Cena doesn't have many other options for Wrestlemania that make much sense, unless somebody like Morrison comes out of nowhere and wins the Rumble, which would be awesome but won't happen. So that's my predictions/logic behind what we'll see in weeks to come.