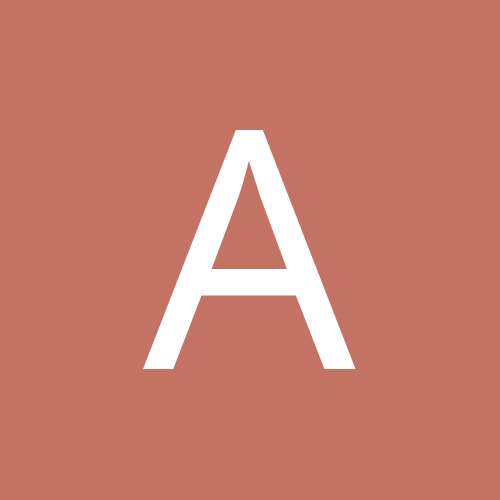 admin
Super Administrators
Content count

485

Joined

Last visited
Community Reputation
0
Neutral
About admin
Rank

TSM Server Administrator

Contact Methods
AIM
MSN
Website URL
ICQ
Yahoo
Profile Information
Location
Interests

I think computers are kind of cool...
Just download whole albums. There are sites like: warez-bb.org which are forums full of stuff and there is no P2P sharing to get you in trouble. Anyone else use things like this? Rapidshare is normally where the files are stored.

Below are currently known issues we are working on: Logout and Login is causing a few issues with new cookie methods used on the new version Blogs not opening correctly (Temp correction to some code, which allowed it to display) Arcade is not opening (Unfortunately I was not able to restore previous high scores or data due to upgrade issues and differences) Skins obviously have some problems Names are being displayed in short... Quick Edit issues with various browsers If there are other issues, please let us know. There are new features you will notice, if you think some should be disabled or closed by default, let us know about these as well.

Wow, thats pretty strange. I will check into it. When you click on the message center whats it say?

This is site feedback, not the place to argue your differences. I would say to use the "ignore this users" post if the majority are just about his gambling problems.

ALL post in the GTG section has been merged with the NHB. So all your useful and useless topics can be continued there.

GTG has not been deleted. We don't delete things for a while. Would it be better if all those post were moved to NHB? That can be done.

I realize that, and I have other things to do rather than go hunting for gimmick accounts, such as keep my day job to pay for server cost.

I did not forget, everyone complained about getting rid of them, so I said I will only get rid of them if I notice them.

Unless you are just asking to be banned, I would suggest you not talk to me that way.

I would appreciate if my number was not publicly posted. Yes, the WHOIS information list contact information, as well as people who IM me or e-mail me with important issues, I give out my number.

What was so good about GTG? Back in the days when posting was complicated, you could use it to test out how things work, no its simple. What use did it serve? Please list some valid reasons to keep it? VALID REASONS, not COMPLAINTS.

admin replied to Jesse Badass's topic in Technology

Seriously build your own. Approx $300 can get you some Motherboard/CPU/Ram combos online as well as the other required parts (no tax and shipping isn't much if any.)

I was not making it up, as I have no reason to lie, but it does prove a point, that some people take things more seriously than others do. We all know people like this, if its in your work environments, college, or high schools, you have to watch what you say. Yes, this is the internet and you don't have to watch what you say as much or even think before you speak (type), but there is a line when it goes to far. These posts I had to remove went into details of methods to kill someone, that's way to far… Police departments don't take post, topics, or threads like that very kindly.

Anything which I am called for I remove imediately. Most complaints I am contacted via PM or e-mail I remove as well.

No reason to leave this topic open... Keep it all in the open one.