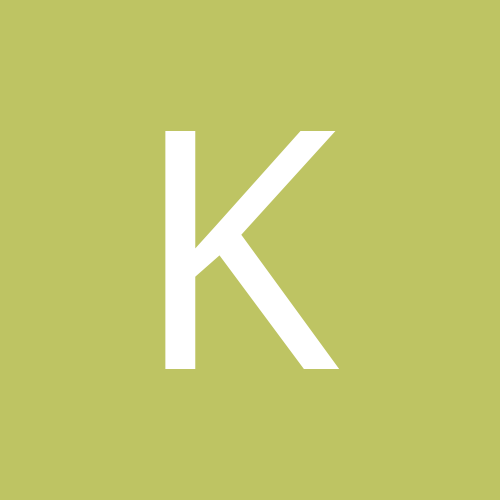 Content count

898

Joined

Last visited
Community Reputation
0
Neutral
About Krankor
Rank

I'm a lumberjack, and that's okay.

Alright the last late game is in and it shuffled around the Consolation Bracket a bit. Best of the Rest Bracket 7. Team Xtreme will get first round bye. 10. Alfdogg Asylumn vs. 11. Montagu Bushmen 9. Gotham Harlequins vs. 12. White Knickerbockers 8. Gotham Harlequins will get first round bye. EDIT: Fixed Yahoo's late night scoring standing mistake.

Looks like the playoff seedings are pretty much set now. Championship Bracket 1. Los Ice Creams will get a first round bye. 4. Random Hero vs. 5. Cartman's Celtics 3. Del Negro's Advisor vs. 6. Teke's Tigers 2. White Tigers gets a first round bye.

Well that sure didn't take long! Trade #1 of the season... Anchorage Ice Hoes receives Robinson Cano 2B and Jake Peavy SP Best of the Rest receives Mark Teixeira 1B

I got bored and went back through the league history looking at playoff teams and outcomes. In 2007 Los Ice Creams was a number 1 seed and lost 2nd round to Random Hero, a 5th seed. Cartman was a number 4 seed and lost 1st round to Random Hero. Random Hero wins championship. In 2006 Random Hero was a number 1 seed and lost 2nd round to White Tigers, a 4th seed. White Tigers wins championship. In 2005 Random Hero was a 4 seed and lost to White Tigers, a 5th seed, in the 1st round. Kings of Crunk, a 2 seed, wins Championship. In 2004 White Tigers, a 2 seed, wins championship. In 2003 Team Failure~!, a 4 seed, wins championship. I learned a few things. 1. I tend to lose when I play White Tigers in the playoffs. 2. Number 1 seeds have NEVER won a championship. 3. I have made the playoffs, counting this season, an unprecedented 4 years in a row. 4. My probable 1st and 2nd round matchup this year will be Cartman in round 1, and if victorious, Los Ice Creams in Round 2. Exactly the same as in 2007. 5. Los Ice Creams has been the number 1 seed TWO years in a row counting this season. 6. White Tigers wins a Championship every 2 years. This year technically would be a championship year.

Alright, the draft results are entered. Everything should be correct. Let the spring training add/drop/trade madhouse begin!

Ok guys I'll have this shit entered Friday night. Fucking great job everybody. I hope everyone drafted fuckers in the player pool to make this shit simpler.

Great, 3 picks left! We should be done within the next 24 hours. I'll enter all the league data in Friday night and we'll be good to go!

We've done a much better job this year of keeping the draft flowing than we did last year. Even with a Matt Young situation and the demise of Marvin. We should probably be done by Saturday/Sunday, and I'll have the league results posted shortly there after demending on my work schedule. That'll give us a good amount of time to actually pick people up and/or make trades prior to the season starting unlike the past few years. Great job everyone!

I probably wouldn't go higher than a late round 3 or round 4 on him. You're significantly handicapping your team the first 2 months of the season by spending a high draft pick on a guy that isn't playing. Unless you end up with a ridiculously great team, your team would have to be close to .500 by the time he comes back to have any shot at making the playoffs. Lower body injuries can rob a play of some of their power, so he may not even produce at his typical MVP levels this season. I will probably avoid drafting him this season in all of my leagues.. There are better options available that will produce more by the end of the season. You can get a David Wright or Evan Longoria in a round 2 or 3 and they should be just fine as a 3rd base option. If A-Rod somehow dropped to a round 6, I would be tempted to stash him. If it's a Dynasty/Keeper League I'd have no problem taking him in round 3.

JHawk sent me his picks. RP Josh Kinney OF Brian Giles

Marvin just pulled a Matt Young.

I'm in again, I'm always in. Same keepers as last year for me, D-Wade, Deron Williams, and Al Jefferson. Also, if anyone is rebuilding and is interested in Greg Oden for a keeper, get in contact with me. I need someone solid at C or FC in return.