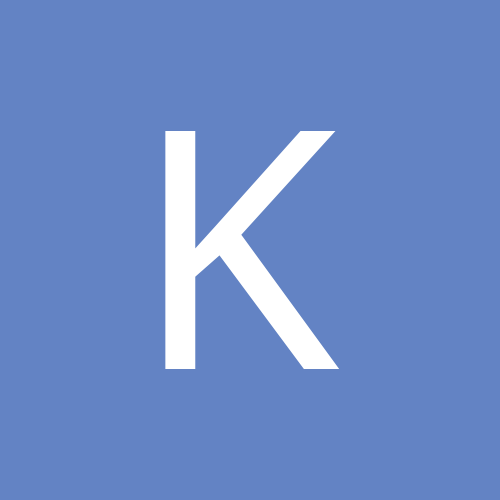 Content count

132

Joined

Last visited
Community Reputation
0
Neutral
keith6601 replied to LivingLegendGaryColeman's topic in TNA Wrestling

The small package wasn't one of Danny's 3 moves so it wasn't his fault.

Booooo I'm still hoping JBL loses the opener than cuts a promo saying it's his mania destiny to return to greatness at the announce booth and calls the show.

Joe/Steiner is at Destination X. He'll need someone new to face since he'll finally succeed in his murder attempts. Tenay/West needs to have wireless mics so they can do commentary on their match.

Just saw a commercial for Lockdown today. It advertised Sting/Foley and Booker/AJ like has been mentioned but it was Angle/Joe in the commercial, not the Nash and Jarrett matches.

I find it odd in kayfabe its Steiner he's going after. Nash is the one who betrayed him, his issues with Angle are well known, Sting took his title, hell even Booker he feuded with a while about six months ago and has a championship to take. Yet its Scott he's going crazy over. It's a stable. He's starting at the bottom and working his way through them to the people he really wants. Only problem is he's this insane at the bottom then down the road it'll be treated as a regular match for revenge against Angle, Nash or Sting.

The highlight of the night (besides Beer Money who are a given) was the Dudley's with some chain wrestling and the crowd starts chanting ECW ECW to which Bubba just stops and starts laughing.

I think they should make the winner defend his shot in matches leading up to mania. That way it totally opens the rumble back up to where it's not 3 or 4 guys that are going to win and not surprise anyone.

Time for match of the night. Hopefully they don't split up but knowing tna.....oh well i loved the team while it was around.

It looks like PWI is reporting that Rhino is not in the title match. "TNA just announced to the live house in Charlotte, NC changes to two title matches on tonight's PPV *Rhino would not be appearing at tonight's PPV." I have no idea if this is storyline or not, but I hadn't heard of any issues today. " The second change is the knockouts title match being postponed. "*The TNA Knockouts championship match has been postponed with a six woman tag where the winner will get a future title shot against Awesome Kong."

I have to give wwe credit. They got all the guys that had nothing to do on this ppv on it in a bunch of fun and great ways that worked.

Nice to see losing the ecw title didn't hurt Chavo's mainstream projects.

i just asked a friend last night if there was guacamole in her freezer when she said she found her keys. This just plain sucks. That's all I can think of. Without a doubt one of the greatest of all time and my favorite. Everyone gets a different greeting today. RIP George.

You can use it as a smoker if you don't have one.

I don't think we've met the person that ends up in the coffin yet. Kate didn't seem interested at all in the funeral and I think that no matter what happened on the island, everyone there had a connection and they would all go to someone else's that was there.

Oceanic 6 Charlie appearing to Hurley Pulled the trigger WELCOME BACK LOST Damn only 7 more.