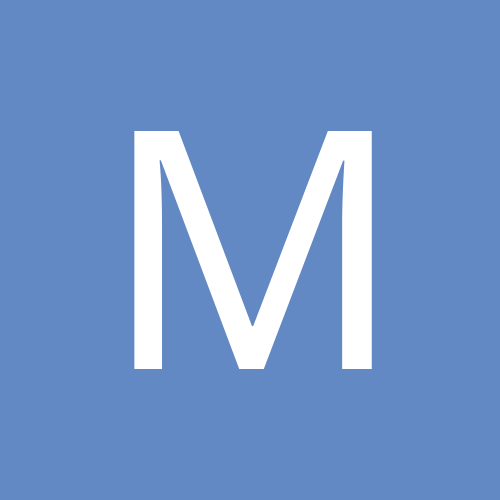 Content count

577

Joined

Last visited
Community Reputation
0
Neutral
As someone who works in Quebec, I can say separation really is a non-issue. In the earlier part of the decade, there used to be a good number of separation-related protests every now and then. Not anymore.

Good point. I'd love to know the answer to that one. You don't have to live in a riding to be able to represent it in Parliament. Happens all the time. Yup! http://www.elections.ca/content.asp?sectio...;textonly=false It's why when Elizabeth May ran in Peter McKay's riding, it REALLY raised a lot of eyebrows. May has lived in Ottawa since 1985, but when she moved to Canada, she lived moreso in Inverness Nova Scotia and Cape Breton, and NOT in the Central Nova Scotia riding, which is McKay's riding. A case of her being over her head, much like all of the Green Party.

Not to sound like a defender of the Bloc, but Quebec went back to them for a reason, IMO. Harper didn't blow a potential majority with anything to do with the economy (I haven't read enough of this thread to see if anyone holds that opinion) he blew it by announcing the arts cuts. It sounds like a minor political position, but it's one of those things that Quebec holds true and dear to its heart. It's things like this that gain votes for the Bloc; if they feel their culture is being shat on, they'll turn to them -- not necessarily to seperate, but to have a voice, if you will. Too bad, because the Conservatives had that opportunity to take some major ground in Quebec, which has been a very interesting province politically as of late. They were, quite possibly, the loudest province versus the Liberals once the knowledge of adscam came about, and the conservative ADQ gained some major ground lately, gaining major ground in Quebec last year. Granted, they have suffered some set-backs, but Harper still had an opportunity to gain some ground in a battleground province. (For any Americans unsure about Canadian politics, Quebec right now is the equivalent of Florida and/or Ohio.) He made that mistake, and it cost him a majority. (Despite that, last night is still a victory for the Conservatives, as they wound up with a stronger minority that before.)

http://www.kochcan.com/05_catalogue/videoi...tem=KOC-DV-9283 (Just a heads-up.)

Yeah, the record I have for Curt's DVD matches is 3 wins, 4 losses, and 3 draws. Thing is that Hennig never really had many high profile wins that come to mind. Heck, he was only 1-3 at WrestleMania if memory isn't failing me, and that one win was in a sub-10 minute match. His better matches resulted in either draws or losses. Any other PPV win he had was over guys like the Red Rooster. I think it was a matter of including high profile matches where he had great performances, since his performance was something that was talked about more in the doc rather than his wins and losses. In retrospect, the fact that he never beat any real stellar faces on his way to feuding with Hogan may have hurt his drawing ability vs. Hogan. It's like, well who did Hennig beat? Blue Blazer. Red Rooster. Bret Hart before he became a singles star. Maybe an aging Jimmy Snuka. Maybe also a Tito Santana who was a JTTS at the time. Not exactly an eye-opening list.

Getting WWE DVDs a few to several days early isn't that uncommon, certainly if it's something like five days earlier. The big reason, I think, is that WWE DVDs aren't as heavily promoted as, say, motion picture DVDs and TV show DVD sets, where the release date is much more heavily advertised. Anyways, back when Music World was still going here in Canada, they were great as far as getting WWE DVDs on their shelves quite early. I think I got Mick Foley's Greatest Hits And Misses a good week to ten days in advance. It wasn't the only one, too. On the other hand, HMV tends to be more precise on release dates of WWE DVDs (or any product for that matter). Anyways, it's the one thing that I miss with Music World, as often at times, I wouldn't have to wait until the next Tuesday for a WWE DVD to hit the shelves. In the end, it depends on the store. If you live near a mom and pop store that would distribute WWE DVDs, you might get lucky on an early release. I have friends who have been able to get various video games early from those types of stores. Depends on the store, which may also depend on the town you live in.

Just checked KOCH Canada's website now, and they have a 3-disc Edge DVD scheduled for release on December 23rd. Also have a 3-disc Kane DVD scheduled for December 9th. (There's no real title listed for Kane's, but Edge's is "A Decade of Decadence".) This was obviously a very recent update, too, as I checked their site yesterday and these weren't listed.

As a fan, the music. I'm well used to the blurring, and people not saying "WWF" and whatnot. But I grew up on a lot of the old themes, so hearing them again is part of the memory experience. Not that I hate the WrestleMania Anthology, but I really did wish they had included the themes, especially since that set probably sold better than the other box sets have or will. I breathed a sigh of relief when Jive Soul Bro FINALLY got onto DVD (it's in SummerSlam 89).

I'm having my doubts about the Edge DVD happening. WWE's coming out with IC title History and Eddie DVDs in November and IIRC that's when Edge's set was supposed to be released. KOCH Canada doesn't have any Edge set planned for the month of November. Maybe they'll make a go with it for December, but it wouldn't shock me if they change their mind, or have already changed their mind. Raise your hands, any of you, if you remember about a Starrcade set that was planned, but canned, because Vince felt like he could make more money off another Flair set instead. Agreed with Jericho getting a set.

As an owner of the set, I can confirm that, yes, "Bodies" is still intact as the PPV theme.

No problem. Wanted to mention that too that not all my discs have scratches, just the odd one, and even then it's hardly noticeable. Of course, things may depend on different sets.

I have the set but no real review to write. I am up to 1994, though. Anything specific you need to know? I'd like to know something if you don't mind. I heard the SS anthology has the dvds in cardboard sleeves rather than plastic trays like the RR or WM anthologies. If this is so , how do they look? I mean , are your discs scratched or were they packaged poorly? Thanks in advance. I'm in Canada, and I get the cardboard sleeve packaging for the discs, and I'm pretty sure those in the States get that too. The UK might be a different story. My discs have had the odd slight scratch on them, but that might not necessarily have been from the cardboard anyway. At any rate, they've been playing fine on some old player of mine that I really need to replace (and that player has had the occasional trouble with other WWE DVDs for some reason, but not this set). Other than that, they were packaged fine and well secured, but check your discs carefully, of course, when you get the set.

I have the set but no real review to write. I am up to 1994, though. Anything specific you need to know?

Here's an image of the beer cooler set (as is my new nickname for it) the WWE is releasing in August.