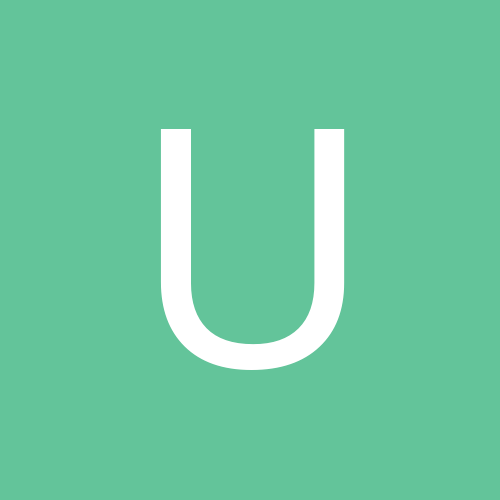 Content count

2825

Joined

Last visited
Everything posted by UZI Suicide
Fucking hell, that looks delicious. Breakfast: Bowl of Wheaties and two bananas. Lunch: Egg salad sandwich from Fresh and Easy and a strawberry lemonade. Dinner: Two Triple Steak Burritos from Taco Bell and a 6-pack of Coors. TASTY.

UZI Suicide replied to 1234-5678's topic in Music

I can't believe this is all happening. I'm still expecting Axl to pull the plug on all of this sometime this week.

This crowd is horrible. What city is this? They should never go back there ever again.

UZI Suicide replied to kkktookmybabyaway's topic in Sports

San Diego New Orleans Minnesota Pittsburgh Tennessee Miami N.Y. Giants Dallas Houston Indianapolis N.Y. Jets Cleveland Tampa Bay Denver Seattle - 14

1.) No, the dumbasses are the people bashing this trade with the "they gutted their draft!" stupidity. The Cowboys had two third round picks and two sixth round picks, so essentially they traded their first rounder and two spare picks to get a game-breaking receiver who is 26 and should be entering the prime of his career in the next couple of seasons. This instantly gives them, without question, the most dangerous offense in the NFL. They lose their first rounder, but they still have nine draft picks in the upcoming draft with a second, third, two fourths, two fifths, a sixth and two seventh's. Plenty of picks and plenty of ammo to move back up into the first round if need be. 1a.) No, they got him for next-to-nothing and since the NFL suspended him, they get a fourth-round compensation pick from the Titans this year. EVEN if he does return to play. 1b.) They SHOULD beat St. Louis even without him and if they can take Tampa at home, they should feel lucky to head into the bye week 6-3 after a loss to the Giants. I see Romo coming back early though based off the latest reports. 2.) Honestly, I could see them going 0-16. As I look at their schedule, after Houston this week they really don't have a game left that I'd pick them to win. But to answer the question and going by the assumption that since Miami did last year, that they'll at least win ONE game, I'll say Houston this week. 3.) Nah, 6-10 at best. 4.) Joseph Addai. I had a feeling Ryan Grant would suck once he got his contract since he sucked fat dick in college and I could never figure out how he completely reversed that and looked good in his rookie year. 5.) The Browns that beat the Giants. I think that like last year, they are going to get into their stride as the season goes on.

UZI Suicide replied to Bored's topic in Sports

THURSDAY BYU SATURDAY Georgia Tech Northwestern Wisconsin Wake Forest Georgia Ohio State Oklahoma Pittsburgh Stanford Kansas State Texas LSU Virginia Tech Tiebreak #1: How many total points will be scored in the Missouri/Texas game? 56 Tiebreak #2: How many rushing yards will Michigan State's Javon Ringer have against Ohio State? 121

Palin would make a better president because her son is autistic!

McCain is starting to get a little wild.

Damn, the Cowboys offense is going to be fucking sick.

I think I'd almost be less grossed out if you just said you wanted to fuck her rather than suck her feet.

UZI Suicide replied to kkktookmybabyaway's topic in Sports

Chicago Miami Indianapolis Minnesota New Orleans N.Y. Jets Tampa Bay Washington Denver Dallas Philadelphia Green Bay San Diego N.Y. Giants Seattle: 24

The thing about a roast is technically, stuff about the people who are there is off limits because they are there to respond. When you bring other people that aren't there to defend themselves, it isn't necessarily frowned upon or anything, but it's not the same as making a joke about someone who is there at the roast. I personally don't give a shit about the joke, but I can see why others are getting a little up in arms.

UZI Suicide replied to Bored's topic in Sports

Shit. I thought I did my picks last night. I think I was going to, but then I fell asleep. FRIDAY Louisville SATURDAY Oklahoma Iowa Kansas South Carolina Texas A&M North Carolina Michigan State Stanford Baylor Florida Penn State Missouri Tiebreak #1: How many total points will be scored in the Texas/Oklahoma game? 61 Tiebreak #2: How many passing yards will Missouri's Chase Daniel have against Oklahoma State? 320

UZI Suicide replied to Man Who Sold The World's topic in General Chat

The po-lice at my school anger me right now. Due to the fact that there is construction all over campus and parking is a bitch even without it, I usually try to find places to park on the street outside of school. So I park along the street in a section that is only hour-long parking. Fine, I thought, because I didn't anticipate being there for longer than an hour anyway. Well, I was. As a matter of fact, I was there for an hour and FOUR MINUTES. So as I'm walking back to my truck, there's a parking enforcement fag wannabe cop dude standing there writing me a ticket. I rush over, not even realizing I had gone over and he tells me that he's giving me a ticket for parking over the time limit. He marked me there at 10:14 a.m. and I got there 11:18 a.m. I'd totally understand the fine if I wasn't WALKING TO MY CAR TO MOVE IT as he was there writing the ticket. Like, if I had never come out to leave then by all means slide that ticket right under my windshield. I realize I did break the law here, but a ticket for being parked there four minutes over when I'm about to leave? I just think the guy could have cut me a little slack there. I told him as much but he either didn't seem to understand what I was saying or wasn't really paying attention. He was mexican, if that matters at all.

McCain just totally no-sold Obama's handshake. He was like, "Shake my wife's hand, BITCH"

McCain is coming off like a smartass.

UZI Suicide replied to kkktookmybabyaway's topic in Sports

Seattle: 24 (3.5) Tennessee at Baltimore Kansas City at Carolina (9.5) (3.5) Chicago at Detroit Atlanta at Green Bay (0.5) (3.5) Indianapolis at Houston (6.5) San Diego at Miami Seattle at N.Y. Giants (7.5) Washington at Philadelphia (5.5) Tampa Bay at Denver (3.5) Buffalo at Arizona (0.5) Cincinnati at Dallas (17) (3.5) New England at San Francisco Pittsburgh at Jacksonville (4.5) Minnesota at New Orleans (3.5)

UZI Suicide replied to EVIL~! alkeiper's topic in Sports

Almost fell out of my chair laughing when this happened.

I think a lot of the Cub hate comes from the totally arrogant and annoying rep the fans get. I went to a Cub v. Dodger game in May this year, and the Cub fans were so fucking unbearable and loudmouthed for a franchise that hadn't won anything in 100 years. In 2003, I actually felt sorry for Cubs fans, but my sympathy has turned into schadenfreude in five years. I don't really participate in baseball talk round these parts, but I lurk and you, Bruiser, I respect and like reading your insight, because you are level headed and realistic unlike Czech, who is so fucking annoying at times with his sky is falling shit, I relish it when the Cubs eventually lose in the playoffs in the most agonizing way possible. I think it is that, plus I think most fans don't sympathize with or care about the 100 years thing that is constantly pounded into our heads. Ok, they haven't won a World Series in 100 years, but aside from their fans that are 100 years old or over, it isn't like all their fans have been suffering for 100 years. It isn't like the current fans have been sitting there patiently waiting for the last century. You can't expect a Dodgers fan, who hasn't seen a playoff series win in 20 years to give a shit about that. Or a Brewers or Astros or Padres or Mariners fan, whose teams have never won the World Series, to give a shit about that. And you can't expect a fan of other teams who may have won a World Series in the last 100 years, but not any that they were alive to see, to give a shit about that.

So it only took two innings for Zambrano's implosion. Can't really blame him though, his infield fucked him over.

She can't answer a fucking question.

Palin's getting fucking owned now.

"Joe six-pack" reference 10 minutes in!

HI CAN I CALL YOU JOE? THANK YOU. THANK YOU. THANK YOU. THANK YOU. THANK YOU.