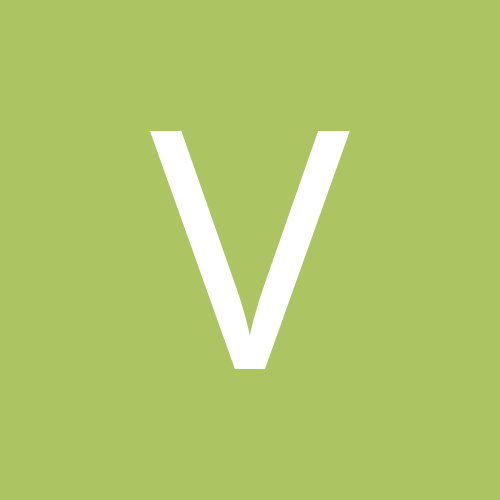 Content count

2532

Joined

Last visited
Everything posted by vivalaultra
vivalaultra replied to Cheech Tremendous's topic in Sports

I guess the rumors of the Astros payroll inflexibility are true and they'll no longer be pursuing Randy Wolf. I was hoping they were slowing negotiations w/ Wolf because of the possibility of somehow being alive in the Peavy sweepstakes, but nope. Hopefully this is a one-year incentive based deal for a few million and they're not counting on Hampton to be a legit #2 starter; however, they probably are, which doesn't bode well for contention in 2009. Edit: 2 yr. deal worth $2 million plus another $2 million in appearance incentives. Decent.

vivalaultra replied to EVIL~! alkeiper's topic in Sports

NL MVP: 1. Pujols 2. Berkman 3. Johan 4. Lincecum 5. Howard 6. Chipper 7. Utley 8. Wright 9. Soto 10. Lidge 3 pitchers? Really? NL ROY: 1. Soto 2. Votto 3. Jurj NL CY: 1. Lincecum 2. Johan 3. Hamels NL MOY: 1. Sweet Lou 2. Charlie Manuel 3. Cecil Cooper AL MVP: 1. Pedroia 2. Mauer 3. Sizemore 4. Youk 5. Quentin 6. A-Rod 7. Hamilton 8. Morneau 9. Bradley 10. Huff AL Cy Young: 1. Cliff Lee 2. Halladay 3. Mussina AL ROY: 1. Alexi Ramirez 2. Evan Longoria 3. Brad Ziegler AL MOY: 1. Joe Maddon 2. Mike Scioscia 3. Ozzie Guillen

vivalaultra replied to Bored's topic in Sports

About the Cubs/'Stros series. On Sunday, the Astros wore their gray road jerseys and stayed in the visitor's clubhouse. It wasn't out of protest from what I hear. The gray road jerseys were already packed for their road trip to Florida so instead of packing up a whole new load of equipment, they just went with what was already packed. And they stayed in the visitor's clubhouse because they're familiar with it and they really like the visiting clubhouse attendant. As far as not scheduling ahead and getting the 'Stros out of Houston to a neutral site before the hurricane hit, Drayton said he didn't do that because he didn't think it would be fair to have the team leave Houston right before a major storm hit and leave all of their family in Houston. Nolan Ryan offered to let the series be played at the Dell Diamond outside of Arlington (the Round Rock Express' home field and the nicest field in all of the minor leagues), but it was nixed because the Dell Diamond isn't a "major league" park. Surely there was some doublespeak and chicanery from both Drayton McClane and Bud Selig over the whole deal, but I certainly wouldn't point to the whole debacle as what would keep the Astros out of the postseason. There was the horrible June and July, after all. And also, despite losing both of the games, the Astros gained a half game in the WC standings. And if the game on the 29th has to be played for playoff implications, I can imagine that the Cubs would go with the B squad since they'll want to set up their team for Game One of the NLDS. Still, the whole thing was a little weird; they did Astros trivia and showed Astros videos between innings to keep up the appearance of it being an Astros home game, but I don't think that worked out too well. The only time the "home" team got cheered was when Humberto Quintero fouled a ball off his knee and was able to walk off the field under his own power. And it was kinda weird to see the Astros playing a home game in Miller Park right when Ned Yost was fired.

vivalaultra replied to EVIL~! alkeiper's topic in Sports

Damn you, Brandon Arroyo! Carlos Lee's been having a great season so far and going absolutely ridiculous for the last month, which was needed with Berkman going like a month and a half since his last homerun. It sucks, too, because if Lee kept it up a little bit, he would've been up there in the MVP voting, presuming the Astros finish respectably. And this is his first trip to the DL in his career, too. Oh well, I guess his injury will give the FO a reason as to why the Astros miss the postseason, as opposed to Ed "Shitty Trade" Wade.

It all makes sense. The Brewers got Sabathia. The Cubs countered that with Harden. And the Astros move them into checkmate by acquiring a flyball lefty with a history of arm trouble for half a year because Ed Wade's "known him since he signed his first professional contract" and characterizes him as a "winner and a hard worker". Oh well, Houston gave up one of their top 10 prospects to get him, but, of course, a top 10 prospect in Houston is like a bottom third prospect in any other organization.

Where were you sitting? If you were the drunk asshole that was sitting behind me in 419 doing Tarzan yells the whole game, I'm gonna kick you in the nuts. I had SRO tickets. If I can't get the really good seats, like the ones down the first or third base lines on the field or dugout seats, I usually just get either the cheap seats or the SRO seats and lean on the rail behind homeplate or mill around on the concourse; it makes it easier when I go smoke when they do the Kiss Cam and if I wanna leave early if it's a blowout or something.

vivalaultra replied to CanadianChris's topic in General Chat

Boo-yeah! I picked the right Golden Girl! RIP Sophie, thank you for being a friend.

Hey, I gotta have SOME angle to show my blind, optimistic loyalty to a sub-par team that repeatedly shoots itself in the foot, and, unfortunately, the Astros don't have some wacky, coincidental disproportionate won/loss record on a random day of the week that I could point to and say, "Well, if they didn't play games on Wednesday, they'd be in first place!!!!" so yeah...

Re: Wolf-Well, if they don't give up any of the (few) good prospects in the system to get him and they don't offer him some ridiculous extension at the end of the year and get a supplemental pick in the 2009 draft if he signs somewhere else, that wouldn't be a terrible trade; however, given who the owner and GM are, I really think they believe that being 12 games out of the division and 10 games out of the WC at the end of July with a starting rotation anchored by Brian Moehler puts them in contention. Oh well, at the least, if the Astros trade for Wolf, it'll be another stupid group of fans with a dumb nickname (Los Caballitos for Carlos Lee, The Puma Pack for Berkman, The O's Bros for Roy Oswalt, The Byrdak's Nest for uh...Tim Byrdak, The Pence Fence for Hunter Pence, Kaz's Japanese People for Kaz Matsui). Just as an aside, I noticed the last game I went to at MMP, Cubs vs. 'Stros on Saturday, that the Astros' gift shop was selling Cubs' shirts and that the concession stands were featuring a special Chicago Dog for the series. Back when the Yankees and Sox came to Houston, they sold Yankees and Sox gear and played "New York, New York" over the P.A. for the Yankees series. I've not seen any merchandise sold for teams like the Reds or Pirates or Padres or anything, so I don't know if they just do it for teams with large fanbases, but something about it just irks me. Do they do that sort of thing at other parks?

vivalaultra replied to Bored's topic in Sports

All-Star Game Starters courtesy of The New York Post; they'll be officially announced Sunday: AL: C Mauer 1B Youkilis 2B Pedroia 3B A-Rod SS Jeter OF Manny, Josh Hamilton, Ichiro DH David Ortiz (to be replaced by Milton Bradley due to injury) SP Cliff Lee NL: C Soto 1B Lance "Big Puma" Berkman 2B Chase Utley 3B Chipper Jones SS HanRam OF Soriano, Jnr. Griffey, Fukudome SP Brandon Webb

vivalaultra replied to Bored's topic in Sports

So, true story- My sister works as one of the directors of Public Relations at Bauer College of Business at the University of Houston. She calls me a couple days ago and tells me this story about how one of the interns that works for her called in last week and said that she had to take a few days off work because her boyfriend had to go to Cincinatti to play baseball and it was a short notice thing and all this and my sister, who doesn't follow baseball at all, didn't really care that much or think it was a big deal. So, she calls to see if I know who this chick's boyfriend is and she starts telling me the story and then I go "You're talking about Jay Bruce, aren't you?" and she said "Yeah" and I told her about how he was all over ESPN and he was like hitting everything and he was the Second Coming and how I had tried several times in the past couple weeks to trade for him in fantasy baseball and all this. And I told her that she should get me an autographed ball. So, she calls me back the next day and says that she talked to Jay Bruce's girlfriend and she talked to him and he's gonna personalize a ball for me and she said something about getting the hook-up when the Reds come to Houston. Yeah, so my interaction with this year's rookie phenom beats the Hell out of last year when I tried to friend Hunter Pence and Tim Lincecum on Myspace and they both rejected me.

Yes, actually. The Dodgers. It's hard to make noise after they win when all of the fans have already left two innings ago. Can we end this unstructured conversation on my self-evident statement now?

That's...exactly what I was saying, actually. I'm glad that my statement was not misinterpreted in any fashion.

I was also there for Tuesday's 4-2 victory and from where I was (main concourse behind homeplate), it was pretty loud. It was louder after he got the third out, though. Usually the fans are pretty good at Minute Maid. I mean, there's the fans that come to a ballgame for a social event and the ones that act like buying a ticket is paying a cover charge and just sit in the bar and drink, but I think for the most part the fans respond accordingly to the situation. I guess one of the bad side effects of the Astros' miracle 2004 run is that some of the bandwagon fans haven't yet jumped off the bandwagon, even after the horrible last season. I can understand why some people might not like the quirks of Minute Maid. I, personally, don't find them to be that annoying (except the pumpkin truck) and I especially don't understand all the complaining about the short porch in left, but, meh...diff'rent strokes and all.

vivalaultra replied to EVIL~! alkeiper's topic in Sports

Lance Berkman just hit a homerun in the 9th to give the 'Stros an 8-7 lead against the Giants in a game in which they trailed 6-0 after 3 innings. This Astros' offense is scary good, especially Berkman. He's batting .604 in the month of May and leads the ML in HRs (15), doubles (16), total bases (122), runs (45), OPS (1.31), and extra base hits (32); he's 2nd in average and 3rd in OBP. He's also in the top 20 with 7 SBs. It's especially encouraging to see him off to such a good start after his crappy start last year.

After doubling in the 2nd inning against the Dodgers a few minutes ago, Lance Berkman is 19 for his last 25, only the 2nd player to do that in the last 50 years (Albert Pujols did it in 2003). This BLT combination in the middle of the Astros' order is very fun to watch and, if healthy, could boost the Astros to respectability and contention.

Jim Edmonds hath been releasedeth by the Padreseth. Forsooth!

vivalaultra replied to Bored's topic in Sports

Max Scherzer don't suck! He's making his ML debut for the D-Backs tonite. He came in in the third and has retired 10 straight through the end of the 6th with 6 Ks.

The Astros pitching comes and goes. If the offense keeps clicking, they can be reminiscent of the Reds teams of the last few years, not that that's a good thing. But I think the pitching is/can be decent enough to put them at least in third in the division if the offense performs up to snuff. However, I have been called "blindly optimistic" about the Astros before. And yeah, I'm a little surprised about the Central being as decent as it has been to start the season. I haven't been able to keep up with the other two divisions as much as I'd like to, but I'm happy to see our division not being a laughingstock as it has been for the past few years.

The Astros have scored 30 runs in the last 2 and a half games. The offense won't be this good all year, but if it can be even half this good and the pitching can continue to be mediocre to slightly above mediocre, I don't see why they can't compete in such a crappy division. I wish that ESPN would ambush more Astros' players about age fraud so they could all go on a Miguel Tejada-like tear. He's hitting something like .750 since the whole story came out. And Lance Berkman is, I think, really underrated as a defensive first baseman. He doesn't get near as much love as he should.

It might be AJ Burnett's 2001 no-hitter against the Padres. He gave up 9 walks.

If the offense can act more like tonite (4 HRs at Petco) and less like the last two games and the pitching following Roy Oswalt can be more like Backe's game last night than Wandy's game tonight, the Astros might be able to do something. I mean, they are in the worst division in baseball, so there's always hope unless you're the Pirates.

vivalaultra replied to EVIL~! alkeiper's topic in Sports

The 'Stros released Woody Williams cuz he sucks. The rotation stands at: Oswalt Backe Wandy Chacon Sampson Releasing Woody bumps the starting pitching up from atrocious to merely below average. With the middle of the order being Pence, Berkman, Lee, Tejada and the pitching rotation being better than at the beginning of last year, I don't see how the 2008 Astros team is projected to lose as many games as last year. Four hitters capable of hitting between 25 and 30 HRs with around 100 RBI and Ty Wigginton who's capable of about 25/75 at least and trading Craig Biggio with Anal Fissure and Brad Ausmus with JR Towles seems to suggest that this year's team will be better than last year's team to me.

vivalaultra replied to Cheech Tremendous's topic in Sports

AL East: 1. Sawx 2. Yanks (WC) 3. Rays 4. Jays 5. Os AL Central: 1. Tigers 2. Indians 3. Twins 4. Royals 5. Sux (hilariously intentionally typo) AL West: 1. Mariners 2. Angels 3. Rangers 4. As NL East: 1. Mets 2. Phils (WC) 3. Bravos 4. Nats 5. Fish NL Central: 1. Cubs/Brewers/'Stros/Cards/Reds 2. Cubs/Brewers/'Stros/Cards/Reds 3. Cubs/Brewers/'Stros/Cards/Reds 4. Cubs/Brewers/'Stros/Cards/Reds 5. Cubs/Brewers/'Stros/Cards/Reds 6. Pirates (Never underestimate the power of the entire NL Central to suck. Any one of the Cubs, Brewers, 'Stros, Cards, or Reds could win the division possibly; although some have a better chance than others. The division is just too crappy and wide open to call. I certainly don't think the Astros will come in below the Cards or the Pirates or even the Reds in any case. I'm also predicting that Wandy Rodriguez wins at least 15 games this year, Roy O wins 20, Michael Bourn steals 50 bases, Lance Berkman falls down while running from 2nd base to 3rd base at least three times, and it becomes painfully obvious around June that it was not worth paying Kaz Matsui millions of dollars based off of one decent year in Coors Field to put up with his mediocre performance and having to constantly hear about his..."anal fissures".) NL West: 1. Padres 2. D'Backs 3. Dodgers 4. Rockies 5. San Fran ALDS: Sawx over Ms, Tigers over Yanks NLDS: Mets over Padres, Phillies over NLC representative ALCS: Tigers over Sawx NLCS: Mets over Phillies WS: Tigers in 6.

I've never taken the time to understand the whole torrent movement. I'm old and codger-y that way. I've been using Soulseek to download music for a few years now and I find it to be the best P2P running. It's completely adware/spyware free; Norton lists all versions of Soulseek as being spyware/adware free and I've never heard of a single case of Soulseek containing any virii. It has quite a diverse array of music and it generally downloads really, really fast.