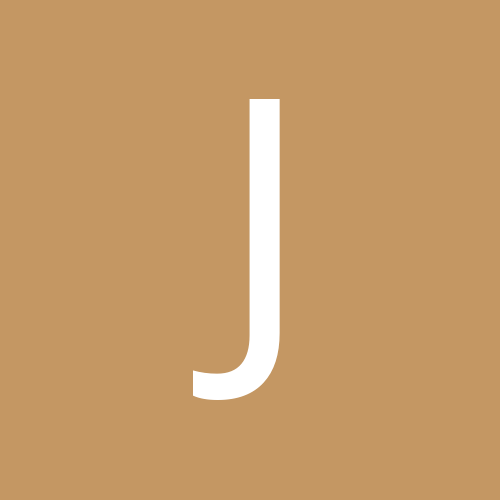 Content count

5209

Joined

Last visited
Everything posted by Jingus
I don't think it was supposed to be the truth per se. Sawyer's a manipulative asshole and Jack is one of those people who always feels like it's their fault when anything goes wrong. The two of them have been unspoken rivals for a while now, passively fighting over a variety of things, and Jack is probably the last guy Sawyer would want to show up on the island now. So Sawyer gave a speech which he knew would hurt Jack's feelings and also probably keep him from trying to assume a leadership role. As for "Claire", I don't think that's supposed to be her. Claire's hair was a bright blonde, it didn't look like that. It's probably just a crew member who accidentally got in the shot and they just missed it during the editing process, it happens all the time.

So has anyone watched the various extras released on DVD? I just saw the Tales of the Black Freighter mini-movie, and ho boy that blew. It overplayed the melodrama of the pirate comic with hallucinations and gore to a laughable extent, and made some pointless changes to little bits here and there which devalued the whole experience. Plus, if you thought Moore's comic dialogue sounded goofy in live action, just wait until you hear this Vincent Price wannabe trying to dreadfully intone the castaway's narration. Now I'm reluctant to even glance at Under the Hood or the "motion comic" for fear that it might be more of the same.

There are people who actually like those movies? Every time I've tried to watch one, they're so cheap and amateurish that I couldn't even laugh at them, it was just sad. Especially the aforementioned CGI, I've literally seen student films which had better effects. Maybe if I was really stoned, maybe that would do it, but my brow furrows at the idea of enjoying these flicks sober. I have heard that Ice Spiders is supposedly pretty good, but there are plenty of other movies I'd rather waste my time with first. Well okay there was one I liked, Dark Kingdom: The Dragon King. But they didn't technically produce that one, they just distributed it, and it was actually a cut-down version of a European miniseries adaptation of Ring of the Nibelungs. Also it finally got Alicia Witt a starring role in a decent movie, rawr. EDIT: and oh yeah, agree on generally not watching the channel much since MST3K went off the air. They've had some random stuff I wanted to watch occasionally, from ECW to Garth Marengi's Darkplace (please, someone tell me I'm not the only person who's ever seen this brilliant show), but nothing longterm which keeps me tuning back in.

You explained it, I didn't know that was your last show. I was scratching my head to figure out otherwise why you'd beat up a ref so badly like that.

What was supposed to be wrong with Stroby's selling there? They KO'd him with blunt objects, he should be acting unconcious. Especially after that stupid chairshot, glad you put your hands up Scrob, what the fuck was that guy doing swinging the chair all sideways like that? And I question the booking of that segment; you do that shit to a ref, he should be dead. And I question the people in the crowd; were they some of the heels' friends, or just really big assholes? But I don't see any glaring mistakes from our esteemed TSMer here. Also, dude with the magnificent chest rug and the uncannily precise frog splash was entertaining.

The fact that he's fifty years old probably has something to do with that.

It never occurs to them to, oh, maybe, stop producing those fucking awful original movies which have made them such a punchline? With the amount of money they spend on those, surely they could buy the rights to air every real sci-fi movie ever made, and probably get identical ratings too.

Did this come to mind for anyone else?

Run back inside and shit my pants, though not necessarily in that order. Also, depends on which door. The front door is a giant wooden monstrosity which could hold off even the superlions from The Ghost and the Darkness. The side and back doors are almost entirely constructed of glass, the sort which practically shouts an open invitation to masked psychokillers in slasher movies everywhere. A decent-sized lion could probably leap right through that shit. I'd be forced to keep running and take up a secondary position somewhere in the house, probably barricade myself into a bedroom or something. I would be sad about my housecats being stuck out there with a suspiciously sentient-seeming lion which is going all This Time It's Personal. But hey kitties, he's your kin, you deal with him.

Muthafuckas all be apologizing to Czech like he's Rush Limbaugh here.

Already know it. "I have valuable insider information... BUT I'M NOT TELLING YOU! LOLLOLLOL" Either tell the story or don't even mention it, don't pull this smug teasing bullshit. Someone please explain the concept of "feeding" to Enigma here.

Considering that Russo once booked a "Viagara on a pole" match, really, is this any worse? Although I'd like to see it. Daffney and ODB making out... it's not sexy in the classic sense of the word, but it's just wrong enough that, yeah, ::unzips pants::.

What is with this promotion's hardon for cutting off the hair of girls I really like.

It took me forever to figure out that you weren't supposed to fight Giygas's last form, that you were just supposed to pray it away. Especially since a couple of times it does nothing and just says "your prayer was lost in the void..." or something to that effect. In retrospect, it seemed odd that every one of my characters were all dead except the girl, who was seemingly immortal in that battle.

The cowboy line still would've made sense with Redford; his most famous part was the Sundance Kid, hell the biggest film festival on this continent is named after it. He's been in some other Westerns too. Zorin, why don't you post more? You've been here forever, you're our only Northern Irish poster, and looking at Madame Adjani in your sig always makes me happy.

Ha haa haaa haaaa haaaaa.

This. Apparently the moon's gravity has some kind of stabilizing influence on Earth which smooths out the wobbles in its rotation and helped bring about life as we know it. Besides, what would be really weird is if you looked outside one day and there was a whole other planet, like, right there on the horizon. Like on those old Scifi Channel ads that aired when the network first started.

Definitely Not Hot Young Wang Region 1. Goldengreek 8. Xavier Cromartie 4. KOAB 5. theone 3. YKRG 6. Jerichoholic82 2. TaigaStar 7. NoCal Mike Most Likely Homosexual Region 1. Cabbageboy 8. JN News 4. pbone 5. EricMM 3. AmDragFan 6. Twisted Intestine 2. bob_barron 7. Milky BUTT Fuck Stupid Region 1. RoHo 8. HarleyQuinn 4. Chazz 5. Matt Young 3. Jingus 6. Czech 2. Marvin 7. DarKnight The "I Tried to Save Good Matchups Until the End and Now I Have a Fuck Load of Them" Region 1. EHME 8. Cartman 4. Gary Floyd 5. Porter 3. Y2Jerk 6. Lord of the Curry 2. Enigma 7. CWM

Mild dust allergy, couple of allergies to obscure uncommon medications, that's it.

I don't know if I'd definitively say it's the best horror movie of '08, but damned if I can't think of anything better off the top of my head. Definitely the best vampire movie since... uh... since... um... well, the best vampire movie in several years at the very least. Someone gimme the straight dope here: I've heard two mutually exclusive reasons why this wasn't nominated for the Best Foreign Picture Oscar. One is that the Foreign nominees have some slightly different rules regarding deadlines, that Let the Right One In had its general release after those deadlines had already passed, and that in theory it could be eligible for next year's awards. The second is that Sweden got cold feet about presenting such a grim movie as their official Oscar selection and chose to go with another movie instead. Which one's true?

I actually have this on tape, and wrote a bit about it last year after Kowalski died: I think this is from Chicago in the early 60s, though I'm not sure, and it's 2/3 falls. Oddly, Kowalski is actually the babyface here, with Rogers as the chickenshit heel; the vocal crowd seems a little split, as you can hear cheers and boos for both men. This is a no-holds-barred match which is according to the commentator allegedly a rematch from one they had in Canada where Killer broke Buddy's leg. Babyface or not, Kowalski still wrestles like a heel, immediately going after Rogers' bad leg. Kowalski has those goofy 60s strikes which look so ginger and obviously phony, but he knows how to crank a hold in tight so that it looks hella painful. He wins the first fall in like four minutes, just squashing Rogers. "No holds barred" apparently doesn't include chokes, and the ref still makes them break if they get to the ropes, so call this Relaxed Rules I guess. Rogers shows me where Flair got his old "beg off, then cheapshot" routine. Mostly a bunch of punching and basic holds, with the occasional hiptoss or flying forearm for highspots. Still, they pace it well and do a good job selling, they have the crowd into it. Rogers cold-cocks Kowalski with a punch for the second fall. BTW, no idea who the old-school announcer here is, Bob Somebody, but he does a really good job, a pro at putting over the psychology and listing off random facts of both wrestlers, unlike a lot of the older announcers I've heard who treated the sport as a joke with irony and disdain. And... Kowalski tries to put Rogers in the tree of woe?! Tree of whoa. Didn't work, his foot didn't catch, but still, didn't know that spot was that old. Late in the match, both guys trade body slams like a ROH match trading headdrops. Kowalski goes up top for his kneedrop, but misses, and Rogers piledrives him for the final pin. It's dated, sure, but it's perfectly watchable even to today's fan.

Nah. My dad sometimes took me fishing when I was a kid, but I never really liked it. You gotta have a decent fishing spot, good weather, various equipment, endless patience, and must be okay with getting your hands covered in fishy guts. It would be one thing if you're a professional fisherman doing it for a living, but I never saw the point in it as a recreational avocation. After all the initial time and effort you have to spend in the setup, all you do is sit there; it's gotta be the laziest form of "hunting" this side of Duck Hunt. Lots of people say they like fishing because of the peace and quiet, which seems like an odd reason since you could just sit in the exact same spot without the rod or reel and get the same amount of peace and quiet, if not more. Last but not least I don't have the most nimble fingers, and while trying to impale the slimy squirming bait I'd probably end up jamming a fishhook into my thumb eventually.

So will that $4.99 allow you to upgrade from your current 32-pack to the full professional 64, in order to really maximize your Crayola experience? That little sharpener in the middle of the box is so cool.