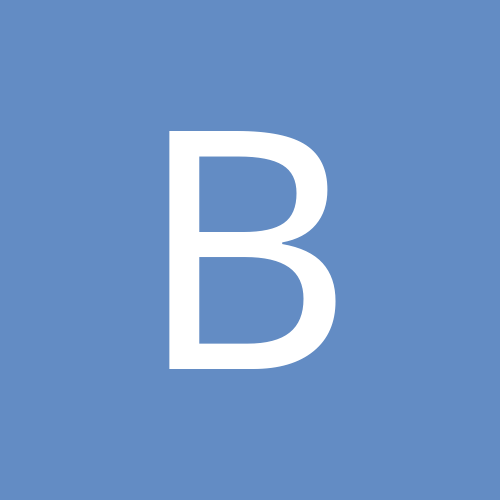 Content count

2779

Joined

Last visited
Community Reputation
0
Neutral
About BorneAgain
Rank

Gone Cocky Cracka


Birthday

12/30/1985
So have things ended with a bang or a whimper? I suppose it doesn't really matter either way.

The atomic bombing of Japan is complicated matter to begin with, but I can't completely fault Truman for his decision, nor can I fault the beliefs of people like Eisenhower and MacArthur who didn't believe it was necessary.

Rey's not the best example to use considering he was made to look like complete crap when he had the belt. I can't recall any World Champion in the last couple of years who had more clean losses and was presented as poorly as Mysterio was. Only in the few couple of weeks that he feuded with Booker did the booking actually have him fighting back and looking strong. On the main point the talk about cycles as someone noted is difficult to figure out, considering there are so many other factors (booking, injuries, programming changes) which account for changes in revenue.

To be fair, there's always been some level of realpolitik to US foriegn policy. We just happened to enact it less severely than other countries did, and in many (but not all) occasions did make some effort to not completely fuck over the people/nation we were intervening with.

Having a far reaching foriegn policy is one thing, but it doesn't really work when its done with just the short term in mind and blowback (see Iran, Afganistan, Iraq, etc) comes back and bites you in the ass. The Iraqi occupation itself was blown from the very beginning with the gross incompetence of the Coalitional Provisional Authority and the lack of knowlege of Iraqi economy, customs, culture, and religion. I can't help but feel that the window for an interventionist foriegn policy is starting to close, especially in light of the economic crisis. We lack both the money and the international good will to pull it off well.

Barring occasional cameos, Roy and Jan are more or less gone.

Holy crap... Well my interest in this season just went up considerably.

Solid stuff with Primo and Miz. Good to see Primo's safe after that head bump.

Apparently, Randy hears voices not in his head, but those belonging to his other Real World roomates.

Rey is basically the only mid-card face left for JBL to face in an IC title match whose not busy, so I'm guessing it'll be those two for Mania. The past month or so seems to be leading to Colons/In Crowd for the Undisputed Tag Titles. Umaga was injured at a SD taping, so he might not even make it to the pre-show. Priceless will be part of Orton/HHH. If Swagger is at Mania, Bourne or Dreamer would work as an opponent in an ECW title match. Cryme Tyme aren't on PPVs much anyway. They dont' seem to be doing anything with Khali or Kozlov at the moment.

Though it sucked not seeing a big Five Star Frog Splash, RVD falling off the ladder in his match against Eddie on Raw really did put over how risky the gimmick could be.

BorneAgain replied to Hunter's Torn Quad's topic in TNA Wrestling

Don't know if its been mentioned, but Booker's holding a legend's convention in Houston with some TNA guys the weekend of Wrestlemania. Booker T's Legends of Wrestling Fanfest Sting, Nash, Joe, Team 3D, Beautiful People, and Christy Hemme will all be there. Stan Hansen, DDP and Kimberly, Ernest Miller, Jake Roberts, Lita, Brian Knobs, Jimmy Hart and Rikishi are supposed to be there as well. Tully Blanchard, Iceman Parsons, Rockin Robin, Missy Hyatt, and Baby Doll are all vendor guests. They had a few others but WWE pulled them from the show. They're holding right before Ring of Honor's show in the same arena. Torch says Booker and ROH have a agreement.

Regarding the ECW title scene:

Got these from the Wrestlecrap Board. Not entirely certain about the source, but they look credible. Dark Match: * Mike Knox b. Johnny Curtis ECW: * Primo Colon b. The Miz - Primo got the win following a backstabber. Tyson Kidd w/Natalya b. DJ Gabriel w/Alicia Fox - Tyson Kidd gets the quick win with a elbow off the top rope. * It is announced that Evan Bourne will return next week. * Tri-Branded Battle Royal with the winner getting a spot in the Money in the Bank Ladder match at WrestleMania 25. - The final two in the Battle Royal are Christian & Chavo Guerrero. Christian gets the win to earn a spot in the Money in the Bank Ladder match at WrestleMania 25.