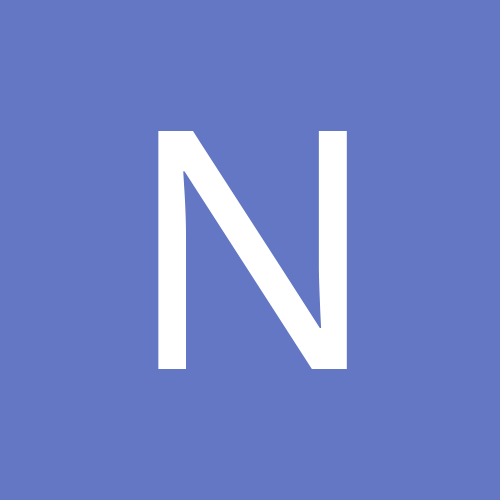 Content count

5434

Joined

Last visited
Community Reputation
0
Neutral
About naiwf
Rank

NYC = New York Chokers

I've got empty text. Adios TSM.

Louisville looks just about done right now. So much for a repeat of the '85 Final Four.

When you pressure full court like that, once you get by the first surge, it's open court. Which is why it's such a baffling choice to use the full court press. Just lay back near the foul line and STAY IN FRONT OF YOUR MAN, forcing them to take a 30 footer to win at the buzzer instead of a layup or dunk.

How many times is a team going to lose in this tourney because they don't stop the ball on this kind of situation? I can think of Pitt here, Illinois and maybe one other team, I want to say it was Marquette before the endline stepping incident shitted that finish away.

'Nova might have just blown this one. Wow.

naiwf replied to alfdogg's topic in Sports

I expect he'll get hurt again before the season's over, even though I don't want to see that happen. As far as tonight goes, I'd guess he'll play 15-20 minutes tops but still take at least 5-10 shots just to see how his body reacts.

I can no longer win the yahoo bracket thanks to Misery. At this point I'm just hoping for Big East domination and anyone other than UConn or UNC winning.

I've got Pitt/---/OU/Louisville in my bracket since Memphis tanked. However, I'm going to go with 'Nova (by 11), UConn (by 5), Louisville (by 13) and unfortunately my least favorite team in the NCAA, UNC (by 7). Call it a Big East bias, but I just think they're all better than they're opponents though I wouldn't be shocked if UNC won it as the only non Big East team in the Final Four just to spite me.

I hate the Jayhawks. They win when I want them to lose and lose when I want them to win.

naiwf replied to alfdogg's topic in Sports

I can still win, but there are a lot of scenarios where I'll finish 2nd to Cartman. Oklahoma beating Syracuse and UNC would be really helpful though.

I know that he didn't accomplish much of anything in the WWE, but I think he has the tools to be a worthwhile addition to my roster. My next pick is Elijah Burke.

They see DUKE on the chest and think it's early '90s Duke instead of the squad of stiffs they have these days. It always amazes me how high the expectations are for this team when average fans know they are mediocre at best.

Are student athletes supposed to graduate? I thought they were there simply to make money for their respective schools.

Duke's never going to win another championship with the caliber of "athletes" they've been trotting out there for the last handful of years.