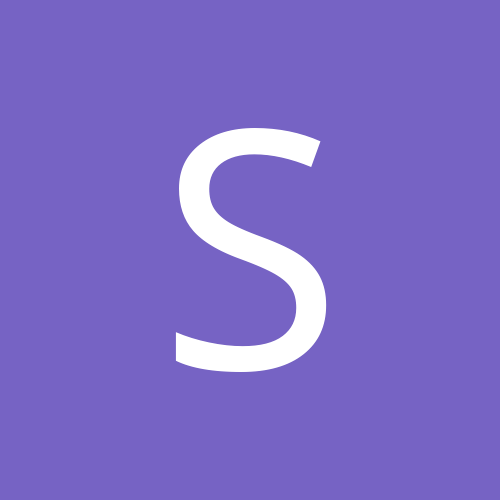 Content count

1748

Joined

Last visited
Everything posted by Smartly Pretty
I would have taken him #1. Best motherfucker to ever play baseball. Since I can't, though, I'll take Walter fucking Johnson.

Best song with a reference to geography.

Decades are cliche. Let's do female vocalists' singles or something. It's women's history month. Or something else. "Best songs of the decade" is so Vh1.

Smartly Pretty replied to Cheech Tremendous's topic in Sports

Final day of HOH was today, and I was only there for a little bit because the last two days had me tired, but I saw my homies Ra Ra Riot and we talked for a bit and I helped sell t-shirts with them. I also caught Kool Keith and got crunk with Diplo. All in all, great weekend. All you other Northern Floridians (and fuck, with the all the camping space, Southern Floridians too) missed out.

BSS canceled when Langerado went under, which sucked, but I'm not too upset because they were replaced by the Mountain Goats. "The Best Ever Death Metal Band Out of Denton" under the moonlight tonight was a fucking hell of a time. Hail Satan. Deerhunter ruled tonight too, and HEALTH. Oh, fuck, Tilly and the Wall too. I don't even like Tilly and they rocked the shit.

Smartly Pretty replied to EVIL~! alkeiper's topic in Sports

First night of Harvest of Hope was tonight. Due to some confusion with getting a ride, I didn't actually get there until 8, and the show ended at 11, but holy fuck Girl Talk is one hell of a party. There was some girl dancing on stage that I think I may have fallen in love with. I brought my 8 year old sister because she gets in for free, but also gets a 3 day pass wristband, so I now have an extra wristband, and in the process she asked me to buy her a Girl Talk t-shirt. Highly irresponsible of me, but I have a very hip sister. She was furious at the PETA booth when they demanded that a booth giving away rabbits as prizes be shut down. How cool of her. Mountain Goats and HEALTH tomorrow. w00t.

Apple sauce saved my goddamn life when I had my wisdom teeth pulled. Anyway, no one likes raspberry? Raspberry jam is tits.

Smartly Pretty replied to Jaxxson Mayhem's topic in Sports

Jets should make an offer if they have space.

This has been the most boring deadline day in recent memory. Olli Jokinen is the blockbuster of the day? Lame.

He hasn't had any articles on page 2 at ESPN.com in a while. I think the most recent was an excerpt from Downtown Owl which was entertaining, but I never got around to buying it.

Smartly Pretty replied to a topic in Music

My friend's brother has a Rickenbacker. He goes to UF, so one time we were in Gainesville to see a show and we stopped by, I played it for a little bit. The neck is a fucking baseball bat, but it plays like a dream.

No, it was an awesome attempt at a hysterical joke. Way to hit one out of the park, Kinetic.

I haven't encountered that yet, but I haven't really read anything too graphic. When we get to the satire unit in the 4th quarter my teacher plans on using The Onion, I'd imagine if you need a permission slip to read anything it's The Onion. I'll get back to you.

We read Gatsby over the summer and most of us enjoyed it. The Honors and Standard English students (I'm AP) are reading it now and they seem to like it pretty well too. I have kind of an odd list of books I read because I started high school in standard English, then moved to honors, then moved to AP, so I missed stuff like 1984 because that's what the higher classes were doing, but then now I'm missing The Scarlet Letter because that's what the lower classes are doing. I'd like to read some of the Orwell stuff. The Scarlett Letter sounds boring.

I'd be in...although the guy who gets the first pick really should win fairly easily.

"Slow Lounge Song" Stacy's Mom sounds kinda...weird

I've thus far only read Romeo and Juliet and Hamlet and I liked both a LOT. No one's ever assigned me Twain, which I'm glad about because I tried to read Tom Sawyer once and I really disliked the first 30 or so pages and stopped reading it.

Klosterman is pretty funny though. I know everyone on this board hates him, (except for Kamala? I think Kamala likes him too) but he's at least good for a chuckle.

Smartly Pretty replied to Bored's topic in Sports

Oh my god. I just realized Corey Hart and Corey Koskie aren't the same person.

Is the O-Line still the problem for the Texans? What about Alex Mack? To put first round talents at the two most important line positions sounds like a winning strategy in the trenches. Hey, Agent, so you think Beanie Wells would slip to the Jets but they'd still take Knowshon Moreno? Is there some physical difference between the two that you think fits the Jets better?

Cowboys send Anthony Henry + 5h rounder to the Lions for Jon Kitna. Jerry Jones is an interesting guy.