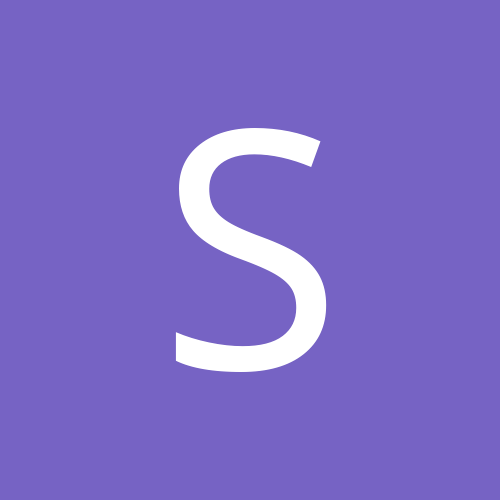 Content count

1748

Joined

Last visited
Smartly Pretty replied to Cheech Tremendous's topic in Literature

I get Sports Illustrated. I enjoy it. My parents get Time and sometimes I flip through it when they're done to see if there's anything interesting.

Thus far, I think 909 has the best team.

I figured they were just unavailable.

Billy Hamilton He'll play center and bat leadoff. Hit for .344 career and got on at a .455 clip. 912 career steals. 2,000 hits, 1,000 runs. And according to baseball reference, he was never caught stealing! 912 for 912!

"Love Song" rules. And for that matter, Fleet Foxes do too.

Smartly Pretty replied to Smartly Pretty's topic in Literature

I just started "Amusing Ourselves To Death". I'm supposed to have it read/annotated/done an initial reading assignment by 10 am tomorrow. I put a pot of coffee on. I used to kick myself for putting off these books, but now I kind of find these nights fun. Sleep is lame. UPDATE: Five chapters done! And it's been what, an hour and a half? Maybe an hour and 45? I overestimated the amount of time this would take. Suck my dick, Neil Postman. Anyway, this book is pretty interesting. Some of his ideas are kind of retarded, but some are pretty cool. They're all interesting though. I mean, likening eye glasses to designer babies is a stretch and really contrived, but it's a pretty interesting thought, kind of. I like his idea that politics are just a never-ending loop of news. That's kinda cool. UPDATE AGAIN: I finished! Yay! And I liked this one! Fast Food Nation sucked and Walden bored me to tears, but this one was fun. I even finished the assignment that goes with it. I listened to "Fillmore Jive" to celebrate, just for the part that goes "I neeeeeeed to sleeeeeep"

I've been waiting for McCovey to go. That dude rules.

SS, Barry Larkin. In a way I'm glad Youth N Asia picked Ozzie Smith, because I wasn't sure if I wanted to pick him and miss out on Harmon Killebrew, or take Killebrew and get the superior hitter in Larkin later (not that Larkin was a slouch with the glove), so Youth N Asia sorta made that decision for me. There are still two or three guys I'm really afraid aren't going to fall to me this week, but that's kind of the idea of this draft, isn't it?

Smartly Pretty replied to Jaxxson Mayhem's topic in Sports

Bob, did you miss the whole Kelvin Sampson deal? That's what happened.

Smartly Pretty replied to Jaxxson Mayhem's topic in Sports

There's already a thread for this

Smartly Pretty replied to CanadianChris's topic in Sports

Middle school physical education?

Smartly Pretty replied to HollywoodSpikeJenkins's topic in Food Folder

Pop Tarts are for when your breakfast occurs during first period.