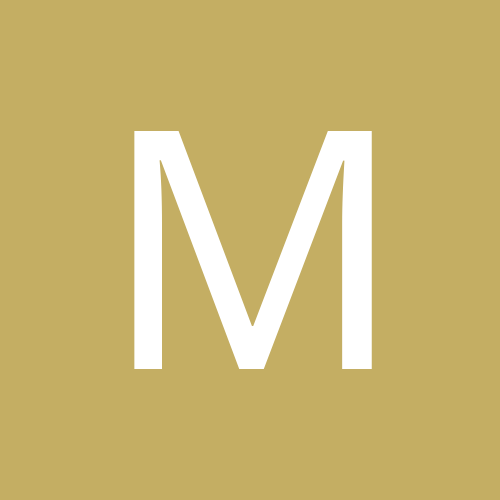 Content count

2026

Joined

Last visited
Community Reputation
0
Neutral
About MFer
Rank

???


Birthday

10/02/1987
Contact Methods
Website URL

http://www.myspace.com/green_t

ICQ
I find it amusing that only 9 people (not including myself) have posted within the last day. Venkman's grand total of 2 posts accounts for 10% (now 9.5%) of the activity today.

Canada Mexico Portugal Would've went to Australia with the rest of my family, but I had summer football camp EDIT: Also have been to a few Caribbean nations.

MFer replied to alfdogg's topic in Sports

Well, the Lakers are only 1 game back of the Cavs right now, so they can still easily make a run at the best overall record. EDIT: Didn't even realize that I passed 2,000 posts. Looks like it was made in the 90's tourney thread with "Same".

Can't say I like the new format. I probably won't get a long enough streak for it to matter, but I would've rather had a set number (meaning a guaranteed million) to get to instead of having to beat six others for the grand prize.

MFer replied to Kinetic's topic in Music

I guess I shouldn't have underestimated Michigan St.'s motivation in this one. Of course there's the obvious that the Final Four is in Detroit, but MSU's also trying to keep the streak alive for Travis Walton (in the Izzo era, every 4-year senior has made at least one Final Four). Also Louisville losing officially ends my chances of winning the TSM bracket, best I can finish is like 3rd.

Nomar Garciaparra It's a shame that injuries derailed his career, cause he was definitely on a Hall of Fame track for awhile there.

MFer replied to alfdogg's topic in Sports

There's still a number of scenarios where I can win, but all of them need to end with Louisville winning it all. It would help if Missouri beat UConn tomorrow since less people picked them (I had Memphis coming out of that region).

Imagine what Memphis could be if they had more than one or two shooters worth a damn. It just seems like Calipari only recruits long, athletic slashers that can't hit a 3 or a FT to save their lives.

MFer replied to Kinetic's topic in Music

Montell Jordan- "This Is How We Do It" Snoop Doggy Dogg- "Gin and Juice" Warren G. (ft. Nate Dogg)- "Regulate" Fiona Apple- "Criminal" Nirvana- "Heart Shaped Box" Smashing Pumpkins- "1979" R.E.M.- "Losing My Religion" Blind Melon- "No Rain" Skee-Lo- "I Wish" 2Pac- "California Love" Dr. Dre (ft. Snoop Doggy Dogg)- "Nuthin But a G Thang" Red Hot Chili Peppers- "Under the Bridge" New Radicals- "You Get What You Give" Faith No More- "Epic" Lisa Loeb & Nine Stories- "Stay" Meat Loaf- "I'd Do Anything For Love (But I Won't Do That)"

X-7 was the first Wrestlemania for me since I started watching wrestling full-time. Easily my favorite Mania (probably my favorite PPV period), but it sucks that things kinda went downhill from there.

MFer replied to Prophet of Mike Zagurski's topic in Sports

Yeah, the lockout pretty much killed my interest in hockey. Still follow the NHL a little (mainly during playoff time), but I just can't get into it the way I used to.