TSB Sim Season: Conference Championships
Entry posted by Bored ·
155 views
AFC Championship: Houston Oilers vs. Los Angeles Raiders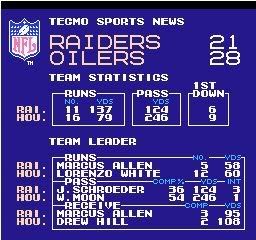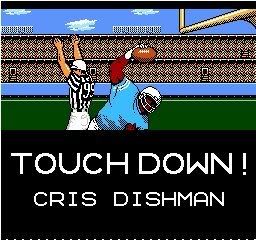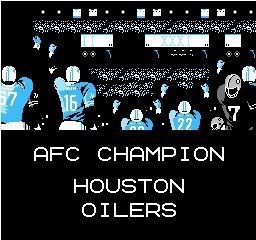 Scoring Summary
HOU: White 4 Run
LA: Allen 7 Run
HOU: Dishman 12 Interception
LA: Jackson 46 Run
HOU: White 1 Run
LA: Horton 29 Pass from Schroeder
HOU: Hill 57 Pass from Moon
Chris Dishman had two huge interceptions as the Oilers advance to their first ever Super Bowl. With the game tied, on the last play of the first half and backed up on their own 9, the Raiders inexplicably chose to pass instead of running out the clock and Jay Schroeder threw a pick six to Dishman to give the Oilers the lead going into the half. Then on the Raiders final possession in the 4th quarter, Dishman picked off Schroeder again on a 3rd and Goal to go to seal the game.
NFC Championship: Minnesota Vikings vs. San Francisco 49ers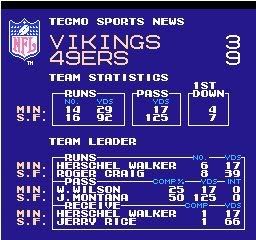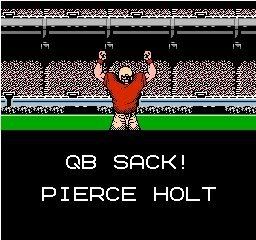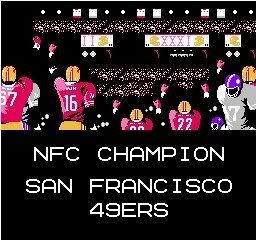 Scoring Summary
SF: Craig 17 Run (Kick blocked)
Scoreless 2nd Quarter
SF: Cofer 52 FG
Min: Reveiz 56 FG
Scoreless 4th Quarter
Pierce Holt had seven sacks in a defensive struggle as the 49ers win their third NFC Championship in four years. The Vikings had absolutely nothing going on offense amassing a pitiful 46 yards in total offense. This negated a superb effort by the Vikings defense that held the 49ers' juggernaut of an offense to single digits.