The WNBA: Where NoBody Attends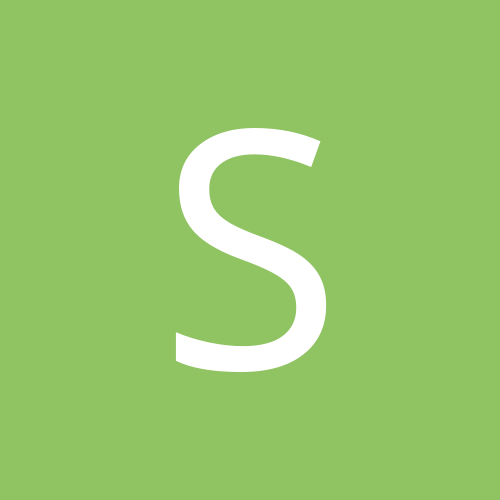 Entry posted by sfaJack ·
310 views
To the surprise of few, the Houston Comets are done. Maybe they could ask for a bailout.
Falling Comets shut down by WNBA

The former league dynasty had struggled to attract fans

By JENNY DIAL

Copyright 2008 Houston Chronicle

 

The Houston Comets, an original member of the WNBA and winner of its first four championships, are being shut down by the league.

 

WNBA president Donna Orender said Monday that the team could no longer stay afloat. The Comets, who have been on a roller-coaster ride the last two seasons, will suspend operations early next week.
I think Bill Simmons had a line in of his columns years ago that said something like, "If you had the choice of getting $5 in cash or having your city's WNBA team win a title, which would you pick?" I know which one I would pick. Apparently my fellow Houstonians took their $5 and then chose not to purchase a Comets ticket with it.
I personally never attended (or watched in entirety) a single game, but my favorite Comets memory is a coworker of mine relating the tale of how she used to go to a few each year when they first started in 1997 but stopped doing so because she was "tired of being hit on by bull dykes and ugly women."
---------------------------
I didn't get picked for jury duty yesterday. I got downtown around 7:30 and then sat there playing my DS for 4 hours while watching several other panels of white people potential jurors get called. Finally, just before 11:30, they announced that those of us remaining were being dismissed and that our jury service was complete.
While standing in line to get my work release form to prove to my boss that I wasn't just trying to scam a free day off, I asked the bailiff in charge what happened. He informed me that, based on my juror number (3555), I was 'definitely assigned to a court' but that there was 'probably a settlement reached in the case and a trial was no longer needed.' Score. I spent the rest of the day doing some Christmas shopping.
I also filled out some form to give my $6 pay to the Texas Childrens Welfare Fund. I'm considering it my one good deed for the holiday season. Plus I don't want to have to go to the bank just to cash a check for $6.
---------------------------
A recap of Thanksgiving With the In-Laws:
Wednesday Night: they arrive at our house around 10:30 p.m. No joking: my mother-in-law brought 12 various bags and suitcases with her. For a four day weekend.
Thursday afternoon: Lunch is at our house with the official feast scheduled for tomorrow at my sfaJill's sister's house. With the house full of additional in-laws, I retreat to my study and watch the Cowboys thrash the Seahawks. When I emerge around 6:30, I discover that sfaJill, her sister, and mother have all left to go wait outside of Michaels until it opened at 6 to buy some Christmas tree that is supposed to be 50% off. sfaJill's sister MUST have this tree for the entryway at their house.
Thursday evening: They return with no tree. Apparently Michaels only had 7.5' trees and none of the 12' ones she wanted. Wal-Mart was also a bust. Sister-in-law is pissed and responds by pakcing up her crew and going home. Woo!
Friday: Thanksgiving meal at sister-in-laws is supposed to be at 2:00. The in-laws rise early and head over before 8 a.m. to help get everything ready. sfaJill sleeps in until nearly 11. Ah, yes...a few hours of peace and quiet. That peace and quite would be shattered shortly after noon when sfaJill and her sister get pissed at each other because, apparently, the two of us were also supposed to arrive early to help set up and sfaJill was now in trouble because we are 'late.'
"Fuck her. My sister's a bitch." are the only words spoken for a couple of minutes on our drive over after she angrily hangs up the cell phone.
For the record, I do not recall being asked to come over early in the day to help. Also, I lost the bet with myself that the first fight between sfaJill and her sis would occur Friday. I bet on Thursday.
At least the meal itself passes quickly and without incident. The hours of family board game time afterwards do not, however. Also, sfaJill's little brother arrived to join the group around 5:00. Without his white-trash girlfriend, who is a constant source of angst.
Saturday afternoon: Father-in-law heads over to sister-in-law's house again. Mother-in-law and sfaJill, who reluctantly agreed to hit all the craft stores with her mom, head out for 4 1/2 hours of craft store fun. Finally...a break!
Saturday evening: Back to sister-in-law's house for Friday leftovers. Neither sfaJill nor I want to go but since mother-in-law does and doesn't have any other ride over there, we have little choice. We leave after little more than an hour on the grounds that our hosts were doing a poor job of hosting (i.e. sfaJill is still kinda po'ed about Friday and doesn't like that her sister has said barely three words to her since we got there). Fine with me. I've had about enough 'family time' anyway.
Sunday: More in-law fun--lunch with everyone at Saltgrass Steak House and then MORE board game fun at our house. Of course, this means that they don't actually leave town until nearly 6:00, making for nearly 4 days of family fun. sfaJill and I went to see Transporter 3 after they left. It's not horrible, but is definitely the worst Transporter movie. Even she admitted that it was time for them to go.