Wrestling Events I've Attended - Part III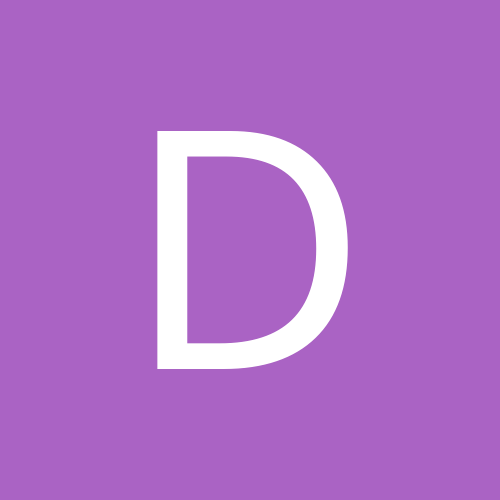 Going to a WWE event in a big arena is exciting - the loud crowd, well known "superstars" from TV, the pyro, the production, the recognizable entrance themes. Being live at a TV taping for a show that isn't very good can often be fun all the same, just because you were there.
That said, the small setting of an indy crowd can be great, and perhaps even better at times. I already described my excellent experience at a Ring of Honor show in December 2005, but my first indy show experience was with local promotion Border City Wrestling. Now, technically this should be a 22 part series - there were two BCW shows I attended in 2004 at a nightclub that didn't seat many people, had a low roof so no one ever went off the turnbuckles, and overall were not very memorable. They were fine shows, I just don't recall much about them except a picture frame to the head spot gone wrong. A wrestler had stepped on the picture and broke the glass on the picture that was to be used in the spot, and when the spot happened, glass went flying. I got hit with a small piece in the leg, causing me to bleed. Post show I talked to the guys and we all had a good laugh about it. The other thing about those shows I remember is Zach Gowen wrestling and discovering Petey Williams girlfriend was a high school classmate of mine (not at the time, years prior).
The first big BCW show I attended was in January 2005, headlined by Mick Foley. Well, the main event was actually Chris Sabin vs Alex Shelley for the BCW TV title (a title named as such because it dates back to the mid 90s and early 00s when BCW had TV on the local cable channel) with Foley as the referee, but the advertising was for Foley, and rightly so. Earlier in the day, a Foley autograph luncheon was held at a local sports bar, so I got an autograph there and again at the BCW show in the "Meet and Greet" line, which was kind of odd since I forgot to bring the DVD I wanted him to sign, but fun all the same. Jimmy Hart was also on hand and boy does he love interacting and talking with wrestling fans. A friend of mine was working as staff at the event (he was a student at Scott D'amore's Can-Am wrestling school) and told me Jimmy was probably one of the nicest people he met. All I did was tell Jimmy I thought Ted DiBiase's theme was one of the best in history, and not only did he thank me, but he went on to explain to me his theory on making wrestling entrance themes and how important he felt that the wrestler have lines in the song. He just loved talking to people. Foley also seemed nice, but I think the guy in front of me may have annoyed him by acting like a total mark and saying "IT doesn't matter what my name is!" and yelling like the Rock and such.
The show itself was ok / good. Re-watching it recently on DVD, you see not every match is that great, and a lot of what made the matches fun to watch was being there live. Jimmy Jacobs and local guy Phil Atlas vs Danny Daniels and N8 Mattson is good (those teams usually had good matches in BCW). There is a local guy named El Reverso who could be a really good small guy in the future, and I enjoyed his antics at the show. Abyss vs A-1 seemed great live but is "eh" to re-watch on DVD. It was funny that some little kid yelled "Go Foley!" at Abyss, apparently confused. I also got to see Trytan at this show before his brief sting in TNA... meh. He didn't do much though, it was mostly Petey Williams and Bobby Roode vs Chris Harris (James Storm did not make the trip). Harris cut a good heel promo on Canada prior to the match, 9 months before he actually became a heel. Before the main event, Foley cut a pretty good promo and was humorous when he spoke. He mentioned watching Raw on Monday (drew some boos.. even from me - it just seems appropriate to boo WWE at indy shows. I joined the very loud boos at the ROH show when they mentioned giving away tickets to Mania as well) and asked if people in Canada would really cheer Christian and boo HBK, hoping he would not be boo'd. The crowd started HBK and Foley chants at this point. Now I know there were probably some people in attendance from Michigan, but it's just werid hearing a HBK chant in Canada. Shelley vs. Sabin was an excellent match, and a highlight had to be a fan heckling Alex while he had a wrestling hold on Sabin, causing Shelley to yell "this is wrestling, dumbass!".
Post show I went backstage and just sat around, waiting for my friend to finish his assigned duties of cleaning up the place before we took a cab home. I didn't want to bug anyone so I just sat there and listened to them all talk. Most of them were discussing where to go after the show (I think they decided on a Chinese place). Someone also commented to "Patrick" (Shelley) that the tights he was putting away were ones that he wore in TNA. He proceeded to say he doesn't wrestle there anymore and they stopped using him, and he wanted his release / asked for his release and received it. Of course he's there now with a push, but things were different in early 2005.
Overall an excellent time with a large indy crowd. I do not know what attendance was, but word was over 1000, at least. There was a show that the Observer reported as having 1,900 fans at (which some people have said 1,600, and other BCW fans, including one who felt the need to exagerate attendance in a letter to Dave Scherer's PWI website based on someone complaining in a QnA that the NWA title changed hands in front of "100 people", who said over 2000) but that's for another time (despite the fact a blurb about the show is already on this blog).