Wrestling Events I've Attended: Part IV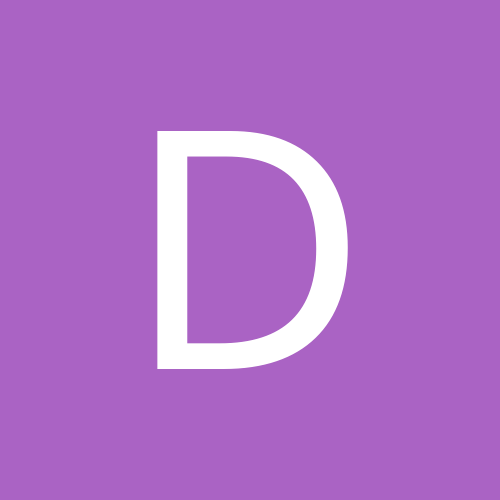 In March of 1998 (I believe the day before, but possibly the week before WrestleMania XIV) I had the pleasure of attending what was one of the best house shows I've ever attended, and it wasn't even put on by me beloved World Wrestling Federation. No, this show was put on by the "bad guys" - the Sega to my Nintendo, the Pepsi to my Coke - yes, this was a house show brought to you by World Championship Wrestling.
Fortunatley, this was 1998. Wrestling popularity was very high and while WCW was certainly viewed as "the other guys" where I live, it was wrestling, and wrestling was hot. WCW vs. nWo: World Tour was also dominating my N64 playtime with the friends I went to the show with, so that helped make the idea of going to a WCW show seem less like a runner up prize and more like a first rate show. It also helped that we would be seeing some of our federation favourites like Hulk Hogan, Scott Hall, Kevin Nash (give me a break, I was 13 when Hall and Nash were at their WWE peak and only 16 at this show, and Hogan will alwyas be Hogan), and Bret Hart in action. Although the first event I attended was in 1991, and The Fed and WCW ran quite a bit in the Detroit market, this was only the fourth show I had been to - my first since the Federation's "In High Gear" tour in early 1995. I was a somewhat wiser fan by now, but still a mark at heart (compared to now, where I'm a wiser fan with an Observer subscription... but STILL a mark at heart). I didn't think the car ride home would have us discussing how we enjoyed a match like The Headsrinkers vs. The Blu Twins this time around. Nope, this time the post-show discssion would be about how awesome Hogan vs. Sting was!
Arriving at the show, it was immediatley evident that this show would be quite different than the two previous Federation house shows I attended here (the above mentioned In High Gear and October 1994's Hart Attack Tour - neither of them a show I've done an entry about since I wanted to make my first four parts about the four different promotion's shows I've attended). Previously, myself and the family I went with were driven there by their dad because he obtained box seats from his job. At both Fed shows, attendance was low and we could easily leave our booth and head to the lower bowl. Not this show - it was almost sold out. We were stuck watching from the high (but very luxurious) box seats at the top of the arena. There was another family in the box with us who followed WCW much closer than I did, but that's all I really remember about them, other than they wanted Booker T to beat Chris Jericho while I did not.
To start the night, we were informed of some card changes - Bret Hart vs. Kevin Nash and Ric Flair vs. Scott Hall were off. Instead, we were given Bret Hart vs. Curt Hennig and Ric Flair vs. Scott Norton. I approved of these changes. I don't remember the card exactly, and unfortunatley I have not found a place that has a listing of it (oh how I wish at times a WCW site as comprehensive as Cawthon's WWF/E site existed). I do know that the first two matches were Psicosis vs. La Parka, and it was good. Much different than any match I had seen from the Fed live at that point in time. This was followed by a Chris Jericho vs. Booker T where both men cut promos before the match, and naturally Jericho's was awesome... I think. I don't remember, but it must have been. There were some stinkers in there, like a Goldberg match that wasn't any good but people were so into Goldberg that it seemed people were just happy to see him beat someone, and a Brian Adams vs. British Bulldog match. There was a hardcore tag match which I believe was DDP/Benoit vs Kidman/Raven, and we all enjoyed that. DDP got on the house mic after the match to declare that Raven was a fag, which seemed odd. Hart/Hennig was pretty good (but probably not early 90s Fed levels of good) and Norton/Flair was good if only because we got to see Flair win (I assume he would have lost to Hall).
The main event was a steel cage match between Hollywood Hogan and WCW Champion Sting. It was fought under those bizarre Hulk Hogan WCW Cage rules where they brawl outside the cage on the floor. I remember this match being good, but that may have been me being a mark for the star power / being there live. The finish was also very cool - Sting had Hogan set for the Scopion Death Drop, but The Disciple came into the cage and went for his version of the Stunner. Sting turned the Stunner lock up into a Death Drop, and I THINK he did a double drop on both men. If not, he at least did the nifty Stunner counter. Either way, Hogan laid down clean and was pinned. Hogan and Brutus the Disciple Beefcake sold the Death Drop by laying around forever while some fans tried to get garbage over the cage and into the ring - I think Hogan got nailed by a cup of Coke.
An amazing atmosphere compared to the previous Fed shows I attended to, some great matches, fun promos, and star power that most people don't eqaute with a WCW house show equalled a great time.
Speaking of having a great time, I'm gone until a week from Tuesday to do some gambling and hanging out out of town for the week surrounding my birthday (May 21st!). I look forward to getting into The Colbert Report and having an overal great trip. It's too bad ROH wasn't running a NYC show on this trip, but I can't luck out every visit.
Until then, thanks for reading.