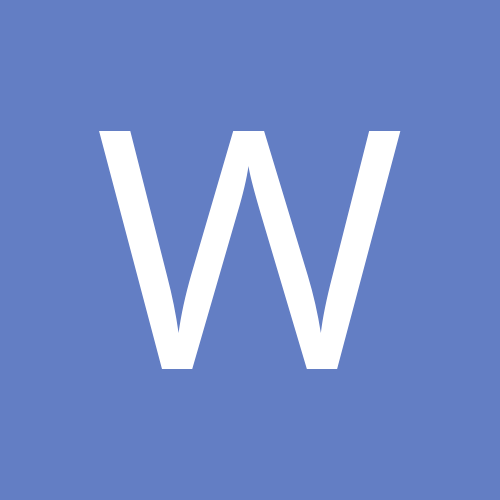 Content count

149

Joined

Last visited
Community Reputation
0
Neutral
This is what will happen. Frank Mir vs. Brock Lesnar- Brock had this won the first time if it wasn't for the incompotence of the referee. Mir should be more confident now but Brock is much more improved as a fighter. Winner- Brock 2:15 RD 1 KO- Shoot, 3 rights and an elbow. Georges St-Pierre Vs. Thiago Alves- This is tough- GSP is incredibly skilled but he doesn't have the benefit of a size advantage in this fight. Alves arguably has quicker hands than GSP and more power. Winner- Alves RD 2 KO 3:52- Alves will catch GSP with an overhand right and finish him on the ground. Jon Fitch Vs. Paulo Thiago- Winner Fitch by unanimous decision. Dan Henderson Vs. Michael Bisping- I am waiting for this. This isn't a fight. Winner- Henderson RD 3 KO- I want to say RD 1 but I think Bisping will run after he takes the first shot. Yoshihiro Akiyama Vs. Alan Belcher- Winner Akiyama unanimous decision W T B O H M

Last nights Strikeforce card was great. I thought Arlovski had taken his game to a new level but I was clearly wrong. Rogers decimated Arlovski in brutal fashion. With that annihilation; Rogers seems legit.

Warriorfan posted a topic in Sports

While Pacqaio's win over De La Hoya was the biggest of his career, I don't think it revealed a lot about his ability to win in this weight class. De La Hoya looked overtrained for that fight and the fact that Pacqaio actually outweighed De La Hoya speaks to that fact. I think Hatton's natural fit to the weight class coupled with his power and crowding style will overwhelm Pacqaio. Winner- Hatton by Unanimous decision.

This is what will happen. Anderson Silva vs Thales Leites- Anderson dominates in qucik fashion. Winner- Silva RD 1 1:27 Shogun Rua vs Chuck Liddell- This is tough. Both have been underwhelming but in the case of Liddell it has been against the best his division has to offer. I am a Shogun fan but the Vitamin S theorists are looking more and more correct. Winner- Shogun split decision- I think Rua has just enough to get by in this one.

I wonder how many more successful bouts it will take for Dana to pick up Lashley? I think maybe a streak of 8-9 wins should be enough to get him a draw. The problem is that Lashley is in jeopardy of losing out on a bigger contract if he steps up the competition and loses before he is in the UFC. If it could be arranged I think a fight with Kimbo somehwere down the line could be enough of a draw while being relatively safe if White hasn't come calling.

My condolonces go out to Martin's family and friends. I know its highly unlikely but I would hope his passing is a cautionary tale to at least the younger talent about the use of steroids. In TNA especially, as the risk-reward ratio is nowhere near as beneficial as that of working in the WWE.

Keith Jardine vs Quinton Jackson- Jardine is always dangerous but I think Rampage will check the leg-kick and end this early. Winner- Rampage K.O. 2:49 RD 1 Gabriel Gonzaga vs Shane Carwin- I don't think Gonzaga has ever been in a position where he has been over-powered in the octagon. Carwin's strength will make the difference in this fight. Winner- Carwin TKO 2ND RD 3:01- Gonzaga will barely make it out of the first. Matt Hamill vs Mark Munoz- I think Hamill will use his grappling to grind out a win. Hamill- UD Gray Maynard vs Jim Miller- Maynard split decision. Pete Sell vs Matt Brown W V F A T B T W R O T M

I saw the movie a few hours ago and it was Brilliant! I made sure to not even say the word WATCHMEN much less look at the series to have the film experience be as pure as possible. While the cinematic experience was fulfilling enough, watching people who had no idea about the comic looking at the movie was even better! Seeing movie-goers who were expecting DARK KNIGHT and IRON-MAN squirm with every act from the Comedian and Roschach's fine dining experience was great. I think this is the finest Homage to Moore and Gibbon's vision that could've been made.

That was an incredible night of fights. I thought Diaz would make it out of the round but of course he didn't clinch. If we get some unfication bouts and the return of Mayweather, this will be the best year of boxing in a long while.

I have Diaz by 7th RD TKO!!!

WHAT NOW BITCH!! Don't think I forget about you. HE QUIT! You're a retard... Why don't you talk about how Vitor/Tito are going to rematch despite Vitor fighting at 185 now, or Fedor/Lesnar unifying the WHAMMA and UFC titles. Fucking moron. I know your still traumatized after watching BJ QUIT last night so I will over look this comment.

WHAT NOW BITCH!! Don't think I forget about you. HE QUIT!

YEEEEEAAAAAAAAAHHHHHHHHHHHH!!!!!!!!!!!!!!!!!! I missed it by a RD but I am still happy GSP annihilated Penn! How does it feel to get demolished BRUDAH?

St. Pierre vs. B.J. Penn I think St. Pierre is the better fighter since their first encounter. I think GSP will weather an early onslaught from Penn and take control with kicks and takedowns. The superior athleticism will come through and Penn won't be able to hold up. Winner- GSP RD 3 KO 2:58 Machida vs Silva This is a nightmare matchup for Silva as he doesn't have the ability to pressure Machida enough to throw him off balance. Winner- Machida RD 3 KO GNP 3:43 Kim VS Parisyan Parisyan should still have enough skill to handle someone like Kim. Karo desperately needs the win so he stays conservative with leg kicks and jabs. Winner- Parisyan by Unanimous decision. Diaz VS Guida Diaz is clearly the superior fighter and that is why I'm picking Guida! I think Diaz will look to brawl with Guida instead of emploring his superior skill and get caught with an over-hand right! Winner- Guida 1st RD KO 2:34 Bonnar vs Jones Winner-Bonnar by unanimous decision. Fitch VS Gono I think Gono can negate Fitch's superior size and strength with takedowns and frustrate him. Its not pretty but. W T B V F O H M

I think Ortiz and Belfort would be willing to change divisions for that fight. It has a built in angle and I think its pretty much the best fight for an Ortiz debut.