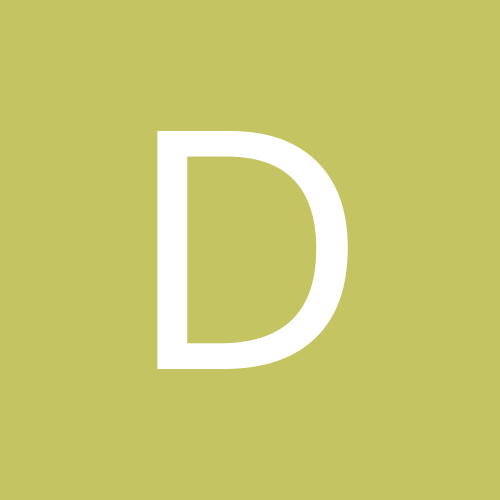 Content count

2507

Joined

Last visited
Community Reputation
0
Neutral
About Diamonddust
Rank

Coming at You Live and Loud


Birthday

12/17/1981
Contact Methods
Website URL

http://www.dsmithimages.com

ICQ
Very entertaining show overall... -As much as I would have liked to have seen Bisping win, Henderson's knockout combo was a thing of beauty. -GSP is a fighter on another realm. Seriously... the man is a machine. -I absolutely LOVED watching Lesnar destroy Mir. It would have been nice to get a knockout or even a submission, but seeing Lesnar destroy him with the ground and pound was fitting. The subsequent heel tactics at the end were great as well, and thankfully, the UFC has a dominant champion that people will pay good money to see in the hopes that he will lose. Lesnar knows this and he plays the role perfectly. It makes me wonder if they eventually do Lesnar/Mir III or start building Shane Carwin as a potential challenger.

I just want to see Lesnar get revenge. I really do not care for Frank Mir so I hope Brock unloads on him and puts him away pretty convincingly.

(Back from an extended hiatus here...) A friend of mine in Birmingham actually got to be on the crew to video Edge's surgery. Here is what he wrote in his facebook status about it: "just got back from St. Vincent's. I just watched a pro wrestler's achilles tendon get yanked out, stuck back together, and stuffed back in...neat."

Who managed Vader for a while...

Yup... every Saturday, I'd turn it to TBS and catch the very end of that program.

Slightly off-topic, but after watching this episode last night I was reminded how much I loved those US and TV title belts. I wasn't a big fan of Valiant when I was a kid, but enjoy him now if only for the fact that he reminds me of my 50-something-year-old REO-Speedwagon-listening in-laws. At what point do they move from one to two hours? I assume '87 as this is when I really started watching and remember it being two hours. They were always two hours with commercials... the short shows came if they were being pre-empted for some reason (Braves baseball or some other sport commitment TBS used to have, such as college football).

Who once managed Michael Hayes...

Agreed. The worst thing the Nuggets owner did was let this go public and into the media. McMahon is having a field day with it, and the Lakers jersey was an awesome touch.

The Miz has definitely taken this angle and ran with it. Using Lawler as a "block" was a great cowardly heel move as well.

Yes it has. Jericho vs. Batista. My mistake... forgot about that and remembered the stat going into that match.

John Cena just made one of my favorite movie lines of all time look completely obvious and sound unfunny.

Flair is forgetting his history... No World Title in the WWE has ever changed hands in a steel cage. I kind of wish someone would play up that stat a little bit more.

As for the Raw issue, I wonder if they'd cancel the Raw house show that Sunday and tape Raw that night instead? As for the submission PPV, the only name that sounds remotely decent is Breaking Point (But that sounds too much like a TNA PPV name).

The Bash sounds ridiculous Agreed... although I was shocked they kept a WCW branded PPV name around for as long as they did. With the WWE going for a global market, as bad as it sounds, the name "The Great American Bash" would be counterproductive. Even Vince has said it himself in the past... 'The Great American Bash' was just a fantastic sounding name for a PPV that happened right around the 4th of July. Dusty Rhodes sure could come up with some catchy names for events... I honestly wished they would have adopted the Starrcade and Fall Brawl names alongside GAB Yeah... a while back ago, I remember there was a rumor they were going to use Halloween Havoc, but nothing ever came of it.