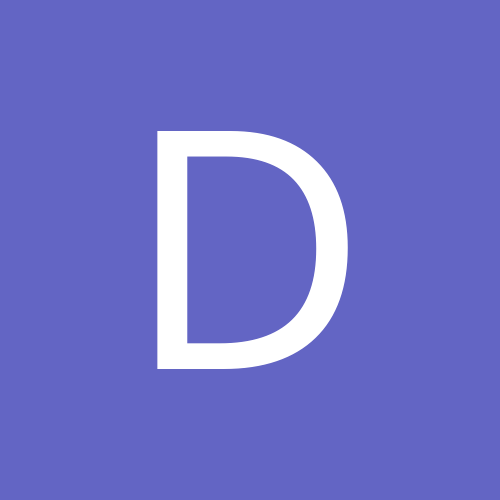 Content count

28

Joined

Last visited
Community Reputation
0
Neutral
I went to one of them, I don't know which. I remembered this the other night when I Saw the match Kronik - Goldberg taped off the Aussie PPV provider and it said after the ppv thunderdownunder would be shown. I feel So Depressed over this; over not Remembering nothing, no Battle Royal and no Mike Awesome. I can't believe I may have seen Mike Awesome and not known about it.

He will be Greatly missed. I enjoyed watching him host Meet the Press.

Just put on SBS; thinking the News hour with Jim Lehrer would be on; and a 1 hour highlights program is on instead. I'm really angry at SBS for not advertising the fact they would have a hour highlights each day. It was in the TV guide though but I saw no ads on the telly; not during South Park and not during the news; Bullshit fucking bullshit. But at least I know now, and can look forward to an hours highlights in twenty three hours EDIT: The Swiss are up against Turkey now. yes it looks like an Official Chokejob as they're the hosts, seeing the first goal now; the ground is soaked. This match is awesome 'cos of the rain. Tough on the (Swiss) Strikers though. Just started 2nd half (Highlights) the pitch is Less Water logged What a Fluent looking Goal For Turkey Awesome looking 2nd, bounced off Swiss Leg though

The Logo's fine. I thought I had been banned yesterday. I was so depressed. Logging on tonight has cured it. Now I don't feel depressed.

Yeah but I want to get the Troop One though because I think Joey Styles is in it. When I went to JB I saw a $22 No Way Out 08 and the rest were $28 I didn't consider buying it after what happened at the store the previous time. Full Priced DVDs I'd want to get. Pick your Poison Jake Roberts Raw 3-Disc This Years WM for the Hall of Fame insulting Crowd Backash last year. WM 3. Cheapo: NY Rev red & White one, Wanted to get it from the market but it was gone, it's $13 at Kmart, chose Vince DVD instead.

Nice Tux From the Czech Republic National Anthem Singer. Koller Up Front With Baroš on the Bench SWISS SHOT AND MISS CZ will win for sure now Gooooooolllllllllllll SWI 0-1 CZE Nice Med Ball Forward. _______________________ The Poor Swiss Hit the Crossbar 0-1 full time

If ya talkin 'bout me last post; I ain't Making a New Topic about My Nose, It's a Little bit better now though.

Who will win it?[ 293 vote(s) ] 1. Czech Republic 5 / 2% 2. Portugal 33 / 11% 3. Switzerland 1 / 0% 4. Turkey 3 / 1% 5. Austria 1 / 0% 6. Croatia 21 / 7% 7. Germany 54 / 18% 8. Poland 2 / 1% 9. France 28 / 10% 10. Holland 29 / 10% 11. Italy 29 / 10% 12. Romania 5 / 2% 13. Greece 7 / 2% 14. Russia 7 / 2% 15. Spain 62 / 21% 16. Sweden 6 / 2% Who will be Top Goalscorer?[ 19 vote(s) ] 1. Fernando Torres (Spain) 2 / 11% 2. Jan Koller (Czech Rep) 1 / 5% 4. Miroslav Klose (Germany) 5 / 26% 7. Cristiano Ronaldo (Portugal) 1 / 5% 10. Luca Toni (Italy) 1 / 5% 13. Ruud Van Nistelrooy (Holland) 1 / 5% 16. Mario Gomez (Germany) 1 / 5% 22. Thierry Henry (France) 1 / 5% 25. Lukas Podolski (Germany) 1 / 5% 37. M Ballack (Germany) 1 / 5% 46. Adrian Mutu (Romania) 1 / 5% 62. Roman Pavlyuchenko (Russia) 1 / 5% 64. Pavel Poyrebnyak (Russia) 1 / 5% 66. Daniel Guiza (Spain) 1 / 5% Out of 74 Player Options

I Just hit my Nose and Skull Fucken Hard. Long Story Short I hope I haven't Broken it; I haven't Slept for 22 Hours and I think I have Concussion. But I'm posting here to say: I bought a CT Car Plate Last year.

This Topic Should be in Current Events Only Joking I just realised I haven't Slept All Day Hope I don't Miss it. Czech Republic Will win tonight I reckon or draw or lose There's A total of 8 Matches on SBS here I think.

I like to be off the Register. If I'm Asleep or in the middle of doing stuff and I get the Indian "Free Mobile or Holiday" Call I Fuckin Yell at them real fun. Sometimes I speak French and say my name is Praveen or something Indian Like that. Then They Hang up; 'cos they don't want to scam a fellow Indian or 'cos they don't understand

No No I Don't; I may get told about Dvds that people own and get told that they are good. Avatars are better than Faces Aren't they.

Seventeen-year-old Nick Bollea is now sharing living space with three other juvenile inmates. http://www.tmz.com/2008/06/05/nick-wont-be...-soap-any-more/ http://www.tmz.com/2008/06/03/nick-hogan-is-egg-mcscrewed/ http://www.tmz.com/search/?q=+hogan&sort=date http://www.tmz.com/2008/06/02/nick-to-john...eing-my-friend/ http://www.tmz.com/2008/06/03/hogans-got-h...on-phone-calls/ http://www.tmz.com/2008/05/23/bird-brain-l...d-nick-on-hold/ Did Anyone See his Post on The Supra Forum last year? FUCKWIT What's a 17 or 16 year old Boy doing with a Fucking License To Drive A Supra Anyway http://tv.hollyscoop.com/reality-tv/hulk-h...imself_889.aspx

I went to JB Hi Fi The other day and that DVD was the only one there that's on sale, $20. It was the First time I went back after trying to Buy Wrestlemania 3 for $9 instead of $32 Rebellion Looks Good. I Just won the right to get King of the Ring 1994 on ebay

A few months ago at my local Market heaps of WWE® DVDs came in. Missed out on a few. This Thread Explains What Dvds I Currently Kinda want from my Local Market. I am broke so I probably no trip to market this week. The Other Week I got: Judgement Day 2007 History of Wrestlemania 1-9 From The Vault: Shawn Michaels SS 04 Here's some Stories From the Market Stall: When I first went to Market There was a TNA Dvd there; I didn't buy it I bought ECW Rise/Fall from a Closing Down Rental Shop, Went to watch Sandman - Whipwreck but the dvds Fully Scratched. There's Two of 'em at the Market! Once I was going to get one, but got Stone-Cold Truth Instead and the Match is On That. Found a Diva DVD had been stolen, the Seller chucked the Cover, then I bought it for 50 cents. Last Time I went I was looking though the box, a kid yelled John Cena so I put Cena's dvd over to the front of the stall on a display thing in front of him and his family. I felt bad. I saw a Hunchback Woman Get Fully Ripped off by the Stall holder, That was Bad.