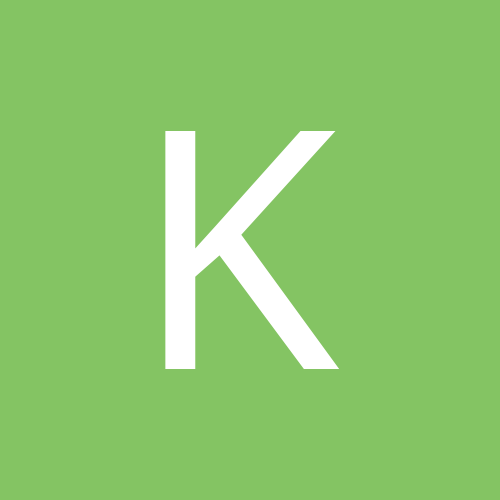 Content count

30

Joined

Last visited
Community Reputation
0
Neutral
The finale airs tonight (June 20th) at 6PM PST on SpikeTV. Here's the line-up: Clay Guida vs. Diego Sanchez Demarques Johnson vs. James Wilks Kevin Burns vs. Chris Lytle Ross Pearson vs. Andre Winner Nate Diaz vs. Joe Stevenson The Guida/Sanchez fight has the potential to be very exciting. A few hours before that show Wladimir Klitschko boxes Ruslan Chagaev at 2PM PST on ESPN Classic.

I don't remember GLOW, but I do remember watching POWW as a kid. I remember Nina, Pocahantas and a butch woman in camouflage.

I agree that the Cartman fantasies were the hightlight. Jimmy: "You are caring and not fat." Jimmy's mother: "Eric Cartman you are handsome and not even remotely fat." Jewbots

KobashiFS replied to YourKock'sReallyGreat's topic in Sports

I watched the game yesterday, had never heard of Adenhart before, but he put in an impressive performance only for the bullpen to perform horribly. From that performance, and from what I've read today, he had the potential to be a great pitcher. It's unfortunate that there are so many weak assholes that destroy lives through their own irresponsibility. The innocent victim is dead, and Gallo will probably face under 15 years in prison before getting his freedom back.

Watched "The Prestige" again, and it remains my favorite film so far this decade.

KobashiFS replied to a topic in Sports

Exciting times in the Premiership. Liverpool looked to have lost their momentum after the international break, then Benayoun knocks in the injury-time winner and the race is still alive. Then today, Macheda, who I had never heard of, scores in injury time to get MUFC the three points.

I agree. The ST:TNG/Stewie bits were hilarious, while the Meg/Brian/religion bits were awful.

I'm looking for an HDTV for my bedroom, and came across a 42-inch Panasonic Viera (C1 Series TC-P42C1 42-Inch 720p Plasma HDTV). It is only 720p, but it will be a secondary tv set, so I'm willing to settle if I can get a nice 42-incher for $750. I'm not very knowledgeable concerning televisions, so I'd like any opinions on Panasonic Viera's and the specs for this particular model: Product Features 1024 x 768 Native contrast 15,000:1, Dynamic contrast Infinite black for the brightest whites and darkest blacks 2 HDMI 600 Hz Sub-Field drive for razor sharp moving images Viera Image Viewer, enjoy your photos on the big screen via SD card Technical Details Brand Name: Panasonic Model: TC-P42C1 Display Size: 42 inches Height: 26.8 inches Width: 40.2 inches Weight: 57.3 pounds

I normally don't like the social commentary episodes, and last night's episode was no exception. It had it's hilarious moments, but overall I thought it was just average. Could be Clyde was sleepy from being out all night thwarting crime, thus making him sleepy the following day.

Lashley pushes Guida away at 3:58/4:09.

KobashiFS replied to King Kamala's topic in Music

I had 50 free MP3s available at a site, and was looking through the selection when I came across Lady Gaga. I cannot stand when I get a song I hate stuck in my head, such is the case with Poker Face. Do I move along? No, I download the Poker Face MP3 and put it into rotation on my computer. It's a song I know I do not like, yet I can't stop listening to it.

I was a big Savage fan growing up and am looking forward to watching matches I haven't seen in over 15 years. Do they typically release the Saturday Night Main Event matches with the original commentary (Jesse Venture), or have they been redubbed?

I always look forward to "The Soup" airing a clip from Sci-Fi channel movies. They look so awful and corny, that I've been tempted to actually watch one of them in their entirety.

Yeah, he was the only thing worth watching. The rest was much like the Foxworthy roast, utterly forgettable. Probably the weakest Comedy Central Roast I've seen, although I did think McCormick was surprisingly the funniest roaster.

That was really the only part of the episode I thought was really funny. The rest was average.