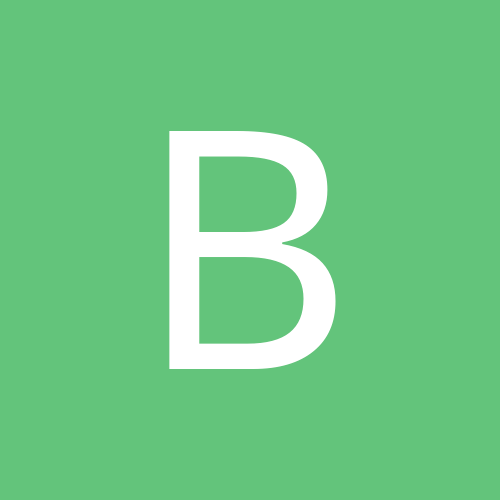 Content count

196

Joined

Last visited
Community Reputation
0
Neutral
About Beto Chavez
Rank

The Rated PG Superstar is currently injured.

Beto Chavez replied to JaMarcus Russell's #1 Caucasian Fan's topic in The WWE Folder

Yeah, this movie sucked balls. I can't defend Zombie on this one.

SummerSlam was a good show. I wish Cryme Tyme had won the titles, but that's my only complaint. So glad to see Orton FINALLY defeat Cena in a singles match.

Lesnar, Bisping, and GSP for the wins.

Beto Chavez replied to YourKock'sReallyGreat's topic in Music

I have to say I was blown away by Jackson's death and am a big fan of his music. You can say what you want about his private life, but the man completely revolutionized an entire generation that only Elvis and The Beatles have done in the history of modern music. Pop, R&B, Hip Hop and even some rock music the man influenced I also am one of the few people that believe he was innocent of all his charges and was just misunderstood by the world. When I saw Michael Jackson during the 90's, I saw a man, who for the first time in his life, was in control. This is the same person that since about age 6 was bringing in the money for his family so he never had a childhood. If you think about this was someone who worked as a kid til his mid-thirties and was one of the most famous people in the world. I think he was controlled first by his father then the record company and was never able to do what he really wanted to do. I think when he finally was given the chance, he couldn't relate to other adults and found himself living the childhood he never had. Watching a interview he had on 20/20 helps my case as you can see him get so excited at the mere event of climbing a tree while the reporter scoffed at him for doing it. I think in the end what failed Michael was his family and the people that he blindly trusted, who was more at for themselves then his best interests. Hopefully, they all feel ashamed now. R.I.P.

Dusty Rhodes' theme was dubbed over on the Wrestlemania Anthology, but kept intact on the SummerSlam one. WTF?

FUCK THE BRIAN BLAIR! YOU ARE WORSE THAN MICHAEL JACKSON!

I hope so. Kimbo's a BEAST as it is! Can you imagine how even more dangerous he would be with better training?

CM Punk due to Edge interfering Randy Orton Finlay - he's the only one in the match who hasn't won a "world" title. Michelle McCool - I'd even go as far as say the only reason Melina was brought over to Smacksoqn was so MicHHHelle could make history by being the first Diva to win both women's titles. Rey Mysterio - I figured he'll win as usual. However, I think its time to lose the mask, it would really freshen up his character so I hope he loses. The Miz - If they want us to take him seriously, they'll give him the win. Priceless - The Colons haven't done squat since they won the belts and the fans don't give a crap about them. Orton has the world title, its only fitting his minions have gold too.

WWE management is definitely high on John Morrison and have plans for him in the future. In the opening montage, they replaced JBL as champ with Morrison posing (the irony, lol.) Damn that sucks. I'm not expecting the card to be anything great, but hopefully you get a good (double) main event.

WWE Championship Randy Orton Vs. Batista Seeing how Batista defeated Orton at Armageddon last year, look for Orton to retain the title. World Heavyweight Championship Jeff Hardy Vs. Edge Just like at the Royal Rumble, Matt Hardy is going his brother the title. Look for the Hardyz to hopefully finally end their feud at Extreme Rules or whatever PPV that comes after that, I'm guessing in a Steel Cage Match or something. ECW Championship Jack Swagger Vs. Christian Christian will keep the ECW title in their rematch. Intercontinental Championship Rey Mysterio Vs. Chris Jericho I'm pretty excited about this match as these two haven't feuded since the WCW days (and it was a classic feud) when they were both still in the Cruiserweight division, now that they both former world champions, my expectations have gone up. I'm expecting this to be the match of the night. I expect this feud to go for awhile so I think this will end in a disqualification win for Rey Mysterio. John Cena Vs. The Big Show I don't care much about this one as I've seen these guys go at it so many times over the years. I figure Cena will beat The Big Show by making him tap out to the STFU. CM Punk Vs. Umaga The PPV is in Punk's hometown of Chicago so I expect him to win and hopefully cash in his Money In The Bank title shot against Edge following his title defense. Shelton Benjamin Vs. John Morrison I'm still not used to Morrison as a face, but these will definitely be a good match. I think The Gold Standard will cheat to win this bout.

I love how so called "Trekkies" are bashing this film already before its even out. Remember when "Bond fans" bashed Casino Royale before it was released because it was different from what they grew up watching THEN came to love it afterwards? Yeah, the same will happen with Star Trek. I have a good feeling about this movie. I'm really hoping it'll be the best Trek film since First Contact.