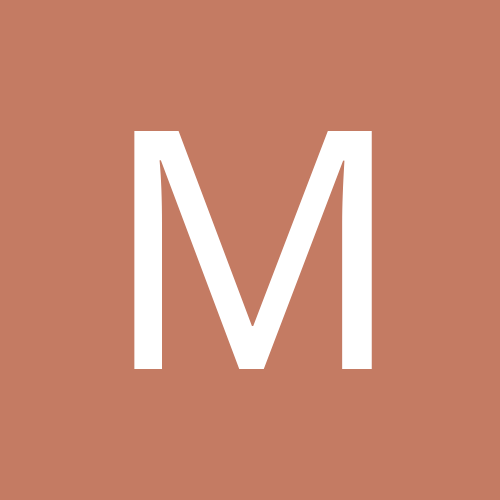 Content count

5614

Joined

Last visited
Everything posted by MillenniumMan831
Can't say I regret attending this Raw.

MillenniumMan831 replied to Thanks for the Fish's topic in The WWE Folder

I'm sure Striker will make some sense of this.

Was I the only one that thought Jesse/Festus was coming out after hearing the first note of the Priceless song?

Legacy has uploaded some of their 1/26 update: Raw: Episode 63 May 16, 1994 | Approx. run time: 40 mins. The first ever Sumo Match on Raw takes place between Earthquake and Yokozuna. Not since the days of Andre the Giant and Big John Studd have two gigantic forces collided in the ring. Who will be victorious? The Fink's Hall of Fame Selection: Bret Hart vs. Razor Ramon May 16, 1994 | Approx. run time: 20 mins. The Fink looks back at the 1993 Royal Rumble WWE Championship Match between Razor Ramon and Bret Hart. This is an incredible back and forth battle between two of the most popular Superstars in 1993. Find out who leaves the Rumble as WWE Champion. Royal Rumble 2000 - Royal Rumble Match January 23, 2000 | Approx. run time: 57 mins. WrestleMania 2000 is around the corner and the winner of the Royal Rumble is going to challenge Triple H for the WWE Championship. Favorites such as The Rock and Big Show battle it out with 28 other Superstars for the golden ticket to WrestleMania. Home Video - 16 Man Battle Royal May 1, 1989 | Approx. run time: 11 mins. Originally only seen on a rare Home Video called "Best of the WWE Vol. 19," this battle royal is re-released on WWE.com Legacy. Don't miss which Hall of Famer leaves the arena the winner. Superstars - 20-Man Battle Royal February 23, 1995 | Approx. run time: 17 mins. This battle royal was only one month after the 1995 Royal Rumble (catch Cody Rhodes "My Favorite Match" to relive it). Every rivalry from 1995 is addressed in this huge match. WCW Saturday Night - Cruiserweight Battle Royal November 8, 1997 | Approx. run time: 7 mins. The Cruiserweight Division was getting very popular in 1997 in WCW. This battle royal features a plethora of some of the most exciting cruiserweights ever. Find out which masked Superstar wins this lucha libre battle royal. I am very much looking forward to hearing Dusty's commentary during the Saturday Night battle royal, even if it is 7 minutes. Even though it isn't posted on Legacy's page, I have the link for the 4/5 ep of Challenge up in the archive as well as all of these links.

From someone who has never bothered w/ ROH but has HD-Net, I'd be willing to see what kind of a television product they can turn out.

For someone tied for 21st after actually participating in both ppvs so far, I should never complain that wrestling is too predictable.

Lest we forget about the match he and Savage had against the Bruise Brothers (Harris twins) on Worldwide. IIRC, they then came back the next week in lucha outfits to combat Vader/Flair. This was all leading up to Slamboree 95.

Bingo. This is why I haven't made the slightest effort to go to a live event in Cleveland including tonight's Raw in quite a while. I've only bothered to go to 2 events in the last 4+ years. I find the shows themselves to be entertaining and generally worth my money, but it's the turdburglars that sit near me that damn near ruin the whole experience. Doesn't matter if I'm on the floor or Section 224 or anywhere inbetween, these fans are everywhere. Only exception to this was when I went to the old ECW shows in the late 1990s.

Batista was still a cool heel in 2005.

I guess Carlos and Carlito didn't want any of that. I see Primo got bumped from the Rumble. If that made room for Hacksaw, that works for me! I'm not sure if Carlito was ever chokeslammed by Taker in a Rumble. Carlos' one Rumble he was in way after Taker was (illegally) eliminated...but he had Yokozuna. I know, I just figured I'd use that to segue into Primo's absence.

I guess Carlos and Carlito didn't want any of that. I see Primo got bumped from the Rumble. If that made room for Hacksaw, that works for me!

Even the guy getting the "job" treatment got an elimination, which is nice. I wonder if TBK had the all-time shortest Rumble time among those w/ an elimination. Also, was this the year with the most people in the ring at once? It was hard to count the guys on the stream, but I think I got to 14 at one point.

Definitely. Worked out much better than in 98 where the Nation were fighting each other as if they had no allegiance whatsoever.

Actually, it wasn't. One of them was on Rampage 92 (Bulldog won), another was on Bashed in the USA (Tatanka won), and this was a different one altogether that the Berzerker won.

1. WWE Women's Title: Melina vs. Beth Phoenix© ---- Phoenix 2. ECW Title: Matt Hardy vs. Jack Swagger© ---- Swagger 3. World Heavyweight Title: John Bradshaw Layfield vs. John Cena© --- Cena 4. WWE Title: Jeff Hardy© vs. Edge ---- Hardy 5. Royal Rumble Match ---- Randy Orton All bonus points are based on the Royal Rumble match itself and are as follows: 1. With only 21 names announced, who fills out the final nine spots (1pt for each correct)? ---- Haastista, Cryme Time, Matt Hardy, Jack Swagger, Chavo Guerrero, MVP, Boogeyman, & DJ Gabriel 2. Who draws number one? CM Punk 3. Who draws number 30? Haastista 4. Who draws number 27? Finlay 5. Who lasts the longest amount of time? Shelton Benjamin 6. Who makes the most eliminations? HHH Here's hoping I can at least double my point total so far of 1.

Scarpoochi can host all these shows if all the videos start working again.

God forbid if Arlovski won. He could have purchased Affliction after that.

What would have happened had the Fedor fight gone the distance? During the 5th round . . . "WE'RE RAPIDLY RUNNING OUT OF TIME! FOR M1 GLOBAL, AFFLICTION, DONALD TRUMP, GOLDEN BOY PROMOTIONS, & HD-NET . . . THANK YOU FOR JOINING US FROM THE HONDA CENTER!"

"Affliction is the pri-meer promotion in the world" Tito can not be stopped.

"Fedor, the best pound-for-pound heavyweight in the world." Another Tito homerun.

Looks like Maryse got a new pair of boobies. And maybe it was just me, but Benjamin damn near squashed Taker in that match.

I believe she caught Hacksaw up to no good and was going to rat on him (To whom I don't know) but instead Hacksaw let her in on the action.

I'm surprised no one has mentioned how much of a gilf BJ's mom is.

So far, this show is well . . . bad.

I can imagine just reading one of these Observers when I was nine and thinking "what a crabapple this Meltzer is" before throwing it away.