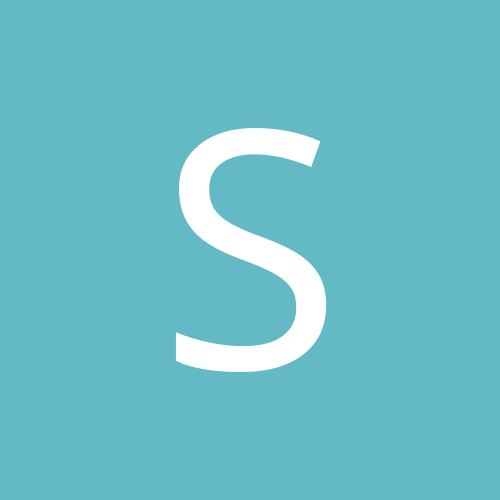 Content count

10093

Joined

Last visited
Everything posted by snuffbox
Who was the worst candidate put forth by one of the major parties in the last 100 years? People that for whatever reason...lack of passion, lack of ideas, poor oration, missing spine, etc...make you wonder what their party's leaders (or primary voters) were ever thinking. Heres a list of the worst to choose from: -William Jennings Bryant (Democrat, 1908) - Legedary speaker that participated in the great election of 1896, but as a failed candidate two time previously, this was quite a joke. -Alf Landon (Republican, 1936) - His credentials going in were fair enough as a WW1 veteran and successful 2-term governor of Kansas. He agreed with much of the New Deal and had very little to talk about. An inept, lazy campaigner who was little more than a public figurehead for the GOP's doomed election. -Thomas Dewey (Republican, 1940 & 1944) - After carrying a good reputation as NY Governor into a losing campaign against FDR, he believed in his pollsters in '44 and forgot to have an intelligent campaign. -Hubert Humphrey (Democrat, 1968) - With Bobby Kennedy murdered, and both McCarthy & McGovern ignored by party hierarchy, the jellyfish from Minnesota gets the nomination. For one of the biggest elections in American history the Dems go with the one guy that Nixon could actually beat. -Michael Dukakis (Democrat, 1988) - After a fine primary run, he & his team suffer terrible brain injuries and run like morons, giving up a huge lead and the Presidency to HW Bush. Somebody should have reminded Susan Estrich that she was no Bob Haldeman. -John Kerry (Democrat, 2004) - People actually go on tv and try to say that Kerry didnt serve in Vietnam....Kerry doesnt bother to fight back. The best/worst example of how mindnumbingly weak his campaign was. My pick - Humphrey. What a clown.

Drudgereport says that David Gregory will replace Olbermann/Matthews as the MSNBC election coverage anchor.

snuffbox replied to Czech please!'s topic in Music

"Incense and Peppermints," here.

He looks like some other crusty old man I've seen before but I can't think of who.

Bob Arum will have him in a ring somewhere by the end of the year.

I'm glad to be an old fuck. I don't think I would've been very good at sexting.

I was surprised to see Paul Ryan get himself wrapped up in this. He seems to be trying very hard to avoid the GOP retard fray so he's not seen as yet another joke in 2012/16.

snuffbox posted a topic in Music

The Allman Bros Band is forty years old today. I hope I'm not the only fan here but it wouldnt surprise me. I do remember I had to defend Gregg Allman's ability to grab hold of 'Night They Drove Old Dixie Down' once here.

Nice. I really hope I get an opportunity this year.

How was the Birthday Show, BX?

Has anybody ever advocated forcing every church to marry gay couples? Is there anything but canards on the anti- side of this issue?

I hope Chambers (somehow) flattens Peter tomorrow night. It doesn't appear as though he wants to remain a prizefighter much longer anyway. At least he hasn't behaved like Ike Ibeabuchi.

We're getting close to page 8 and I'm going to have to be cowardly and not repeat the same stuff yet again. Read the thread. I'll just say one thing, one last time (until next year's doppelganger thread), and hope one of you three can get this. Freedom is for all people, not for those who have control of religious/political institutions. Keep your religion, it was never the issue here no matter how hard a few of you tried.

Your side has been thoroughly destroyed over this entire thread. Not onew legitmate anti-gay reason has been raised. But, name calling and insults is usually the only retort of a side wholly lacking in facts or reason. I have no hard feelings when the obvious happens.

Not to be a coward, but I'm not sure how much longer I can keep making the same point to the same three people.

I'll give you a grand if you can find where I ever said any religion was more intelligent than Christianity. We're not discussing Hinduism here because it's not the organized body behind the majority of this country's anti-gay problem. That might be the worst, and most bizarre, straw-man I've ever seen erected at TSM. Good job!

You could recite an ancient Babylonian scripture that was borrowed by the Christian Bible later on and modern Christians probably wouldnt beleive it either.

I cant make it any more clear to you that I dont take stuff like the Bible seriously. Human rights, the freedom to be with the person you love, however, that is serious. One involves actual human beings in relationship to one another, the other is a book filled with nonsense that had largely been written up by preceeding religions in Mesopotamia already.

Yes, it's about what the snake said. I certainly stand corrected!

If you get to pick & choose the "word of God," why don't you just live up to your human capacities and hold your own moral standards? If the "word" is so contradictory and contrived, how can it also be "all knowing"? But, I can't legitimately defend the nonsense and that's why I choose not let its muddled tenets lead my life.

That's the great thing about being right on an issue and knowing it. I don't have to make anything up or call anybody a coward to defend it. I can genuinely defend my standpoint.

It's in the book. The book is the word of your god. Or, is it hit/miss? I'm not the one who has to defend the snake. You reached for the first straw-man you could find and it failed. If you can come up with ONE legitimate reason to oppose gay marriage rights, I'd like to read it. But, after this and several earlier threads, I know that simply will not come from your end. You decided, instead, that you could focus on my dismissal of your religion(the organized entity most at fault for this disgusting problem of bigotry)'s signature book as a means of attack. This isn't a fight. Again, it is not about religion vs. atheism. It is about whether certain peoples' tender feelings can be used to justify the denial of rights to certain other individuals. When I talk about the talking snake, etc, I am reiterating that the Christian Bible is NOT, ever, and adequate reasoning for any law. Now, with your straw-man torn down, can you please find something non-Biblical and non-"its icky" to defend the point actually being discussed in this thread or is that an impossibility?