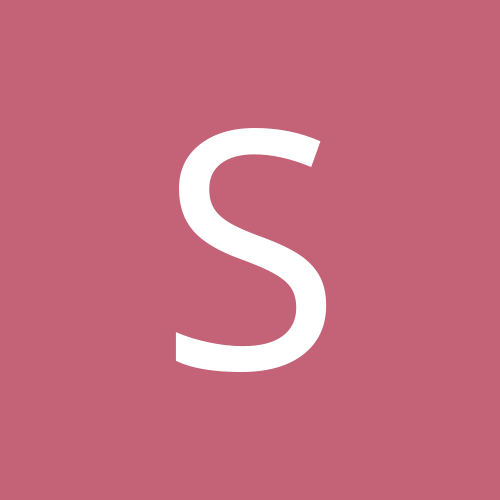 Content count

6208

Joined

Last visited
Community Reputation
0
Neutral
About Steviekick
Rank

Imperious Rex


Birthday

07/20/1981
With my next pick, I'm adding someone who might have been one of ROH's best heels ever. Not to mention he's pretty savvy in the ring. Even though he's a local boy in my territory, I would have him talk trash to the locals, to only add to the nuclear heat he would get himself. JIMMY RAVE

For my pick I missed last night I'm taking someone that Dusty Rhodes was super high on. He's got a lot of potential and unfortunately really didn't get much of a chance to expand his character during his WWECW stint. I'm going to use him as Raven's bodyguard/enforcer type. I'm too lazy right now to post a picture, so someone else can for me. KEVIN THORN

One of my friends mentioned that, as well.

Great pick... I was hoping to be lucky enough to get him this round!

I've loved how the past two episodes have had cliffhanger endings.

Looks like you mistook the last e for an a in Muhammad.

This makes me want to get a PS3 now.

Good pick. I've been restraining myself from picking up guys from last time. I know I didn't take Nova last time, but I was severely tempted to do a bWo redux.

I remember watching this with a bunch of people at my friends house. This one kid who didn't like wrestling much totally marked out when Motorhead played, smiling that this was probably the largest audience they've ever played to in America.

Steviekick replied to alfdogg's topic in Sports

I'm pretty sure I've said it here before, but they're a much better team without McGrady.

With still so many quality male wrestles on the board, I'm going to use my pick to get another woman to add to my roster. With Melissa as the clear cut face, and Kong as the monster heel, I've decided to add someone who can play the role of the Malenko/workrate styled tweener. I'm building my roster with the vision of building year long programs leading to a super event, and she will be important for the women's championship angle. Melissa will drop the title to Kong, leading to a stretcher job taking out TSM's favorite cheerleader. This woman will fill in as the top female face, ultimately leading to a three way dance for the woman's title at the supercard. And she likes koalas. "THE DEATH REY" SARA DEL REY And here's a legitimate picture.

I'm taking one of the top females in wrestling right now. I'm going to use her as a face against Kong, which is something that TNA should be doing. She's great in the ring and quite cute. Its criminal that TNA is hiding her behind a burka. CHEERLEADER MELISSA

"Are you happy for me, Essence?" Gold.

Kahran, I'm really digging your roster.

You're here, so I'm not going to bother dropping you a PM.