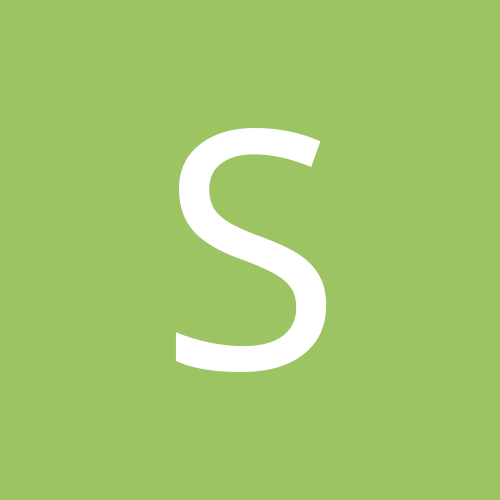 Content count

4850

Joined

Last visited
Community Reputation
0
Neutral
Oooooohhhh......OK, but I think you're looking at stashing him on your bench for a season minimum, possibly up to two. A September call-up is possible but he's pitched zero innings in the O's system thus far and the strategy is to not rush the prospects which we have done to peril in the past. Heck, Weiters was raking it all last season and they diligently kept him down and in fact he's raking again in ST, yet they're insistent he's in the minors until May. It wouldn't shock me if you don't get any stats out of Matusz until mid-2010 as it's likely he's at AA all 2009 and they'll likely take the same approach of giving him a couple months at AAA (and delay his service/arbitration clock) with a later 2010 call up. Just saying.

Gregg Zaun, C Keeping Matt Wieters' seat warm both on the O's and my fantasy team. And I'm done!

Sorry, I didn't know it was expected that we send the next person a PM. I sometimes get one, I sometimes don't. I just assume people check the thread once or twice a day to see if they're up. Hopefully I didn't cause you to lose out on Asdrubal Cabrera

I'll go with the local boy... Nick Adenhart, SP

Felix Pie, OF I guess the avatar was foreshadowing. I'll stash 20/20 potential from the home team on the bench with a late pick.

Hanrahan! Olsen! Florres! It's a run on WASHINGTON NATIONALS! AHH!

Fun, I'll be in. My first pick:

Chris Ray, RP Here's hoping for a strong bounce back from TJ surgery. And yes, here's hoping the O's parts are stronger than their sum...

Darn...yeah, I was saving a spot for him. I actually drafted him last year and he sat rotting on the N/A list all season. But, I won with Jay Bruce and Evan Longoria so I still feel I came out ahead.

It's been a couple rounds since I've drafted an Oriole. Unacceptable. Koji Uehara, SP

I will go with: Chris Perez, RP ...and hope he wins the closer role.

I'm definitely a huge homer, but I feel like I can independently justify all my O's picks. Wieters, I admit I picked way earlier than normal, but there's no doubt he's the #1 prospect in baseball and I really didn't want to lose him. Roberts is top 5 2B, Markakis top 10 OF, Jones is an easy breakout candidate and Guthrie is one of the best pitchers who was available. So, no regrets.