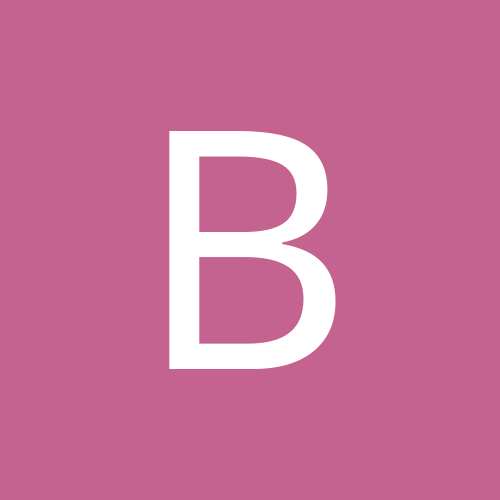 B. Brian Brunzell
Members
Content count

2759

Joined

Last visited
Everything posted by B. Brian Brunzell
B. Brian Brunzell replied to Smartly Pretty's topic in Music

I love the first two, not so big into Rhianna.

Same here. I love Shelley, and HATE VKM. At least Kip James wasn't wearing feminine ring gear though.

B. Brian Brunzell replied to Mik's topic in Music

I had no idea that Britney was a fan of theirs. At least she has good taste in music. Oh wait...

I really enjoyed No Surrender. Harris/Dustin was really the only match I could have done without, to be honest. The of the show gets a "thumbs up" for sure. And Jimmy did a fine job holding his own in the gauntlet6, Too bad Hoyt couldn't get the job done and secure them a #1 contender's shot.

B. Brian Brunzell replied to Epic Reine's topic in Music

It's just too bad that Roberrt Plant's voice sucks now. Otherwise the reunion, for the 3rd time would be sweet.

I'm having nightmares about Snitsky being Vince's bastard child.

I can't wait for Rave tonight. I'm gonna throw purple & gold streamers at my tv. My roommates & I always showered him with streamers whenever ROH came to Dayton.

B. Brian Brunzell replied to Your Paragon of Virtue's topic in Music

B. Brian Brunzell replied to Obi Chris Kenobi's topic in The WWE Folder

All hail King Bookaaaaahhhhh~! **bows one last time**

Ugh. Aesop Rock rules you all.

Last I heard, Ritchie was playing with Blackmore's Night, which from what I heard, was very Renaissance-ish sounding.

"Owen, you & I will be nose-to-nose, but we'll be MILES APART."

I'm also a Deep Purple fan. I've always liked Blackmore's playing, and Ian Gillan is a great frontman.

B. Brian Brunzell replied to a topic in Music

No love for No Control? Nice to see Recipe for Hate in your list anyway, a slightly underrated album. I like No Control alot, though I'm more of a fan of Suffer when it comes to the earlier material. And while I think that Against the Grain is the best album, Recipe for Hate is my favourite.

Was the escort really necessary? Do they think the fired wrestlers are gonna crash the tapings and shoot or something??? Eugene's retarded. You never know how he could act.

I guess you could say he suspended himself. Ouch. Funniest unfunny post EVER.

I'm guessing that they got fired for the repeated theft and selling of other wrestler's gear. Just a hunch though...

Isn't Impact! going to two hours in October?

WWE has come to terms on the release of Raw Superstars Cryme Tyme (Shad Gaspard and Jayson Paul) as of September 2. We wish them both the best in all future endeavors. Credit: WWE.com

I actually haven't had the chance to listen to it yet. I bought it right before I went to work yesterday. I'll be checking it out as soon as I get home from work today.

Interpol- Our Love to Admire Elvis Costello- This Year's Model Talib Kweli- Eardrum Pavement- Wowee Zowee

Wasn't Eugene the first guy to get caught after they implimented the Wellness Policy after Eddie died?

Perfection, you really hit me in the face with a brick on your last post. I don't want to watch RAW anyway, but how can I pass up the month long trainwreck that awaits. If there is a bright side, it could be Linda taking a bump.

Eric Young has tons of charisma, and is quite the wrestler (watch his BCW stuff if you don't believe me) but considering how much of a pussy his storylines turned him into, I don't see him ever becoming more than a lower card comedy act. Which is a shame. I kinda of dug the paranoid, though he was getting fired Eric at first, but that got tired in about three weeks. Then they turn him into a giant moron of a pussy with Roode and Traci Brooks. And now he's aligned with Gail Kim in the never ending feud with Roode? (At least after the last PPV anyway) Young could be a decent player if given the chance, but that'll probably never happen.