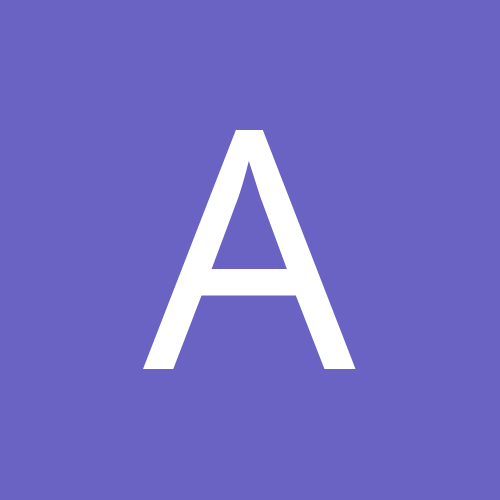 Content count

228

Joined

Last visited
Everything posted by Atlas
SINGLES MATCH Nathaniel Kibagami vs. Xero - Whoever no-shows the least. NON-TITLE NO DQ MATCH Janus vs. Michael Craven - AAAAAAHAHAHAHAHAHHAHAHAAA!!!!!!!!!!!!!! Janus. SINGLES MATCH Wildchild vs. ? - ????????????????? TAG MATCH The Boston Strangler and TNT vs. Stryke and Longdogger Pete - Team Turner. SINGLES MATCH Frost vs. Renegade Frosty. I think he recovered after losing to me. TAG TEAM TITLES MATCH Justice and Rule vs. the Unholy Trinity (Dace Night and Va'aiga) - J&R Wrestling World. ICTV TITLE LADDER MATCH Beezel vs. "The Franchise" Mak Francis - Da beezy fo' sheezy. MAIN EVENT WORLD TITLE SUBMISSIONS MATCH Thoth vs. "The Superior One" Tom Flesher - Tom, or whoever can tell the better story using the submission moves in both of their movesets.

Happy Birthday Tom. I like simplicity.

Position SS First Name: Sean Last Name: Atlas Nickname: Number: 42 Origin: Greece Birthday: 08/08 Height: 6'3 Weight: 230 Bats: Right Throws: Right Role as a Pitcher, if you selected to be a pitcher: -- Loyalty: Normal Needs Winner: YES, needs a winning team Leader ability: Great Leader Clutch Performance: GREAT Consistency: Average

Damn, forgot to say that it was OK to book me on this show (though I may or may not take the next one off as well...)

You and Judge in that handicap?

Let's see, I beat Frost on Lockdown, and tonight, he gets top main event while I'm not even booked on the damn show?! Why, Edwin, WHY???!! Oh, right. I asked for the show off. Carry on.

Congrath Thoth. I looked over the match and it's clear that you put a hell of a lot of work into it. Way to go, man. Good show on everyone else's part. And just to toot my own horn, I actually beat FROST~!. And oh yeah, the poem promo was me.

U.S. Title #1 Contender No-DQ Triple Threat Elimination Match Xero v. Crow v. Va'aiga - I'd normally pick Crow here, but if he has trouble showing, I'll go with Va'aiga. Xero isn't even in the picture unless he's around to find out that neither of the other two showed. Tag Team / Handicap Match Wild & Dangerous v. Justice and Rule - Justice & Rule all the way. Singles Match Frost v. Sean Atlas - Hey, I can pull off those suplexes just fine. I just might need a little help here and there with the leverage. I'm finally getting into this one too so it should turn out great either way. Hardcore Title Match CIA © v. Dace Night - CIA, for logical reasons. ICTV #1 Contender Match Beezel v. Janus - Janus, cause he's Janus and finished his match before Beezel even read the card. U.S. Title Match Mak Francis © v. Michael Craven - Mak, for logical reasons. Main Event SWF World Heavyweight Championship "The Superior One" Tom Flesher © v. Thoth - Tom, because I need him to.

I do the text file thing that Mark mentioned. I used to just save the page and delete everyone's stats but my own and my opponent(s)'s, bbut switched over once it got too tiring.

I'd post the beginning to mine, but I'd rather hold on to it... You know, just in case someome ever books all ten of us in a Battle Royal again..

::takes notes:: Not quite what I was expecting... but I'll have to write my puny little ass off to make this work.

Three people showed? Wow, I could've actually had a chance here. I'm way too sick to be writing though, but still...

Was that better or worse than your after-prom activities? .....I'm sorry. Let's just say that little guy is far happier than my little guy.

Full Name: Sean Atlas Shortened Name: Atlas Gender: Male Birth Month: August Age: 22 Weight Class: Heavyweight Card Position (Midcard, Upp. Mid. Main): Mid. to Upper Mid. Wage ($1000-300,000): $50,000 Brawling: 50 Speed: 80 Technical: 91 Stiffness: 76 Selling: 80 Over: 89 Charisma: 74 Attitude: 85 Behavior: 80 High Spots? 60 Superstar Look? WHat,with a mask? Of course! Announcer? Nope. American? Yeah Diva? Riiiight Booker? Nope. Fonz Factor? Again, masked...? Nope. Menacing? Oh yeah Trainer? Nope Speaks? Occasionally Heel/Face/Tweener? Heel Primary Finisher: Saint's Demise (Death Valley Driver) Other Finisher: Katahajime Choke (Tazmission) Tag Team: No. Stable: Magnificent Seven Manager (please create stats for manager, if you have one, as well): No.

This is where they're hosted: http://www.geocities.com/kaertos/images/New/

Look for Grand Slam's thread with a bunch of PPV logos in it. And about the JL site, I haven't been updating it because these last few weeks have been busy as hell. What with the PPV match and upcoming 10 man, on top of the graduation/prom/parties thing, I just can't find time to fit it in. But, if you feel like pulling the HTML off the site, updating it by hand, forwarding the HTML to me and simple allowing me to copy+paste it in there like the lazy bastard that I am, then by all means, go for it.

Finidhed around an hour ago. Over 8k worth of wrestling. Submisions and spots out the wazoo... Headahces, ruined nights and insomnia are no match for a determined Sean Atlas.

I'm writing, but the word count just isn't growing fast enough. Stuck just past the halfway point right now.

*Writes for the next seven and a half hours to finish the second half of his (hopefully UNDER 10k) match*

To the calm tune of the tick-ticks of a clock, on a blackened canvas lit only by a spotlight shining from afar, the visage of masked man fades into view... ...He arrived with confidence... *CLOOOONNNNGGG* ...dominated his peers... *CLOOOONNNNGGG* ...promoted in record time... *CLOOOONNNNGGG* ...his arrogance preceeds him... *CLOOOONNNNGGG* As the background shifts to one of greater color, the mask is removed to show the face beneath it as that of Michael Van Siclen.... ...A lengthy struggle.... *CLOOOONNNNGGG* ...A golden run, halted by malevolent forces... *CLOOOONNNNGGG* ...a false claim to which he took offense... *CLOOOONNNNGGG* ...a rage unleashed... *CLOOOONNNNGGG* The earlier-seen masked countenance of Sean Atals returns, side by side with that of Van Siclen. In the distance beyond the two, a steel cage materializes, subtly showing a high angle view of the previous Caged Fury match... ...An experienced veteran... *CLOOOONNNNGGG* ...An mysterious phenom... *CLOOOONNNNGGG* ...Steel cage... *CLOOOONNNNGGG* ...Submission only... *CLOOOONNNNGGG* ...For pride, for dignity, for vengeance... *CLOOOONNNNGGG* ...The 13th Hour is upon us... The tune of Seven Nation Army's chorus fades through. SEAN ATLAS vs. MIKE VAN SICLEN CAGED FURY 13th HOUR

Beezel vs. Crow vs. Renegade vs. Johnny Dangerous vs. Stryke - Don't know much about renegade and Stryke, and I've beaten everyone else in this match... But I think Crow gave me the most challenging opposition, and he must've developed well over the past month or so. Winner: Crow Sean Atlas vs. Mike Van Siclen - It's Mike's match, considering he beat Janus in it last time we had one. But I've got a few neat spots planned that should get me the win here. Winner: Self Jay Dawg vs. Va'aiga - If he writes, JD. I honestly can't say how far along Va'aiga is as far as writing ability at this point, and JD's beaten Flesher... Winner: Jay Dawggy Dogg Longdogger Pete and Frost vs. Justice and Rule - I would think that Justice and Rule would retain here, just to continue their dominance. Not sure where Pete and Frost go after this match though, if they don't win. Winners: Ruleice and Just Nathaniel Kibagami vs. Janus - Probably the hardest match on this card to predict, but I'm going to stay within my stable and back Janus. Though Kibs is well rested and should logically get the win, I think Janus needs it more at this point. Winner: Janus Mak Francis vs. Michael Craven - Haven't read much of Mak's stuff, really. And only under dire circumstances would I back Craven. Thus, the Franshise gets the Atlas seal of approval. Winner: Mak Francis CIA vs. Dace Night - Damn this card is long. CIA's just returning, and I'm not sure where he was at before he took a break. And though it's hard to bet against Dace in a hardcore match, I think I'll gowith CIA in this one. Winner: CIA Danny Williams vs. Wildchild - Personally, I'd prefer it if WIldchild win, giving me something to do after 13th Hour. But I just don't see that hapening with Danny Involved... Winner: Danny Williams TNT vs. Tod deKindes - Will this card ever end?? Retirement match, huh? Well, it'd be sad to see either guy go, but I get the feeling that there's a co-write in the works. Tod's short return may be the sign of him leaving, but then TNT has been kind of lost lately, so maybe he'd be the one leaving. Tough, but if I had to pick anyone to win, I'll go with the former world champ. Winner: TNT THE BOSTON STRANGLER VS. "THE SUPERIOR ONE" TOM FLESHER - Ahh finally, the Main Event. I don't think this'll be too hard to call, all things considered. Tom needs to retain and keep his dominant reign going, and after so many successful defences, it'd tough to imagine his run ending here. Not to discredit Strangler though, who could definitely write one hell of a match. I just don't think it's time for Tom to drop his belt just yet. Winner: Flesher

I'd like to inform you all that Janus has already sent me over half of the tag match. Somebody give this man a raise.