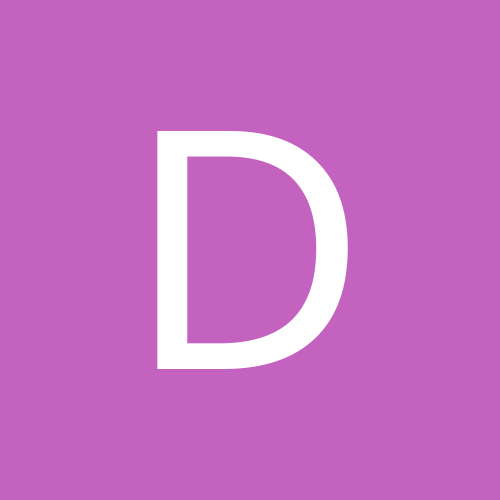 Content count

1426

Joined

Last visited
Community Reputation
0
Neutral
About DCMaximo
Rank

Hawtrey+Morrissey =greatness


Birthday

06/13/1982
Contact Methods
MSN
Website URL

http://waylonmercy.blogspot.com

ICQ
WWE (Smackdown!) @ Sheffield, England - Sheffield Arena - October 27, 2002 Sho Funaki pinned Albert with a roll up Shannon Moore, Chuck Palumbo, & Bill DeMott defeated Ron Simmons, D-Von Dudley, & Crash Holly when DeMott pinned Crash when the momentum of a flying crossbody put DeMott on top Billy Kidman pinned Chavo Guerrero Jr. with a modified bulldog John Cena pinned Val Venis with a powerbomb and using the ropes for leverage WWE Cruiserweight Champion Jamie Noble pinned Tajiri with a roll up and using the tights for leverage WWE Smackdown! Tag Team Champions Kurt Angle & Chris Benoit defeated Edge & Rey Mysterio Jr. when Benoit pinned Mysterio after Eddie & Chavo Guerrero Jr. interfered and Mysterio was hit with one of the tag belts Torrie Wilson defeated Dawn Marie in a Bra & Panties match Booker T & Rikishi defeated WWE World Champion Brock Lesnar & Matt Hardy when Rikishi pinned Hardy with the Rikishi Driver after avoiding the Twist of Fate I'd forgotten half these matches, though curiously I could remember all the participants in the 6 man tag, including the finish.

Lethal and Creed have tagged previously and are undefeated as a team (vs Bashir/Petey, the MCMG and Tanahashi/Sonjay) so it's not a totally random pairing. Plus, out of the existing face teams, I'd rather see them vs Beer Money than 3D or Morgan/Abyss, so it's not a total loss.

Pontiac Region 1 Hulk Hogan vs. Andre the Giant (III) 9 Bret Hart vs. Bob Backlund 12 Brainbusters vs. Strike Force 13 Randy Savage vs. George Steele 3 Hulk Hogan vs. Sgt. Slaughter 6 Wrestlemania 2 Battle Royale 7 Rick Rude vs. Ultimate Warrior 2 Ultimate Warrior vs. Randy Savage Atlantic City Region 1 Hulk Hogan vs. Randy Savage 8 Undertaker vs. Jake Roberts 4 Diesel vs. Shawn Michaels 12 Big Boss Man vs. Mr. Perfect 3 Randy Savage vs. Ric Flair 11 Rockers vs. Barbarian & Haku 2 Razor Ramon vs. Shawn Michaels 7 Demolition vs. Andre the Giant & Haku Toronto Region 1 Ultimate Warrior vs. Hulk Hogan 8 Randy Savage vs. Crush 12 Demolition vs. Powers of Pain & Mr. Fuji 13 Twin Towers vs. Rockers 6 Mega Maniacs vs. Money Inc. 14 Owen Hart & Yokozuna vs. Smoking Gunns 2 Owen Hart vs. Bret Hart 7 Nasty Boys vs. Hart Foundation New York City Region 1 Ricky Steamboat vs. Randy Savage 8 Hart Foundation & Danny Davis vs. British Bulldogs & Tito Santana 4 Hulk Hogan & Mr. T vs. Roddy Piper & Paul Orndorff 5 Lawrence Taylor vs. Bam Bigelow 3 Randy Savage vs. Ted DiBiase 6 Bret Hart vs. Roddy Piper 2 Bret Hart vs. Yokozuna (X) 7 British Bulldogs vs. Dream Team Houston Region 1 Steve Austin vs. The Rock (X-7) 8 Edge vs. Mick Foley 4 Hulk Hogan vs. Vince McMahon 12 HHH vs. Owen Hart 3 HHH vs. Chris Jericho 6 Shawn Michaels vs. Chris Jericho 2 HHH vs. The Rock vs. Mick Foley vs. Big Show 7 Edge & Christian vs. Hardy Boyz vs. Dudley Boyz (2000) Seattle Region 1 Shawn Michaels vs. Bret Hart 8 Undertaker vs. Kane (XIV 4 Rey Mysterio vs. Randy Orton vs. Kurt Angle 12 Shane McMahon vs. X-Pac 3 Batista vs. HHH 6 Undertaker vs. Ric Flair 2 Steve Austin vs. The Rock (XV) 10 Christian vs. Chris Jericho Chicago Region 1 Bret Hart vs. Steve Austin 9 Kurt Angle vs. Chris Benoit 4 Eddie Guerrero vs. Kurt Angle 5 Shane McMahon vs. Vince McMahon 3 John Cena vs. HHH 6 Kurt Angle vs. Shawn Michaels 2 Chris Benoit vs. HHH vs. Shawn Michaels 7 Undertaker vs. HHH Anaheim Region 1 The Rock vs. Hulk Hogan 8 Money In The Bank (XXI) 4 HHH vs. Booker T 5 Edge & Christian vs. Hardy Boyz vs. Dudley Boyz (X-7) 3 Brock Lesnar vs. Kurt Angle 6 The Rock & Mick Foley vs. Ric Flair, Batista & Randy Orton 2 Steve Austin vs. Shawn Michaels 7 Chris Benoit vs. Chris Jericho vs. Kurt Angle

NORTHERN DIVISION (16) Robert McCall - The Equalizer (9) Brother Mouzone - The Wire (12) The Incredible Hulk (4) Vern Schilinger- Oz (11) Escobar- Nip/Tuck (14) Joe Rogan - Fear Factor/Inside the UFC (7) Roland "Wee-Bay" Brice - The Wire (2) T-Bag - Prison Break SOUTHERN DIVISION (1) Vic Mackie - The Sheild (8) Al Bundy-Married with Children (5) Lucius Vorenus - Rome (4) B.A. Baracus - A-Team (6) Dexter Morganr-Dexter (14) Jack Malone - Without a Trace (7) The Beast - Angel (2) Simon Adebisi-Oz EASTERN DIVISION (16) Sam Beckett - Quantem Leap (9) George Hearst- Deadwood (12) Tommy Gavin - Rescue Me (4) Titus Pullo - Rome (11) Big Dan Dority- Deadwood (3) Omar Little - The Wire (10) Dr. Gregory House - House M.D. (2) Al Swearengen - Deadwood WESTERN DIVISION (1) Tony Sorpano-The Sopranos (9) Hank Scorpio - The Simpsons (12) Curtis "Lemonhead" Lemanski - The Shield (13) Rupert Giles-Buffy (11) Duncan MacCloud-Highlander (14) Johnny Drama - Entourage/Viking Quest (7) Marlo Stansfield - The Wire (2) Ryan O'Reily - Oz

Great film and certainly the one that saved Clooney's move to the big screen after some real stinkers (Peacekeeper/Batman & Robin/One Fine Day)

Just realised we've got this far without any mention of "THERE'S A WOMAN IN THE MENS BATHROOM!" Gorilla & Bobby on Adrian Adonis: Gorilla: He's quite lethargic. Bobby: And slow.

This movie exists. It's a 1938 film with James Cagney. You're thinking of "Angels With Dirty Faces" with Cagney and Pat O'Brien. The "Home Alone" movie was an homage to that

"Angels With Filthy Souls" from Home Alone "Hey! I tell you what I'm gonna give you, Snakes. I'm gonna give you to the count of 10 to get your ugly, yellow, no-good keister off my property before I pump your guts full of lead! One, two, ten! (rapid machine gun fire) Keep the change, ya filthy animal!"

DCMaximo replied to Gary Floyd's topic in Music

"Chasing Cars" by Snow Patrol, the kind of bland nothing of a song, where you just knew the video would be some over-wrought nonsense. In this case, the singer lying down in the pouring rain. Just awful Also: "Fill My Little World" by the Feeling (utter drivel, although "Never Be Lonely" sounded like ELO, and thus was pretty cool) "I Don't Feel Like Dancing" by Scissor Sisters (horribly cynical faux-disco for people who don't like music) "Smile" by Lily Allen (crap pop-reggae that managed to fool people into thinking it was decent because Allen slagged off some crap indie bands like the Kooks)

DCMaximo replied to vivalaultra's topic in Music

1. James Dean Bradfield-The Great Western 2. Jarvis-Jarvis 3. Morrissey-Ringleader Of The Tormentors 4. Bruce Springsteen-The Segar Sessions 5. Butch Walker And The Lets-Go-Out-Tonites - The Rise And Fall Of... 6. Razorlight-S/T 7. Paolo Nutin-These Streets 8. The Young Knives-Voices Of Animals And Men 9. The Ordinary Boys-How To Get Everything You Ever Wanted In Ten Easy Steps 10. Clap Your Hands Say Yeah-S/T

Damn, that was quick. Yes it is Scotty Anton

OK, three clues: 1. He is a former WCW tag team champion 2. He turned heel on Rob Van Dam in 2000 3. He held the World Heavyweight title for Dusty Rhodes' Turnbuckle Championship Wrestling

I think I read somewhere that Kane was born in Spain and he's held the world, tag, IC and hardcore title. Is it him?

DCMaximo replied to Hank Kingsley's topic in Music

"Merry Christmas Everyone" by Shakin' Stevens makes me incredibly happy, with special mentions to "Merry Christmas (I Don't Want To Fight Tonight)" by the Ramones, "Oi To The World" by the Vandals and "Lonely This Christmas" by Mud. Oh, and "Goblin In The Office (Naughty Christmas)" by Fat Les...fucking brilliant

Tony Schiavone's greatest moment: "We have seen the end of Hulkamania... and Hulk Hogan, you can go to hell. Straight to hell!"