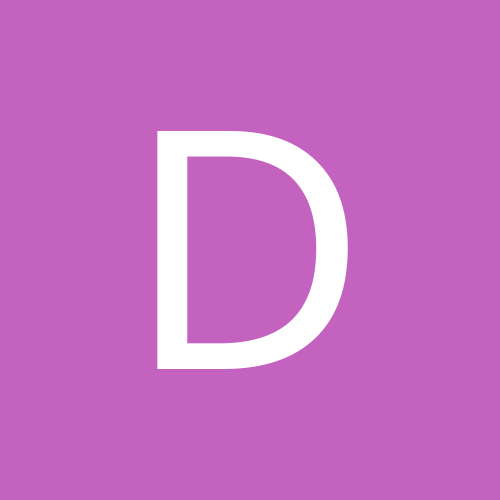 Content count

1426

Joined

Last visited
Everything posted by DCMaximo
After being released by the WWE, I remember reading that Billy Kidman was taking a break from wrestling having lost his passion for it. I heard nothing else until I read a story in the Daily Star (about his rediscovered love of wrestling) to promote his match at FWA NOAH Limits 2 against Jonny Storm and Jodie Fleisch, which was a great match by all accounts (PowerSlam even wrote "Watch out TNA, Billy Kidman is back!"). I also know he had a well-received match for RQW against Robbie Brookside, but those aside, I know nothing of his recent matches. Is he still bringing the goods? How often does he actually wrestle? And how come he can still call himself Billy Kidman if the WWE owns the right to that name (as stories reported when he was released)

DCMaximo replied to Giuseppe Zangara's topic in Music

DCMaximo replied to Toshiaki Koala's topic in Music

Get Cape.Wear Cape. Fly Terrorvision Various (just for the "impossible to find on the internet" factor) A (ditto) My Life Story the Artic Monkeys OPM

Today: "Pink Moon" by Nick Drake "Room On The 3rd Floor" by McFly "Gold Medal" by the Donnas

"The Great Western" by James Dean Bradfield "OKGo" by OKGo "Full Moon Fever" by Tom Petty

"Dead From The Waist Down" by Catatonia

I remember a guy called Pat Rose from early 90's WCW, just a big fat lad with a tache. I always wanted him to get in some offence, never happened tho.

"That's No Way To Tell A Lie" by James Dean Bradfield

DCMaximo replied to Damaramu's topic in Music

Faster by the Manics Stay Beautiful by the Manics Same Ol' Situation by Motley Crue Freddy Kreuger by Reuben Revolution by Liberty 37 When We Say by Liberty 37

So I just bought a job load of wrestling off eBay and, along with various TNA, ROH and CZW stuff (along with the first Nitro), was a DVD just titled Reslo, which seems to be a Welsh wrestling company, complete with Welsh commentary. The first match is Johnny Saint against Mike Jordan and it's great, full of the mat wrestling spots that Nigel McGuiness and Chris Hero use. The second match is a womans match with Klondyke Kate against some other lady and again, it's pretty good. I was wondering if anyone knew anything about Reslo, it's other wrestlers, classic matches, when it ran etc and if the rest of it is worth tracking down. Thanks for your assistance guys.

DCMaximo replied to cbacon's topic in Music

Morrissey-Ringleader Of The Tormentors That said, I'm really impatiently waiting for The Great Western by James Dean Bradfield to come out.

"Ten Great Songs And An OK Voice" by Jimmy Nail Bought solely for his cover of "Once In A Lifetime" (which is much better than it should have been), features a few decent covers. Jimmy Nail singing "Walking On The Moon" in a swing style is weird on so many levels "The Original Electro Album" by Various Artists £4 from Asda. Lots of great stuff here by Ultravox, Simple Minds, Talk Talk etc, but Thomas Dolby's "She Blinded Me With Science" is absolutely fantastic and worth the purchase alone "Greatest Hits" by ZZ Top Another cheap Asda purchase. Obviously ace "Teen Dance Ordinance" by A Much, much better than "Hi-Fi Serious" and one of the few times a pop-rock band has grown up whilst still being fun. "Better Off With Him" is catchy as hell.

I was watching WWF World Tour earlier and the first match was Jimmy Snuka, seemingly right at the start of his comeback, against Boris Zukhov in a singles match, which is surprisingly decent. A few things stood out as strange. Firstly, Boris was being managed by Jimmy Hart, not Slick, who had managed the Bolsheviks. No mention of Nikolai or their team was made by the commentators. Boris got a lot of offence in, dominating Snuka, which seems odd for Superfly's comeback. It almost seems like they were preparing Zukhov for a solo run, of which I have no memory. Can anyone shed some light on this

Going back to my answer of the Rougeaus, the Quebeccers were a decent team, and tag champs, who no-one ever mentioned. Their double teams were great fun, they managed to drag Men on a Mission to a watchable match at WMX and they complimented each other well, Jacques as the quicker, more technical member and Pierre as a great highflying big man. Their later run as the Amazing French Canadians was patchy, but "We're not mounties", Johnny Polo-managed Quebeccers were great.

Styles/Daniels at International Showdown was pretty great, as was the Scorpio/Tighe/Williams vs Misawa/Tiger Emperor/Ogawa main event. While not in the same league, Robbie Brookside carrying some local fat lad in Leamington to a decent match was pretty fun too.

"Stay With Me" by Whitesnake

Down With Love Three Kings Confidence Rules Of Attraction

DCMaximo replied to Special K's topic in Music

Seeing Mansun live was kinda strange, as live they cast off their more restrained side and became this really fun punky mess. Songs like "Closed For Business" became really beefed up and the band were clearly having fun, throwing in b-sides like "K.I.S.S.I.N.G." at random. Great stuff

DCMaximo replied to Hank Kingsley's topic in Music

"Gigantic: A Tale Of Two Johns" is a really good They Might Be Giants documentary, really helped by the strong list of collaborators and the fact that both John's come across as funny, likeable guys

If we're including indies, then the All-Star Wrestling show I saw in Leamington had plenty, the worst being "Brooklyn Brawler" Julio Torres vs Kid Cool. The only memorable thing about it was Brawler yelling "YEAH!" in between every move. Like a horrible imitation of wrestling. As for the WWE, seeing the hot 6-man match of Rev D-Von/Ron Simmons/Crash Holly vs Chuck Palumbo/Bill DeMott/Shannon Moore at a house show in Sheffield wasn't really a highlight

There was a show in July 2003 which opened with AMW vs Daniels + Skipper in a cage, followed by Kazarian/Sabin, both of which were nudging ****+, so that show's worth hunting down

"How Can You Like Him?" by Paul Westerberg

DCMaximo replied to Mr. S£im Citrus's topic in Music

Nick Cave covered Pulp's "Disco 2000" for a Pulp b-side that was really good. I also have nothing but love for Menswear covering "Can't Smile Without You" Also the Manics did great versions of "White Christmas" and "Didn't My Lord Deliver Daniel", which are both on "Lipstick Traces"

DCMaximo replied to Giuseppe Zangara's topic in Music

MORRISSEY 1.Your Arsenal 2.Southpaw Grammar 3.Vauxhall And I 4.Ringleader Of The Tormentors 5.Bona Drag 6.You Are The Quarry 7.Malajusted (haven't heard Kill Uncle or Viva Hate yet) WILCO 1.Summerteeth 2.Being There 3.Yankee Hotel Foxtrot 4.A Ghost Is Born THEY MIGHT BE GIANTS 1.John Henry 2.Mint Car 3.Factory Showroom 4.Lincoln 5.The Spine 6.Flood 7.Apollo 18 8.NO!

Totally forgot Windham and Rhodes, I remember marking out bigtime when they beat Williams & Gordy for the WCW title. It was just after ITV started showing WCW in the UK and Windham was my favourite wrestler at the time. Great team.