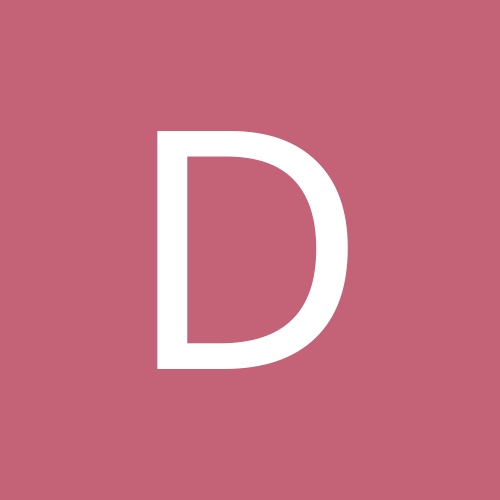 Content count

2

Joined

Last visited
Everything posted by Dear Leelee
As of 11 May 2009, I believe it is safe to say that forums.thesmartmarks.com, is dead. I have single-handedly conquered the Crotch Pit of the Internet. A land formerly inhabited by useless idiots with no social skills. Thank Allah they won't reproduce. I wish the end result was me stabbing each and every one of you to death, in an effort to improve our world. No, I'd stab your mothers' cunts before you were born, for raising such hellspawn. But, this was the next best thing. For everyone who thought their E-Dick was the biggest in their repeated efforts to keep me down... fail. When Leena wants something, Leena gets it. Has always been the case. And always will be. I have the biggest E-Dick. I'm the fucking Queen. Fuck each and every one of you. Leena wins. The end.

I'd like to quote two posts: I'm just a shy, nerdy girl. A girl that wasn't used to the stupid attention she received here, and didn't understand it. That stupid attention changed the person that I am. We both went too far in our endeavors. This entire board has strayed from the real people they are. I'm a bitch thirsting for more of your unnecessary attention, and you're all circle jerking cocksuckers. We're all horrible. And that is why forums.thesmartmarks.com is dead. Fin.

That was from my obviously pugnacious annual voting post. godthedog has been against me here forever, so I played into that. But, he usually does so intelligently, and is a good poster. Spricket24 is everything that is bad about YouTube. And she's all makeup. I'll take Ms. Epley over her anyday. Along with Mr. Cromartie and who if I remember correctly, her brother. Also, why was there some kid drinking alcohol at a high school reunion? Nevermind, you can't post here again anyway. The final paragraph reminds me of Adventureland. Loves. I'll check out the Cracked forums. Hopefully, I'm not banned too soon.

No, I never disliked him. I probably wouldn't have had him that high, but he was a good troll in his day. You don't seem to accept that some of the posters you like here (Byron, SJK) are part of the 'I'm cool, ur not' crowd that you previously mentioned. I have no tolerance for kids doing group faggotry shit like SJK is known for. This reasoning doesn't make sense. I mostly used the Ryechnaia account in Sports. Most of the folks there don't follow the stupid bullshit on the bottom of the board. Even if so, I can't think of any regular posters there that would have any reason to dislike me. So, the answer is unequivocally yes. And it only got worse when Keiper, who openly hates women because they don't wuv him, became their all-knowing Google master. Also: TaigaStar, early Kristianna before she only stuck to the wrestling forum where nobody cares. I stand by my comment. You didn't dig back very far. Three quality posters.

I'm no longer the owner. It's still funny that people rip Paul for scamming Adminbot and never seriously wanting to be a mod, yet Smues actually pays to be a mod and he's a great guy because he sucks the right people's dicks. This board is 100% faggots.

Oh, noobs that so want to be accepted. Lolz.

Delicious. I should print this post and eat it.

forums.thesmartmarks.com being put out of its misery.

*gives Bruiser Brody attention*

That will likely happen in 5 weeks. But, with Adminbot, who knows. E-mail the reject and beg him to stop the pain:

[email protected]

DRAFT ANALYSIS AND RATING. ROUND 1: I agree with 9/10 of these selections. I thought Edwin would be higher. Value: Princess Leena. BUST: Sensei John Kreese. I disagree. My expertise in "male-dominated" topics is why the majority of the fags who've actually communicated with me, can't stand me. This place and video game boards. Truly the crotch rot of the Internet. Even /b/ is more accepting of females that don't post their tits. ROUND 2: We know we disagree on pbone. I wouldn't have him drafted. Carnival is intelligent and a decent nigger, but he insists on being a shitty poster. Otherwise, acceptable. Value: The Man in Blak. BUST: pbone. ROUND 3: Now we're getting into posters I'm not that familiar with. Nothing egregious here, except for the lame Asian gimmick. Value: panthermatt7. BUST: zhangmeijie. ROUND 4: Here's where you obviously stopped trying and took whoever is still semi-active here. JST never posts here outside of the e-feds. I just made him a mod because he's a friend and he asked (and the humor of him still being a mod under the main purple queer ) I'm eagerly awaiting for what the 100th and final post will be.

Why is this funny? Because your favorite troll lurked on another board and copies things for his pathetic buddies? Because I mock TSM for being misogynistic?

Expectations were exceeded. Land of the Lost has defeated Miss March as the worst movie of 2009. The main point of mocking of Land of the Lost is that I have no clue who the targeted audience was. Besides adult Will Ferrell fans, I guess. Which obviously need to be massacred. Millions of dollars will be lost due to pure ineptitude. Also, I saw The Girlfriend Experience starring my porn heroine, Marina Hantzis. Sasha can really act! Too bad she's drank milk from females' assholes and will obviously die soon.

Style #1: I think that "style" is already dying. I'm not completely against it, but the T must be well-fitted with classic and matching colors. #2: Trash. Shoot them. #3: Too much contrast there. #4: Nice. The joker hat handkerchief needs to go. #3 and #4 have gross hair. It saddens me that long, unkempt hair is the "style" today.

Fake, ridiculously large, veiny tits. No thx. The first two are acceptable. I take umbrage to Raven Riley being called a porn star. She may be extremely attractive, but her and her buddy Liz Vicious need to stick to softcore if they insist on not even trying. I'd use the flash sites, but they're mostly shit. And I like good quality since my connection doesn't suck anymore. Lately, I've been using my Hustler and Naughty America passes. PureTNA/Empornium for my amateur needs. JJ.am for filthy Anon ephebophilia. As long as they're removed. I hate when girls keep something on. Especially when it's to hide a tattoo and/or fatness. Fuck yes. Another thing, I've never understood why shower sex is mostly for lesbians. Fucking in warm water is the best feeling. That's fine. But, I loathe gagging. Especially when Marina Ann Hantzis hacks like a pint of phlegm. My favorite. So many fantasies there. Any nun porn I see is with old ladies... Agreed. This is why I'm not into lesbian porn. A lack of action. I'm just not attracted to males and females that are too dark. Same with most Azns. And we know about my irrational fear of black penis. I don't know if I've seen any. I love most Indians, though. Hate fake tits with 6 inches of cleavage. Yuck. This is the main reason I do not care for porn from 1980-2000. Awful tit jobs. More than you know. There's reason why any remotely attractive girl can make a good buck being a camwhore these days. As for how porn DVD and such sell, that utterly confuses me. If you know about most of the girls today, you have to be online. But, I guess it's similar to Photoshop being a financial success... there will always be clueless dopes out there. I will now rub to Ms. Alyssa Hall. xoxo.

Concurred. Brody is yet another case at TSM of a wasted good poster. He's a wrestling expert, and connects with his humor. But, a couple of the "popular" shitty elitist fags finally accepted him because they giggled at his appearance, and he has to suck their cock.

http://forums.thesmartmarks.com/index.php?act=Stats lulz I knew I should have deleted the e-feds. And let The Pit deal with such faggotry.

Reviews are saying Land of the Lost is probably the worst movie of the year. Therefore, I can't wait to watch it. Half the pics aren't showing. Czech must be some very nerdy looking jazz band art fag, with huge thighs. Cheech must look like Michael Schur. Or, since he's from around Seattle, one of the other zipperhead writers from FJM. 909 posted his pic a few times. He's fug.

The stats are interesting. Despite posts being down significantly... unique views are still over 100 per hour. Back in the last month or so of the KliQ'z reign, the average was usually 120-130 during the day. Take into account that was Wrestlemania time, and now we're near summer in the Eastern US, hmm... So, this suggests the usual faggots still read this place on a regular basis, but won't post because "They won't like me!!". Or, this board was just always reliant on wrestling fans googling shit that led to here. Probably both. It's unfortunate that this place is run by the retarded Adminbot, or it could succeed. As long as the views are decent, he won't give a shit though. Oh well.

Bumpo for my pleasure. Leo's butthurt was worth the $50 itself. Too bad the original thread is gone, though.

I kinda regret giving up my post, because I can't delete the ONE thread in the Sports forum. It's so sweet seeing those fucktards scurry away.

K'Naan has grown on me since the draft. Black Eyed Peas and Lady GaGa are proof that if something is popular, it is garbage. This is true for all genres. Music, sports, television, politics...

About new island countries: I'm sure there will be financial benefits (I'm far from an economic expert), but I think the writer is incorrect in assuming it will be simple to obtain country status. There's unrecognized areas like Pridnestrovie and Northern Cyprus that fall within those guidelines with a much larger population, area and support. And I'm sure larger nations are well aware of the potential dangers of this. But, I'm all for more vacation areas in the Persian Gulf. Let's keep 'em cheap, though. And less ancient Mohammedan beliefs. I don't understand your synopsis concerning Doubt.

33 user(s) active in the past 15 minutes Active Users 33 guests, 0 members, 0 anonymous members Gg

I have Alyssa's scene from Barely Legal #88. Her body is excellent. Fit and thin, with ample breasts and bottom. The face leaves a little to be desired, but she's quality. Demi is too cute in that pic. I may have been wrong about her potential. I guess Matthew wants us to leave here, and remove 20% of TSM's user base.