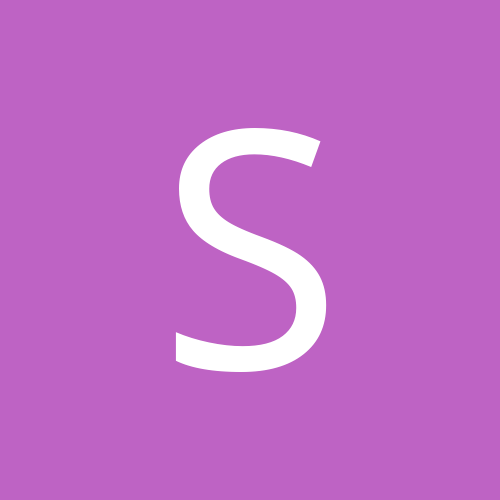 Content count

516

Joined

Last visited
Community Reputation
0
Neutral
About SilverPhoenix
Rank

Renji says "Sorry About your Fucking Luck!"


Birthday

02/05/1981
Contact Methods
AIM
Website URL

http://www.livejournal.com/users/silverphoenix

ICQ
Yahoo
SilverPhoenix replied to Bored's topic in Sports

It's fucking Kansas. They have the attitude that they're college basketball royalty, which means they feel they're entitled to the best of everything. It also means that once a coach is hired, he may not leave until he's either fired or he retires. There is no "moving on" from Kansas, and if you do, then you are public enemy number 1, like Roy Williams.

SilverPhoenix replied to SilverPhoenix's topic in Sports

Don't worry your pretty little head over me, Beastliner. I'm fine. I'm just not going to continue shitting up the forum by fighting you over this crap Now as for why I changed my signature and all that other stuff, it's just to remind that this shit doesn't really matter. It's just a message board on the Internet, and I'm not going to take it seriously. Now before I put you on ignore, I have one last question for you... Are you done?

SilverPhoenix replied to SilverPhoenix's topic in Sports

Okay, I grow tired of this shit. Beastliner, if my error makes you so damn upset, you can start the new thread, okay? Cause I'm not going to let this thread degenerate any further. I'm out.

SilverPhoenix replied to SilverPhoenix's topic in Sports

Well, sorry for getting that wrong, but was that fucking necessary? Still, thanks for the grammatical correction, asshole.

SilverPhoenix posted a topic in Sports

?Who's going to advance, and who is going home? It's that time of year folks. The brackets have been set, the seeds given out, the at large invites have been received, and the bubble teams have either celebrated or are still crying. However, 4 days from now, this isn't going matter. In 4 days, the greatest show on earth begins with the NCAA Tournament. 4 whole days of some of the best College Basketball you'll see all year. 4 days of domination. 4 days of upsets. 4 days of High Drama. 4 days that make watching sports worth it. The time for talk is over. It's Showtime!!!

And I was wrong. Good for Baylor. They deserved it.

Baylor got the shaft. The team that always get shown first before the final bracket NEVER makes it.

Butler got robbed. They should've been 2-3 seeds higher.

They went for over 70% in the CUSA tourney. If that translates to the National Tourney, then their major weaknesses is gone, and that'll make them a very good Final Four Candidate.

Still bitter about Hofstra's 2006 snub.

I want to see Kentucky out, just to see the meltdown that would ensue on Catspause and the epic 4Chan Thread that will be started. As for the other teams in question.... Ohio State - It'll make me happy if they're left out. Villanova - As a Big East Fan, I want them in. As someone who tries to be as fair as possible...They should stay home. Especially after St. Joes loss in the A-10 Final. Arizona State - They need to be left out. Seriously, they need to get the fuck out. Illinois State - I would love to see them in, but that 30 point blowout is just too fresh.

I said it last week on another board, and I'll say it again. Kentucky was in barring a trap loss in the SEC tournament. Lo and behold, Georgia is that potential trap loss. If Kentucky loses, it gives the committee every reason to leave out the Wildcats. Otherwise, Kentucky becomes too strong.

Nope, because Joe Lundari STILL has ALL 3 Pac-10 Bubble Teams in. Seriously.

Doug Gottlieb brings the LOLs, and that's about it. I can't wait till his next burial of West Virginia, despite winning today.

Now Villanova is in a do or die game on Thursday, aganist Georgetown. Win and you're in. Lose, and you're a #1 Seed, in the little dance. Dayton also won their game aganist St. Louis in overtime. Dayton needs to win aganist Xavier to have ANY shot at the Big Dance.