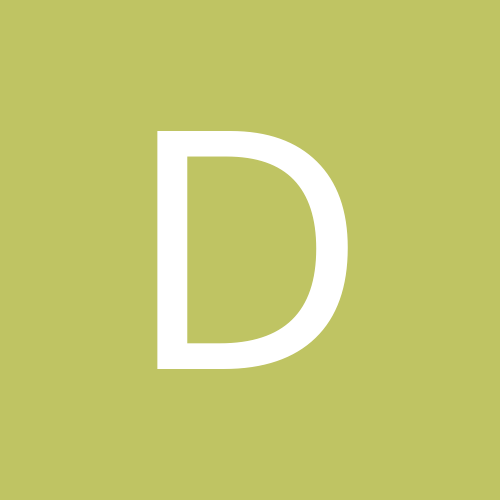 Content count

3823

Joined

Last visited
Brad Miller is suspended for the first 5 games of the upcoming season for violating the league substance policy.

The Clippers should be forced to no longer be an NBA franchise. Just a disastrous offseason if Brand does indeed leave. The Clippers should just move to Seattle and takeover the Sonics. Still won't matter because Sterling and Baylor will be there fucking things up to no end.

I'd want them to get a PG, but from the sounds of things, Westbrook and Augustin will be off the board by the 12th pick. I've heard Anthony Randolph in a couple of late mock drafts, and while I'm intrigued by his upside, I'm scared of his bust potential. Donte Green and Darrell Arthur don't hurt my feelings, but I'm not very excited by either of them except they are both athletic, something the Kings sorely need. I'd love for Joey Dorsey to fall to the Kings in the 2nd round because he is exactly what the Kings need, but I've heard he might early 2nd.

If the Sacramento Kings draft Roy Fucking Hibbert with the 12th pick, I will quit the Kings. Fuck that pick.

Obviously Boston still have the upper hand, but there are outside forces at work here that could push this to a 7th game. Are the Celts still in LA? I read somewhere they aren't flying back until Tuesday morning. Bad move if true. Then we have Ray Allen leaving the team early because of a health issue with one of his children. He was just getting back into the groove of things mentally and now this. Rondo's ankle is better, but not playing well (that may change with game 6 in Boston). The biggest factor is Kendrick Perkins health. If he can give them 20-25 minutes, they will be in good position. If Perkins can't go or gives them less than 10 minutes, we're looking at a potential Game 7. Gotta look out for the Celts reserves, they should play much better at home. The Lakers will try to put themselves in position to take these games, but I think it'll be more about the Celtics giving the game/s away rather than the Lakers taking it them.

Not sure about the Celts buying a title, that's way off. However, one story not covered a lot in the Finals is how both Finals teams took stud players (Garnett and Gasol) in exchange for NBA BUTT trash. (Al Jefferson is the only player with a future in any of those deals) Nice to know the only way to win in the league now is to swindle talent away.

I read this remote possibility somewhere, but wouldn't it be uber fucked up if ... I could see the writers for this show doing something like that, but after reading a couple spoilers, it doesn't look like it's headed in that direction.

Here is a potential problem for Michigan voters... http://politicalticker.blogs.cnn.com/2008/...on-in-michigan/ WASHINGTON (CNN) – Democratic leaders in Michigan are urging supporters of John Edwards and Barack Obama, who are not on the ballot in the state, to vote "uncommitted" in the January 15 primary – a move that could create an unexpected headache for Hillary Clinton's campaign. Clinton is the only major presidential candidate who did not pull her name from the Michigan ballot after the national party penalized the state for scheduling the vote in mid-January, rather than later in the cycle. The national party voted to strip Michigan of delegates as a penalty, but party leaders in the electoral-vote rich state have expressed confidence that they will be seated at the convention. None of the candidates, including Clinton, will be campaigning here, and none have authorized write-in campaigns – which means that, under state law, their supporters cannot cast write-in votes for any of them. But if at least 15 percent of the voters in a congressional district opt for the "uncommitted" option rather than voting for Clinton, delegates not bound to any candidate could attend the national convention – a development that could allow Edwards or Obama supporters to play a role in candidate selection there. In this cycle, more than in recent campaigns, the delegate count may prove important. Narrow losses – which still add to a candidate's delegate total – could keep more than one presidential hopeful in contention. "For the first time since 1988, this is a delegate race," Clinton aide Howard Wolfson told reporters Wednesday. A new group, Detroiters for Uncommitted Voters, is launching a grassroots campaign to promote the "uncommitted" option. The Detroit News reported Thursday that Democratic Rep. John Conyers and his wife, Detroit City Councilwoman Monica Conyers, said they will launch ads calling for "uncommitted" votes if there is no other way to register support for Barack Obama. The option is also being endorsed by Sen. Carl Levin of Michigan, and the state's Democratic Party Chair Mark Brewer as a way for Democrats who do not support Clinton to participate in the vote. Neither man has endorsed a presidential candidate. –CNN Associate Political Editor Rebecca Sinderbrand All you Michiganites, vote "uncommitted", eh?

Dangerous A replied to Jorge Gorgeous's topic in Sports

Fuck. That's all I can muster. Been a Redskins fan since I was 5. Ain't never seen anything like this in regards to my team.(I am aware of the Darrent Williams situation, another fucked up scenario)

According to F4W website, the show did a 3.1 rating. Internally UFC and Spike were predicting a 1.9. This blew away expectations by a large margin. Here is the Spike press release.... "UFC 75" ON SPIKE TV IS THE MOST WATCHED UFC EVENT IN HISTORY 4.7 Million Viewers Tune In To See First Ever UFC Title Bout On Spike TV Fight Card Outdrew Everything Else On Television With Young Men On September 8 Including College Football And NASCAR New York, NY – September 11, 2007 – The first ever UFC title fight on Spike TV drew a staggering 4.7 million viewers on Saturday, September 8 (9:00pm-12:11am) making it the most watched UFC event ever and the most watched mixed martial arts event ever in North America. The "UFC 75" telecast emanating from the O2 Arena in London, England peaked at 5.6 million for the bout between UFC light heavyweight champion Quinton "Rampage" Jackson and PRIDE champ Dan Henderson. The fight card drew more Men 18-34 and Men 18-49 than anything else on television, broadcast or cable on September 8, including heavy sports competition from college football on ABC and ESPN, NASCAR on ABC, and the U.S. Open Women's Final on CBS. "The ratings are further proof that the tide in American sports is changing," said Kevin Kay, General Manager, Spike TV. "Young men, who constitute the Spike TV core audience, prefer the incredible action and athleticism of the UFC to more traditional sports." "We're very proud to have added to the rich history of sports in London with this watershed mixed martial arts event," said Dana White, UFC President. "Not only did UFC 75 showcase the bout that unified the 205 lb Pride and UFC titles, it did so in front of a record breaking crowd at the O2 Arena in London, and in front of the largest U.S. audience to ever tune in to an MMA card during its Spike TV telecast." "UFC 75" on Spike TV scored 2,503,000 Men 18-49 compared to 2.3 million for Oregon vs. Michigan on ABC; 2.1 million for NASCAR on ABC; 1.3 million for Virginia Tech vs. LSU on ESPN; 1.3 million for Notre Dame vs. Penn St on ESPN, and 546,000 for the U.S. Open Women's Final on CBS. "UFC 75" on Spike TV scored 1,622,000 Men 18-34 compared to 1.2 million for Oregon vs. Michigan on ABC; 717,000 for NASCAR on ABC; 656,000 million for Virginia Tech vs. LSU on ESPN; 687,000 for Notre Dame vs. Penn St on ESPN and 190,000 for the U.S. Open Women's Final on CBS. Overall, the Spike TV telecast drew a 3.1 rating (3.0 million homes), 5.7 Men 18-34 (1.6 million), 4.5 in M18-49 (2.5 million), and 6.2 rating in M25-34 (1.0 million). Jackson won a hard fought, five round, unanimous decision over Henderson to unify the UFC and PRIDE titles in the 205lb weight class. The night's action also featured a hotly contested three round battle between former The Ultimate Fighter 3 teammates Michael "The Count" Bisping and Matt "The Hammer" Hamill, with a split decision going to Bisping. Frenchman Cheick Kongo and Mirko Cro Cop went head to head in a battle of feared kickboxers, with Kongo earning a unanimous decision after three rounds in the Octagon. The action-packed undercard also featured Nebraska native Houston Alexander winning his second straight UFC bout in stunning fashion, knocking out his opponent Alessio Sakara in just over a minute into the first round, and surging welterweight contender Marcus "The Irish Hand Grenade" Davis extending his UFC win streak to six after submitting Paul Taylor via arm-bar in the first round of their match-up. Spike TV is the exclusive cable television home to the premier mixed martial arts organization in the world, The Ultimate Fighting Championship®. The sixth season of the highly-rated reality series, "The Ultimate Fighter," featuring UFC welterweight champion Matt Serra and former champ Matt Hughes as coaches, premieres Wednesday, September 19 at 11:00pm ET/PT. Spike TV is available in 93.6 million homes and is a division of MTV Networks. A unit of Viacom (NYSE: VIA, VIA.B), MTV Networks is one of the world's leading creators of programming and content across all media platforms.

In accordance of WWE's M.O. where you have talent job and/or get humiliated in front of their home crowd, then yes, No Mercy sounds about right for Punk to drop the title. They'll probrably have him do a stretcher job/post match angle. You know, for the fans.

A Flair-Danielson match would be fine, assuming we are talking about a healthy Danielson. He'd be able to carry Flair and both men would be smart enough to know how to work in Flair's limitations and still give the fans something to appreciate. Flair-Misawa would be a mess. Both men were masters at what they did, but their styles are contrast too much in my opinion for it to work.

Where is the number 30 coming from?

I've had DirecTV for about 3 years now and haven't had any problems with the channels or packages they offer. Their prices are great as well. (heard Dish Network's are even better). The only thing I'd say is not to get Satellite if you live in a really, really windy area. Sometimes a ton of wind and rain can affect the service, but it has to be very bad. I live in the Bay Area and we get a fair share of wind and I can count on one hand the times I've had problems due to rainy/windy weather.