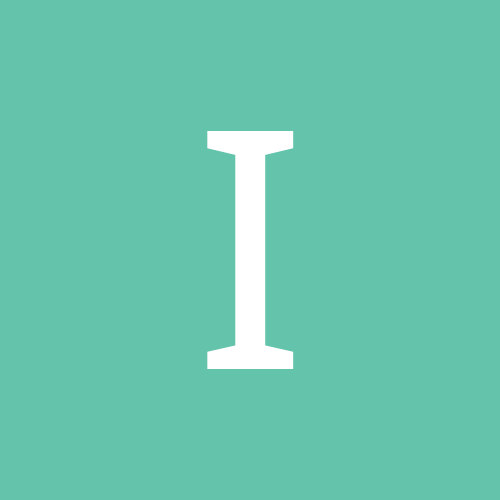 Content count

239

Joined

Last visited
Community Reputation
0
Neutral
About imajackoff?
Rank

I just need to be held.

I'm getting this odd feeling that Anderson may lose tonight. I'm not too sure how seriously he's taken this fight and was pretty disappointed that he let the Cote fight go to the 3rd round.

Yeah.... what the hell, no Strikeforce: Shamrock v. Diaz thread?? Good show. I never expected Diaz to win the fight with strikes the way he did. Great showing by Nick. I'm not sure how much Frank has left. Fight of the night was Smith/Radach. Awesome! Excited for the June 3rd Lawler v. Sheilds fight.

Finally got around to seeing Let The Right One In. Outstanding!!

I was surprised to see Adventureland only finish 6th, then I noticed that it was playing on about half as many screens as F&F.

Loved these last 2 episodes. Idris Elba rules.

That was quite a mauling by Brown. Makes the rematch with Faber that much bigger.

Yeah, the doc portions are my favorite aspect of these dvds. Whenever I re-watch one, I'll usually watch the doc, then a few matches.

I didn't realize the show was returning, or that it was changed to Friday nights until I saw that it was on my DVR. Friday night is where they send shows to die. I would really be pissed about that if this last show wasn't so bad. The "Dawson Creek" style Kyle Reese was really too much for me to handle. Worst episode of the series.

imajackoff? replied to EVIL~! alkeiper's topic in Sports

Look at the first half of their careers. Frank Thomas from 1990-1997 was one of the greatest pure hitters of all time. I think Pujols will have a better career, but this is a merit list, not speculative. I'll take Eddie Murray over both of them. Pujols needs to continue putting up the numbers for a few more years.

Wow! That was one funny ass episode. Can't remember the last time I laughed so consistently through a whole show.

Everyone loses eventually in MMA. Fedor will too.

imajackoff? replied to a topic in Sports

All the times the stop play to review nonsense plays in the final two minutes and they don't stop to review the most important play of the friggin Super Bowl. With that bone head penalty, Arizona would have had the ball at the Pitt 30 for one last play.

I think Rampage deserves a title shot before Machida. He is a former LHW champ who lost his title in a controversial split decision who just KTFO Wanderlei Silva. If he beats Jardine, there should be no one in front of him in the line for a title shot. With that in mind, I think Zuffa has plans for Lyoto/Rashad. Otherwise, why would they have made the meaningless Jardine/Rampage match-up?

Well, GSP/Penn went pretty much as I thought it would. GSP was bigger, stronger and better conditioned. I have no, ZERO interest in an Alves/GSP fight. Give me GSP/Anderson Silva on 4th of July weekend, dammit!!! Oh yeah, and let me be the first to say it: Florian beats Penn. Major league stoked after the Diaz/Guida fight. Both Diaz brothers are masterful on thier backs, but I'm sick of their pitty-pat punches and general douche-bagery. Glad to see one of my fav fighters in Guida get a win over Nate "my name got one judge to give me the fight" Diaz. Congrats to Machida for serving up an entertaining fight, but I fear the prospect of him becoming LHW champ. Rashad GnPing him would be a beautiful thing.

I agree. I really don't see a 3rd show being economically feasible. While it turned out to be a great card, they will take a huge bath with this show. Brock v. Fedor may happen sooner than people think.