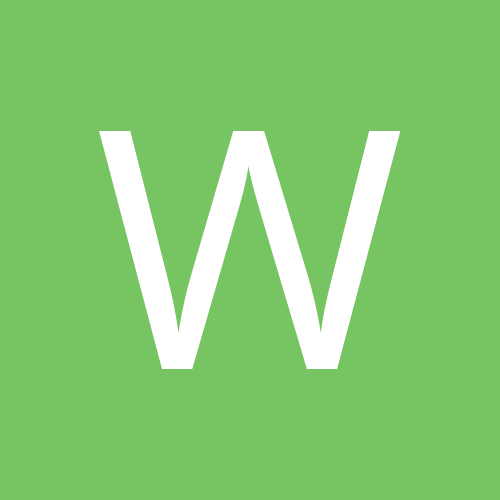 Content count

647

Joined

Last visited
Community Reputation
0
Neutral
Matt Stafford will be the number one overall pick with $41 million guaranteed. http://www.nfl.com/news/story?id=09000d5d8...mp;confirm=true This is absolutely ridiculous. I'm all for a rookie salary cap considering Stafford is probably going to be another Joey Harrington. Stafford and Albert Haynesworth are now the highest paid players in the league in terms of guaranteed money. Unbelievable.

This crowd obviously shows that 3 hours is too long for Raw.

You for real? With 10 guys in the match, it would be a shame if the match were any shorter.

Who would have thought that Steamboat would see the majority of the action in this match? It's definitely fun to watch.

Wow, tonight's card has seemingly bigger matches than Wrestlemania itself.

Jay Cutler traded to the Bears. http://www.chicagobears.com/news/NewsStory.asp?story_id=5699

So what's my runner up punishment? Do I have to wear a silly hat?

It probably is for most real Aians. I was born in Korea, but spent all but 6 months in the states. My parents are caucasian (adopted) so I'm ignorant to their culture. I'm basically a white guy who just happens to be Asian (if that makes any sense).

I've managed to not vote during this entire tournament, and once again, I bring nothing to the table. I won't vote for Goldengreek. Truth be told, he doesn't really annoy me that much. The only real issue I have is that I don't ever recall one of Goldengreek's posts being longer than a few sentences, and they certainly never justifiy his position. His posts basically conisist of just negative replies to a pro-Cena post which just send the next string of posts down shit street without any brakes.

As the only other known east-Asian poster here, it's nice to see more ethnic diverstiy. Regardless, I find her to be quite repulsive. I've found that a lot of Asians who grow up in the states really don't take a liking to Asian women. Must be the whole "white women predator" in us.

Oh quit your fuckin' boo-hoo'in. Just the other day I was called a "gook-ass bitch" and a "third rate Asian".

In regards to the arguement of "who's a better wrestler, Cena or Rock?", I agree that Cena was better in his early days than Rock, although I think Rock surpassed him when he put on that ladder match with HHH at Summerslam. The Rock is the superior wrestler in my opinion, based soley on the fact of how much he can get the crowd into the match. Cena is over, but he doesn't have the crowd eating out of his hand, at least not everyone. Take the pop The People's Elbow gets and compare that to the Five Knuckle Shuffle. It really isn't even close. The Rock is the superior 'entertainer', which is pretty much synonymous with 'wrestler'. I like Cena, and I generally enjoy watching him whenever I happen to watch wrestling, but with a new movie coming out, as well as Wrestlemania, you'd figure he'd talk a little more about those things, and less about his bitter dislike and jealousy towards the more successful Dwayne Johnson.

EDIT: Okay, gotcha. (about the picture) Not directing this towards anyone inparticular (quote is just being used to make my point) but do some of you have selective sight/rationality or do you just not read my posts at all? I'm assuming a lot of you see ROHO at the side of the post and write the post off as terrible before you even read a single word. Doesn't matter, point is: I've made it clear numerous times that the only reason I'm a PBP is because I wanted to change my name and I thought making a new account was the only way to do it. At the time, I didn't see the "Change your display name" in MY CONTROLS. I was told that I was banned because the mods thought I was creating numerous accounts for malicious purposes. When they found out that it wasn't the case, I was let back in.

Fucking Roho, why can't you go out doing something good like Kanji Watanabe? Because he's Korean, the third rate Asian behind the Japanese and Chinese. HA! You're from fucking Oregon. Lots of prosperity there.