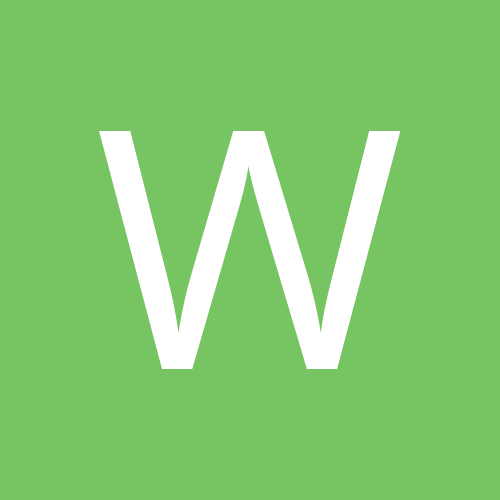 Content count

647

Joined

Last visited
Everything posted by Wally Balls
Matt Stafford will be the number one overall pick with $41 million guaranteed. http://www.nfl.com/news/story?id=09000d5d8...mp;confirm=true This is absolutely ridiculous. I'm all for a rookie salary cap considering Stafford is probably going to be another Joey Harrington. Stafford and Albert Haynesworth are now the highest paid players in the league in terms of guaranteed money. Unbelievable.

This crowd obviously shows that 3 hours is too long for Raw.

You for real? With 10 guys in the match, it would be a shame if the match were any shorter.

Who would have thought that Steamboat would see the majority of the action in this match? It's definitely fun to watch.

Wow, tonight's card has seemingly bigger matches than Wrestlemania itself.

Jay Cutler traded to the Bears. http://www.chicagobears.com/news/NewsStory.asp?story_id=5699

So what's my runner up punishment? Do I have to wear a silly hat?

It probably is for most real Aians. I was born in Korea, but spent all but 6 months in the states. My parents are caucasian (adopted) so I'm ignorant to their culture. I'm basically a white guy who just happens to be Asian (if that makes any sense).

I've managed to not vote during this entire tournament, and once again, I bring nothing to the table. I won't vote for Goldengreek. Truth be told, he doesn't really annoy me that much. The only real issue I have is that I don't ever recall one of Goldengreek's posts being longer than a few sentences, and they certainly never justifiy his position. His posts basically conisist of just negative replies to a pro-Cena post which just send the next string of posts down shit street without any brakes.

As the only other known east-Asian poster here, it's nice to see more ethnic diverstiy. Regardless, I find her to be quite repulsive. I've found that a lot of Asians who grow up in the states really don't take a liking to Asian women. Must be the whole "white women predator" in us.

Oh quit your fuckin' boo-hoo'in. Just the other day I was called a "gook-ass bitch" and a "third rate Asian".

In regards to the arguement of "who's a better wrestler, Cena or Rock?", I agree that Cena was better in his early days than Rock, although I think Rock surpassed him when he put on that ladder match with HHH at Summerslam. The Rock is the superior wrestler in my opinion, based soley on the fact of how much he can get the crowd into the match. Cena is over, but he doesn't have the crowd eating out of his hand, at least not everyone. Take the pop The People's Elbow gets and compare that to the Five Knuckle Shuffle. It really isn't even close. The Rock is the superior 'entertainer', which is pretty much synonymous with 'wrestler'. I like Cena, and I generally enjoy watching him whenever I happen to watch wrestling, but with a new movie coming out, as well as Wrestlemania, you'd figure he'd talk a little more about those things, and less about his bitter dislike and jealousy towards the more successful Dwayne Johnson.

EDIT: Okay, gotcha. (about the picture) Not directing this towards anyone inparticular (quote is just being used to make my point) but do some of you have selective sight/rationality or do you just not read my posts at all? I'm assuming a lot of you see ROHO at the side of the post and write the post off as terrible before you even read a single word. Doesn't matter, point is: I've made it clear numerous times that the only reason I'm a PBP is because I wanted to change my name and I thought making a new account was the only way to do it. At the time, I didn't see the "Change your display name" in MY CONTROLS. I was told that I was banned because the mods thought I was creating numerous accounts for malicious purposes. When they found out that it wasn't the case, I was let back in.

Fucking Roho, why can't you go out doing something good like Kanji Watanabe? Because he's Korean, the third rate Asian behind the Japanese and Chinese. HA! You're from fucking Oregon. Lots of prosperity there.

Dandy, the fact that you obviously spent 20+ minutes trying to figure out a clever way to insult me on a Saturday evening is quite embarassing. Even more embarassing is that I pretty much said everything you said in the last tournament thread. How about some originalty, fella? If you put more effort into coming up with new reasons why you think I suck, and not just rehash old, ill informed reasons, then maybe I wouldn't take you as a joke. My bags are packed and I've got my ticket. I've boarded and now I'm just waiting for takeoff.

Looks like I'm in for a severe tounge lashing.

Wally Balls replied to Czech please!'s topic in Music

These three songs are ones that I would have penciled in as favorites to win a tournament like this, but didn't even make the cut:

Wally Balls replied to Kinetic's topic in Music

Salt-N-Pepa- "Whatta Man" (d. "Seether," 23-8) Easy choice. Voted for this in the first round and didn't for for "Loser". Beck- "Loser" (d. "I Want It That Way," 21-10) Montell Jordan- "This Is How We Do It" (d. "I Don't Want To Wait," 27-4) Nutty Professor beats City of Angels. Goo Goo Dolls- "Iris" (d. "Missing," 24-7) The Breeders- "Cannonball" (d. "Mmmbop," 21-10) Snoop Doggy Dogg- "Gin and Juice" (d. "Wicked Game," 24-7) Fuck that other song. It eliminated Mmmbop. Kris Kross- "Jump" (d. "Who Will Save Your Soul," 20-11) - For some reason, this song reminds me of the old Nickelodeon show "My Brother and Me" Dee-Lite- "Groove Is In The Heart" (d. "Inside Out," 22-9) Jamiroquai- "Virtual Insanity" (d. "Building a Mystery," 21-10) Warren G. (ft. Nate Dogg)- "Regulate" (d. "Livin La Vida Loca," 26-5) Could go a long way in this thing. Notorious B.I.G. (ft. Puff Daddy and Mase)- "Mo Money Mo Problems" (d. "Kiss Me," 22-9) L.L. Cool J- "Mama Said Knock You Out" (d. "Genie In a Bottle," 19-12) - Mase and Puff Daddy sound like they have the fucking flu whenever they rap. Fiona Apple- "Criminal" (d. "End of the Road," 19-12) Weezer- "Buddy Holly" (d. "You Mean The World To Me," 26-4) - Another easy matchup here. U2- "One" (d. "Dreamlover," 22-9) - Voted for this and against the other previously. Easy choice. Jay-Z- "Can I Get A..." (d. "Tearin' Up My Heart," 21-10) Nirvana- "Heart Shaped Box" (d. "Smells Like Teen Spirit," 16-15) - Again, no contest here. Blink 182- "Dammit" (d. "All the Small Things," 21-10) Blur- "Song 2" (d. "Boys and Girls," 17-14) Stone Temple Pilots- "Interstate Love Song" (d. "Plush," 20-11) - This is like choosing between a bucket of piss and a pile of shit. I'll take this for being the "piss" which I see as the less disgusting bodily waste. Smashing Pumpkins- "1979" (d. "Today," 16-15) Seal- "Kiss From a Rose" (d. "Crazy," 19-12) Cranberries- "Linger" (d. "Dreams," 21-10) No Doubt- "Don't Speak" (d. "Spiderwebs," 19-12) - A little more tought provoking this round, but then again it was the first music video that I saw, so it has to win. Alanis Morissette- "You Oughta Know" (d. "Ironic," 24-7) Green Day- "Basket Case" (d. "Good Riddance," 19-12) - Not voting for the the anthem of misandry and feminism again. Oasis- "Wonderwall" (d. "Champagne Supernova," 20-11) - I would have prefered "Champagne Supernova, but it's still good. R.E.M.- "Losing My Religion" (d. "Everybody Hurts," 20-11) Chumbawumba- "Tubthumpin" (d. "Bitch," 19-12) Tom Cochrane- "Life Is a Highway" (d. "Glycerine," 20-11) - Livin' in the 90's Third Eye Blind- "Semi-Charmed Life" (d. "All I Want," 23-8) - The song that symbolizes the 90's for me. My pick to win it all. Blind Melon- "No Rain" (d. "Jealous Again," 24-7) TLC- "Waterfalls" (d. "Cryin,'" 17-14) - Now this is like choosing between gold and fool's gold. Soundgarden- "Black Hole Sun" (d. "My Lovin'," 22-9) MC Hammer- "U Can't Touch This" (d. "Ice Ice Baby," 21-10) Skee-Lo- "I Wish" (d. "In The Meantime," 22-9) - At least his hook was original. Naughty By Nature- "O.P.P." (d. "Shoop," 21-10) DJ Jazzy Jeff and the Fresh Prince- "Summertime" (d. "The Freshmen," 20-11) - This was a really hard choice, but "Summertime" can always put me in a good mood. 2Pac- "California Love" (d. "...Hit Me Baby One More Time," 22-9) Fugees- "Killing Me Softly With His Song" (d. "Wannabe," 23-8) - If "Semi-Charmed Life" doesn't win, then this is my second pick. Dr. Dre (ft. Snoop Doggy Dogg)- "Nuthin But a G Thang" (d. "I Do It For You," 21-10) The Verve- "Bittersweet Symphony" (d. "One Week," 22-9) - That asshole Dr. Dre beat Bryan Adams. Beastie Boys- "Sabotage" (d. "Good," 26-5) - Another easy choice. The Cardigans- "Lovefool" (d. "Two Princes," 16-15) The Offspring- "Self Esteem" (d. "Give Me One Reason," 21-10) - I just remembered what "Save Tonight" was. Eagle-Eye Cherry- "Save Tonight" (d. "Runaway Train," 16-15) Semisonic- "Closing Time" (d. "Walking In Memphis, 24-7) Red Hot Chili Peppers- "Under the Bridge" (d. "Shine," 24-7) - Tough choice. Radiohead- "Creep" (d. "Mr. Jones," 23-8) - Easy choice. I guess I shouldn't sleep on this song to win either. Outkast- "Rosa Parks" (d. "Lump," 20-11) Pearl Jam- "Evenflow" (d. "Low," 23-8) - I only voted for the other song because it was up against Sheryl Crow. New Radicals- "You Get What You Give" (d. "All I Wanna Do," 24-7) Pras (ft. Maya and ODB)- "Ghetto Superstar" (d. "One of Us," 24-7) Sinead O'Connor- "Nothing Copares 2 U" (d. "Counting Blue Cars," 23-8) Nada Surf- "Popular" (d. "I Touch Myself," 16-15) - Meh. Faith No More- "Epic" (d. "Sex and Candy," 20-11) Guns N Roses- "November Rain" (d. "More Than Words," 26-5) - Don't care what anyone says, this song is great. Lisa Loeb- "Stay (I Missed You)" (d. "Tennessee," 19-12) Hootie and the Blowfish- "I Only Wanna Be With You" (d. "Santa Monica," 22-9) - Hootie reminds me more of the 90's. Ben Folds Five- "Brick" (d. "Flagpole Sitta," 20-11) Garbage- "I'm Only Happy When It Rains" (d. "The Way," 19-12) Gin Blossoms- "Hey Jealousy" (d. "Back That Azz Up," 18-13) Foo Fighters- "Everlong" (d. "What's Up," 25-6) - What is "that" exactly? Eating pussy? Meat Loaf- "I Would Do Anything For Love (But I Won't Do That)" (first round bye)

I love everyone's one sentence retorts on this site. Seriousy, no one presents any sort of arguement when they post. Is that the ideal way to post? Clever retorts without any sort of justification as to why they're posting what they are? In all reality, many of the posters here are just sexually repressed people asserting their internet manliness and intelligence in order to compensate for their lack of actual real world communication skills.

I'm obviously taking you seriously. Don't delay the inevitable. Just ban me and sabotage your chance to "humilate" whoever wins.

What? You give people an open door to insult other posters and you expect civility, intelligence, good humor? You're either really naive or really stupid to expect anything other than insanity. I won't be here for long, but for everyone's sake I hope this is the last thing you ever organize, internet related or not, because you suck at it.

I've managed to stay away from this for as long as possible. If my agenda was to get everyone to like me, then I failed miserably. Good thing it's not the case. Let me clarify myself: none of you have any effect on my personal feelings nor do you have any influence on the way I post. If it inflates your online ego to think that you've crushed me or hurt my feelings, then by all means continue. It doesn't really matter to me. I'm not going to try to "better" my posts in order to gain your respect just so you can weakly attempt to pick apart my posts and point out my desperation. This isn't reverse psychology. I'm not going to do anything differently. I don't like any of you and I don't want any of you to like me. I fully expect to take home the "gold" and be gone from this mess forever. If anything, annoying as many people on the way out seems like the best thing to do. Don't kid yourself about this being constructive criticism. You're just a pecker.

Wally Balls replied to Kinetic's topic in Music

There's no way that you don't know this song.