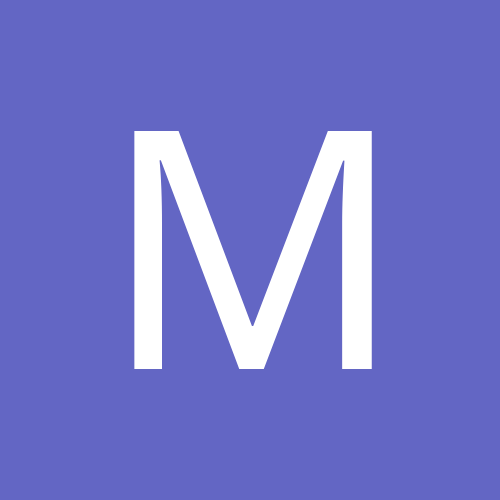 Content count

5873

Joined

Last visited
Community Reputation
0
Neutral
About Mik
Rank

The boss


Birthday

02/21/1982
Brian: Are you queer? Stewie: Oh, ya know...probably. Family Guy has been really funny the last few weeks.

In rather convincing fashion. UNC already beat Michigan State by 35 points this year on their own court, so here's hoping that they make it to the finals if we can get past Nova.

Danny Green has been my favorite Tarheel for about two seasons now. He does everything on the floor and he always hits the big shot. I'm going to miss him more next season than Tyler Hansbrough. He's having a great game here tonight.

I'm not exactly thrilled that we're stuck in the 70s until at least the end of this season.

We briefly discussed this with the last admin group. The decision, which I agree with, is that deleting posts by users shouldn't be allowed. Look at how many TSM classics would be lost after the original poster got mocked and decided to delete it from history? Where would we be without the $10 computer and the food man?

Great ending. Pitt didn't deserve to make the Final 4 the way they played the entire tournament.

Lashley's next fight is already April 25th against former NFL player Marcus Jones.

Mik replied to Cheech Tremendous's topic in Literature

Merged this thread with the old magazine thread. The only thing I have to add is that I recently got a subscription to Forbes... yet to receive my first issue.

He plays the unlikeable boss very well. The guy is a great actor and a good looking guy - I don't understand how he's not a star already.

I'm somewhat surprised this actually happened. I stay out of the drama, for the most part, so I don't care either way but from reading the mod folder for the past few months I figured this day wasn't coming. Hopefully those guys don't leave the board...

If Missouri wins tonight then I actually have a chance of winning all my brackets. I seem to be the only person I know who had them going to the Final 4.

I think the theory that makes the most sense is that Richard comes to get him, watches him seemingly come back to life, and that's how he ends up as the leader of the Others some day.

Haven't seen the fight yet but I've read reports that make it sound like Alistair had the fight won until a flash knockdown late in the 3rd. True/false for people who've seen it already?

That doesn't surprise me very much. I personally see the best in everything.

Any night Duke loses by 23 is good for me. Fuck Duke. I often wondered why Cowboy liked Duke so much myself, considering his location. I might have only been there one year, but at least I went to North Carolina...