Special "Wag of the Finger": Co-workers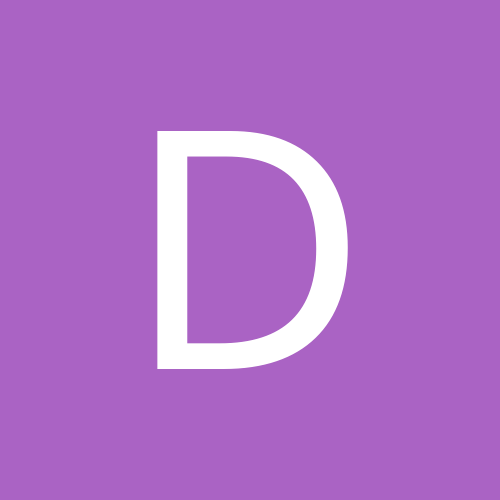 One of the nice things about having your main blog hosted on a forum based on wrestling discussion is that people I don't know that well - let's say co-workers, for example - will probably never see it. I am one of those closet wrestling fans - the kind that only looks at the DVDs in a store when no other customers are around, and leaves the store quickly after making a purcahse, as if I had just purchased the most disgusting pornography commercially available. Basically, I'm not the wrestling fan that advertises his fandom to people I don't know are fans themselves, and as far as I know, none of my co-workers are wrestling fans (if they are, they hide it as well as I do). I used to have co-worker fans, but they are gone now.
I guess the very longwinded point I'm trying to make is, under the guise of DrVenkman, I can write an angry blog entry about the people I work with without them ever reading this, essentially venting steam in a wide open forum with little chance of it getting back to them.
Before I rant about the day I had yesterday, I should set the stage with the appropriate backstory: At work, I'm a shift supervisor. This is not a position I wanted, but last fall the former supervisor was leaving for the miliatary and the position needed to be filled. It's a crappy position with almost no pay increase and extra work, but people kept telling me to take it. I took it and for the past several months have been known - or I thought I was - as the supervisor who barely cares and will hardly, if ever, discipline people for minor policy infractions. Someone has to screw up big time for me to act. For a month, another shift supervisor at another work site and I had to switch (there is a previous blog entry noting I will be away for a month - that was why) as he basically has the same laid back attitude I do, and apparently it was thought changing out environments for a month would help us (more him than me) out. Another key point is I don't drive.
Yesterday I go into work to start my Tuesday-Saturday week and as usual I start my day by talking to my boss. We're pretty much talking about nothing and she then drops this bomb that if I haven't checked my company e-mail yet, to expect to find an e-mail she wrote detailing how I may be losing my rapport with my co-workers since I've allegedly been "power tripping" and "making decisions that are easiest for me and may not be best for everyone else". She also mentions someone complaining about me asking for rides. God, I know if the shoe was on my foot, I probably wouldn't be much different, but for such trivial nonsense as me "asking for rides", why can't people just tell ME about it? At the time, that was really the only part that bothered me. The idea I was "power tripping" actually amused me because it would mean that at least one employee thought I was actually exhibiting supervisory powers, something most people I work with don't believe.
An hour or so later I get a chance to read the actual e-mail she warned me about. The e-mail version of these complaints from my co-workers include the above mentioned "decision making that only benefits me" as well as stating I've been called arrogant. When I read that, I actually chuckled. The rides issue was thrown in, but she made sure to note that is not work related (she told the anonymous complainee that, but wanted me to know someone mentioned it). I respond to the e-mail (which I should also note says this is more of a "heads up" and is in no way a write-up or letter of discipline), noting that I have a sarcastic nature that is generally not meant to be taken seriously but that I will watch what I say. I also note that I have, as a rib, yelled at two co-workers to "do what I say, I am yoru boss!" but as both were friends and that I was joking, I assumed it was not an issue. I then went on to continue my work.
10 minutes later the whole thing sinks in and I am both terribly pissed and completely depressed. I became thankful that I have an inner monolgue capable of visualizing meetings with my boss where I yell and swear, calling the whole deal bullshit. Doing this mentally saves me from having to do it today. It really bothered me and I spent the rest of my shift kinda moping around, thinking about who these mystery complainants could be. What really got me mad was the fact she won't TELL ME what incidents are being referred to. You see, if she were to straight up say "this is the incident I received a complaint about that I agree with the complainaint about", I would work to fix that. But no, it's a vague "in one instance I agreed". How the hell does THAT help me? What is more important - me knowing what to fix, or giving me vague details about something that may not have even happened because if I am told the details, I can figure out who complained? I already have a suspect list as there are only two people that give me a ride home, and a third that used to but stopped (which kind of makes it a bit more obvious). I have a difficult time keeping stuff like this inside, and during a break ended up speaking with a friend of mine (since before he worked with me) about the situation. Unfortunatley another co-worker (who I suspected may have complained about something) came by and got caught up in my venting. Both of them had no diea where the arrogance thing came from, with the non-friend telling me that I know her well enough to know she's rather direct with people when something bothers her.
I thought about it and came up with a suspect list of who the jerk co-workers could be:
1. Pregnant Girl. Last Monday, I worked a day shift in exchange for not working an afternoon shift the Tuesday I was going to the SmackDown tapings. I was already in a bit of a mood that day and was dead set about getting myself the easiest job on the day shift. I told her when I came in she was being moved somewhere else and I was doing her job for the day, and she complained. I told her she is scheduled to do the other job the next day, and asked why today is a problem. She gave the "I'm pregnant and having pains today!" spiel and I apologized. Then, right in a front of her, I called someone and (in a very arrogant tone, but in a way I thought he would know I was joking) told him I was "pulling rank" and doing his job for the day while he got stuck with the crap one. He actually didn't mind, so it worked out. I told the PG I was sorry if I sounded angry or rude earlier and I meant nothing by it. As human nature is with most people, she said not to worry about it, but my thought is this IS the "doing things that benefit you and no one else" incident, as well as the arrogance incident. This person used to give me a ride when she worked afternoons, but that was her offer. It could be tied together, though.
2. Old Man. OM is very angry and hates every possible job he can be given at our work site. He considers everything to be BS and gets very mad at the smallest things. He often tells me of people at work that bother him but has never questioned anything I do. He is only a suspect because he gives me a ride home. I will admit the ride thing is entriely my fault - I should get a damn car - but I'm pissed that people aren't open with me about it. I'm a very shy person and hate asking people to go out of there way, but over the past 8 months I've become conditioned that things are ok now, which has led to me gradually becoming more demanding ("If I'm getting a ride, can we stop at the store on the corner for milk?"). In a certain light, I guess I could be the bad guy in this case, but the fact is I'm always very apologetic / meek when asking, "Do you mind / It's ok if we don't / don't worry about it / do you want anything from the store? / would you like some gas money?" OM's answer is always no, same goes for suspect #3 (well once he needed gas and I paid for it). Anyway, the only reason OM is a suspect is because he's angry. Generally HE offers ME the ride and I don't even ask.
3. Friend through work. FTW is someone I consider a friend, though we do not really hang out or anything outside of work. I talk to him over MSN, we talk all the time, he got me watching MST3K, and so on. Only a suspect because he gives me a ride to work (and picks me up, too) but this was an idea of his, not mine. He also has seemed slightly colder to me since I returned from my temporary work site, though that could be my imagination.
4. Girl that is friend of the boss. The main suspect. GTIFOB was friends with my boss before she started working here and at times hangs out with her outside of work. They often discuss their personal lives with each other at work. She is also friends with FTW outside of work as they play poker Tuesday nights. She often seems like a nice person at work, but, as my pre-coworkers friend described her, "has that 'can become a bitch' aura to her". She also voices problems with co-workers to my boss / her friend which sometimes are taken with more value than they should be, because they are friends. I don't recall doing anything that upset GTIFOB, but does anyone ever know when the upset a chick? Anyway, she had commented previously that if we both worked at a different site "straightening everyone out over there", I would even be able to get a ride home (said site is quite out of my way). She has also picked me up at home before going to early morning supervisor meetings. I thought asking her Friday if it was possible for her to pick me up for a day shift on Saturday was a harmless request she could turn down (and did, stating she would up late and would be rushing to work that morning), but right now I have to believe, because chicks are insane, it bothered her, she complained to my boss / her friend over the weekend, and hence I get an e-mail sent about it Monday morning.
In closing - wag of the finger to whichever of my co-workers are being whiney bitches (though it seems I just spent a large chunk of writing time and blog space being just that as well).
Sorry for boring anyone who read this - I just had to vent and let it all out. Thanks for putting up with it (assuming you did).