TNA's Bound For Glory 2006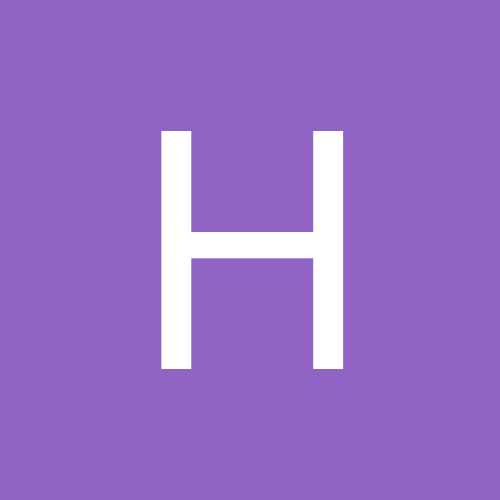 TNA's Bound For Glory 2006
X-Division Battle Royal:
At least Austin Starr's gimmick has a chance of letting him stand out, I can say that much about it that's positive. I think Kevin Nash endorsed his own mic, because it couldn't work without help. An X-Division battle royal with a non-X Division wrestler, a one legged man, a woman, a midget and a referee who decided to take part just for the hell of it; yes, Vince Russo is indeed back with TNA. Booking aside, at least this thing got the crowd warmed up.
Four-Way Tag match
Too short to be bad but also too short to be any good. With The Naturals getting a tag title shot, why didn't they win so that, A) They look strong going into their title match, and B) the tag titles are being challenged for by losers. What does it say about the belts that losers are getting a title shot? And if The Naturals gimmick is that of losers, would it not make sense for them to win, have Shane Douglas get excited for them getting into their stride heading into their title shot and then beat them and set up the split with Douglas? I can see them not beating AMW because they are about to turn babyface, and I can see them not beating Team 3D because they just returned, but were the James Gang of such high importance that they couldn't lose? Well, Jeff Jarrett is meant to be teaming with them in some fashion when he turns babyface, so I guess we know why they couldn't lose.
Samoa Joe vs. Raven vs. Abyss vs. Brother Runt
Or Joe versus one person he shouldn't ever wrestle and two guys he shouldn't be in the ring with until he gets the NWA Title. If it's Anything Goes, why does it matter if Joe was in the ropes? You can smack someone across the back with a chair but you'd better make sure he's not in the ropes. Joe beats Raven after Jake Roberts DDT's him. And Joe couldn't win clean because...? Jake was going to use the snake on Raven after the match anyway, so why not leave the DDT until then? That way, Joe wins clean but Jake still gets to lay Raven out. The match was just there, with the only real heat coming when anything crazy happened and when Joe did, well, anything really.
Eric Young vs. Larry Zbyszko
Two weeks ago, Eric Young lost a match that he had to win or he would be fired. Now, here he is wrestling a match where he has to win or he will get fired. Don't forget, the selling point of the main event is that Sting has to win or he'll have to retire. And people wonder why stipulations mean nothing anymore. Very short, not very good, complete with a ref bump after about 90 seconds. Eric wins after using Larry's own foreign object. Again, is there any reason Eric had to win thanks to a ref bump and foreign object? Was there a brilliant reason he couldn't win clean?
Samoa Joe and Kurt Angle brawl again
Ok, here we go. This was pretty much the exact same thing they did on Impact. An angle, I might add, that a lot of people, in their rush to ignore the stupidity of giving away the first Joe/Angle confrontation on FREE TV with zero hype, were proclaiming would get people to buy the PPV to see Joe and Angle go at it. Well, anybody who did just that isn't going to be happy, because they just paid $34.95 to see the same thing they saw for free three days before. Bear in mind, that the people who insisted the angle was great did so because they felt it would get people to buy the PPV to see Joe and Angle collide again. Well, there was what those people paid to see. Can you imagine being happy with that?
Chris Sabin vs. Sen Shi
Now this was damn good. I'd say it was in the ***1/2 range.
Christian Cage vs. Rhino
This had some terrible psychology. Rhino started out the big babyface and the crowd wound up not only booing the guy but cheering the heel for BEATING THE HOMETOWN BABYFACE HERO, which itself was bad booking. Someone, anyone, tell me how any of that is a good thing? Whether Christian had to be kept strong for Sting or not, and now he might not even be wrestling Sting for a couple of months, someone defend the psychology of a match that turned the hometown babyface hero into a heel. There was some decent brawling here, I won't deny that, but the psychology was all fucked up and I guarantee a number of wrestlers backstage were shaking their heads at that.
LAX vs. AJ Styles and Christopher Daniels
Another good match, but since when have the rules of the match been disregarded because the referee said so? When Daniels used the fork in retaliation for Homicide using it, the referee went to stop him but let it go. Why? Because Daniels said the heels used it first. Aren't referee's meant to only call what they see? And if all it takes is claiming your opponents used the fork first to get the rules changed in mid-match, why don't the heels just claim that to begin with? Then they wouldn't have to hide it.
Sting vs. Jeff Jarrett
Tenay claiming this could be the last time we see Sting could carry more weight if TNA hadn't already established that stipulations can be ignored at will if they feel like it. Why is the heel outwrestling the babyface? Since when does it make sense for the heel to cleanly outwrestle the face? If they're going to use the storyline of Sting not wrestling for two months as a reason, fine, but can the heel at least cheat seeing as that is how heels are meant to outdo babyfaces? Why is Kurt Angle getting bumped? Kurt shouldn't be put in a position to sell until the match with Joe. That must have been one hell of a crossbody, because both guys would have been TKO'd if not for Angle attacking the referee. Can Jeff at least make it look like he's raising his shoulder on a cover rather than just lifting his arm up? Jeff should not be using the ankle lock. That spot should have been saved for Joe when he faces Angle. In any event, it would make more sense for Jeff to use Sting's hold, because it would be more insulting for Jeff to retire Sting using Sting's own hold, and Sting is the one he's wrestling. The match and heat was disappointing until Sting no-sold the guitar shot. I know Jeff's turning babyface soon, but couldn't they have held off on praising him so much until Impact? Shouldn't they focus on pushing Sting, the guy who just won the World title and avoided being forced into retirement?
All in all, Bound For Glory had some good action for the most part and the crowd had a good time. The major problems, as always with TNA, were with quality control and the attention to the little details that TNA seem happy to let slide. I know some people, most people actually, here will dismiss them and tell me not to be so negative, but you can't hide from the facts forever. It's those little details that slowly chip away at a company. Stipulations are ignored and devalued when the main event is being sold on one. Guys meant to be pushed strong have to rely on interference to beat a virtual midcarder and someone who need not be protected. The specialness of the first Joe vs. Angle match is lessened slightly each time they brawl. The big hometown babyface not only loses but the match is worked in such a manner that the heel gets cheered as the match goes on and the crowd pop for him winning. Rules get changed in mid-match, simply because a wrestler said so. And Kurt Angle sells for a minor bump when he shouldn't be leaving his feet for anyone who isn't Samoa Joe for a very long time. On their own, they might not be major, but together these small details add up and until someone in TNA actually bothers with attention to detail, then TNA will not achieve the heights they want to and have the talent to reach.