What I'm (not) doing at the moment.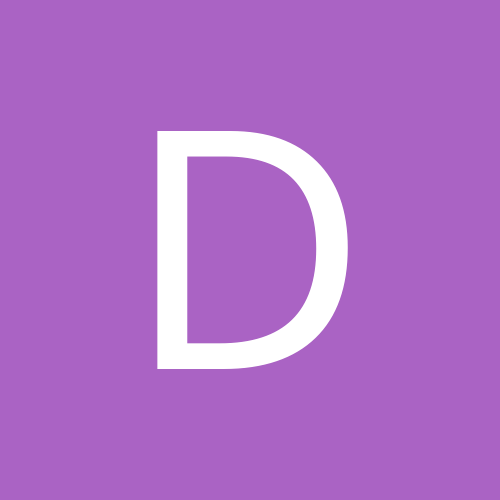 This entry is kinda (largely) stolen from something I saw my good pal MisawaGQ write, but I'm not necessarily following the same format. It is worth noting it was that simple "here are a list of things I like and dislike right now" entry was what made me think it was time to start updating this thing again.
What I'm playing: Kingdom Hearts II. I'm glad the only reviews I heard about were people spouting off on the forums about being bored by cutscenes and IGN giving it a review below 8, because when I picked the game up on a whim while shopping in the states, I expected to be let down. Well, so far I'm loving the game and I haven't even been to the Tron or Steamboat Micky levels. I then found out pretty much everyone who wasn't IGN loved the game (10/9/9.5 from EGM, 39/40 from Fatsimu, and so on). I think a lot of might be mark out value, like seeing Scrooge McDuck wandering around the same town as Yuffie and Sid (FFVIII). The battle against the Hyrdra on the Hercules world is also pretty awesome - the creature is just so big and awesome looking with the "reaction command" you use to fight it being fun. Tip of the hat to Square Enix on this one (as it stands, anyway). Here's hoping for a Duckburg level in KHIII... and hey, since it's Square Enix now, maybe throw in some Dragon Warrior/Quest references, even if it's just a slime (arguably the most recognizable icon of the DW/Q series... in fact, to be honest, that would probably be the only thing I would recognize). I'd also like to mention the blue bar cage and WMIX arena in SmackDown vs Raw 2006 rule.
What I'm not playing: My Xbox. Good system, and I like the games I have (I really want to finish KOTOR) but for whatever reason the beheamoth just sits with my GameCube, not hooked up to the TV with money being wasted on a XBL subscription I never use. I'm thinking I might solve two problems at once and hook it up through an old VCR on the TV near the computer, thus making changing the wire connected to the modem a less annoying task (or I could just get a router, but that's unlikely).
What I'm watching: My Name is Earl, The Office, Fox Sunday nights, Showcase Sunday nights (Ali G and Curb Your Enthusiasm), Conan O'Brien, and The Colbert Report. I had seen a bit of the Colber Report at the end of 2005 but didn't put much stock into it, but a co-worker brought it up and I've been a loyal viewer ever since. The odd thing there is the guy that brought it up doesn't seem to watch it often, he just saw two episodes and thought they were really good. I LOVE "Better Know a District". The offshoot "Better Know a Founding Father" where he interviewed Ben Franklin was pretty damn awesome too. As I mentioned in my last entry, the recent "War on Easter" graphic with shots being fired at the tomb, with Jesus peeking out and firing off a few more rounds, is great. The best "District" segment had to be the one with Chakah Fatah - just too many quoteable things to mention (Colbert's argument with Chakah about the white house is my favourite part, though). As for The Office, that just happened to be "the show that was on after Earl while I'm trying to read the Observer" back when I worked days, but as I decided that I loved the show, I determined I like it more than Earl most weeks. I had a chance to watch Season 1 this week when I took it from the above mentioned co-workers portable HD (he wanted me to transfer two seasons of mst3k I downloaded - something I started watching thanks to him also) and the "Basketball" episode is tremendous.
What I'm not watching: Reality TV, American Idol, 24, Sopranos, House, Prison Break, Arrested Development. I tried watching the much lauded AD once, but I was put off by the fact that seemingly 90% of the dialogue in the 2 minutes I watched was being narrated to me. Perhaps someday in rerun land I'll give it a chance. The rest of the shows (outside of Idol - no way, ever) are just cases of drama not appealing to me on TV (I'm more of a "TV exists to make me laugh" unless it's anime but even then I like funny stuff like Strawberry Eggs). I'm sure they are fine shows - people tell me enough times that they are - but I just never got around to devoting time to watching them. I might try 24 on DVD though to catch myself up and see what I've been missing.
What I'm reading: EGM and WON. I really enjoy reading Meltzer's opinion on things. It's one of those things were even if I see something incredibly stupid on TV, it makes me happy because I know I'll be reading Meltz make some funny, witty remark about it. Before becoming a subscriber, I had this odd fear that reading it would make me "too inside" and I would start to dislike watching stuff on TV or I would know too much, but if anything it gives me a better understanding of what's going on and helps me look forward to things a lot more. If I can make a criticism (other than the fact many people I talk to feel his star ratings can be off base) it's that he needs a proofreader. I know he has a strict deadline, but it's just odd seeing things like "HHH was dressed like Konnan" (I don't recall HHH coming to ring dressed like a street thug with a bandana) and "OVW star Colt Cabana was a druid" (obviously should be ROH... unless he was making an offhand remark about the E signing Colt, who seems to be working a lot of job spots lately. Interesting).
What I'm not reading: A lot. Never got into the whole book scene. My loss, I guess.
Feel free to comment.